Here are some points that make the Azadi march and Inquilab march different from previous dharnas and long marches.
Only one political party was involved previously
In Pakistani politics major player was just one political party in revious dharnas. Or the demands of all major political parties were similar. Unlike this dharna where Pakistan Awami tehreek (PAT) or Pakistan Tehreek Insaf (PTI) have different demands.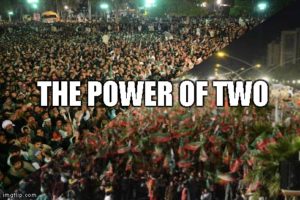 Drones were not covering the event
Drones have made the coverage of azadi and inquilab march all the more exciting. The aerial view coverage is one of the first times in the history of Pakistan that shows the long marches from a totally different angle. Now wonder Express News had been trending on twitter from last two days.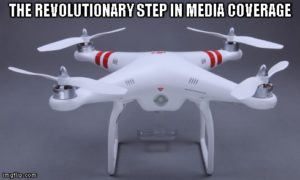 Google maps were not used on such a large scale
Media and political parties both used social media and technology in full in this long march. News website even showed the location by plotting on Google map.
The day was not the birth of Pakistan – August 14
Another important feature that coincides with the azadi of the country is the azadi and inquilab march on the same date as Pakistan was made. This is another thrilling feature that has kept masses tuned to tv to see the results of these long marches.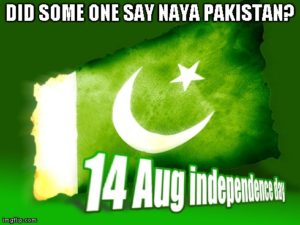 Large scale Operation was not in motion previously this time its Zarbeazb
Pakistan army was not involved in Large-scale operation like Zarb e azb when such a large scale long march was called previously. This is the first time.
Containers were never used in such a large scale
Again another important feature of the event is the usage of containers in such a large scale that transporters are worried how they will transfer goods. Islamabad was never sealed like this before.
D chowk was not dug up
Yet again, not because of long march but due to metro bus D chowk is all dug up. Another feature, that was never witnessed by the previous long marchers.
Musharraf was not in jail
A 'dictator' to some and a 'patriot' to many was never jailed before in the history of Pakistan. Musharraf was not even in Pakistan in previous long marches too.
Gullu butt politics was not revealed
The true face of Gullu butt politics by PMLN was never revealed in previous years like the media covered it and mobile games started to be built on him.
Massive refugees were not migrating to areas of Pakistan
Another big feature: Around 8 lac refugees were not migrating within Pakistan during previous long marches like they have been doing right now.
America was not pulling out its troops from Afghanistan
USA that has lost the war on terror was not pulling out troops. Instead was pressurizing Pakistani authorities to work stay with them in war on terror. This time the story is different.
Israel was not attacking Gaza
Gaza was not under attack in previous years. And even if it was it was not isolated by the muslim ummah. Seriously, shame needed here!
ISIS was not a major power
Alqaeda had never lost its influence like it has done now. ISIS another major power has been born in the place of Al Qaeda. It has also become a threat to American influence in Iraq.
Parade in Pakistan was never held at night
Finally, Pakistan Army had never conducted a parade at night previously. This was the most astonishing feature that tells that the army wants to keep itself away from the politics during the azadi march, inquilab march episode.