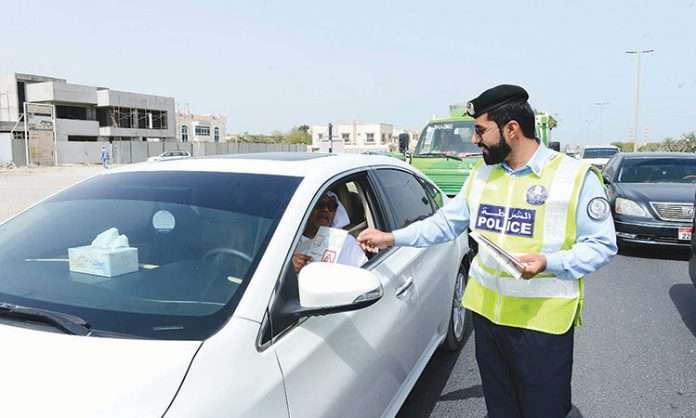 The Sharjah Police Department provides a 50 percent reduction in traffic penalties to commemorate the UAE's golden jubilee. Sharjah traffic fine discounts have been implemented to encourage motorists to pay their fines on time and assist individuals struggling to pay off large sums of money in traffic tickets. Please allow us to go through all of the Sharjah traffic fine discounts in detail.
Traffic Fine Discount Offers in Sharjah
The UAE was celebrating its 50th anniversary in 2021, and as part of the celebration, motorists in Sharjah will get a 50% reduction on their traffic penalties. Motorists may take advantage of the fine reduction program from November 21, 2021, through January 31, 2022. Before November 21, you may get a discount on any traffic ticket (except major offenses) that you have registered.
In addition, the Sharjah Police Department has agreed to waive car impoundment charges and cancel black points for the duration of the designated time. They urged automobile owners to take advantage of the traffic discount now being provided in Sharjah and to pay their penalties as quickly as possible within the allotted time frame. The Sharjah Police Department has appealed to motorists to avoid traffic violations and accidents by adhering to all traffic regulations.
violations and accidents by adhering to all traffic regulations.
Alay Al Naqbi, Director of the Traffic and Patrol Department at the Sharjah Police, said that the reduction is valid for 50 days and advised car owners who have outstanding penalties on their vehicles to make payments within the period specified by the police department.
On the 49th UAE National Day, which took place earlier in 2020, motorists in Sharjah were given the option of receiving a 50 percent reduction on traffic penalties in the Emirate. To qualify for the 50 percent fine reduction, traffic infractions (excluding major offenses) must have been committed before December 1, 2020. The authorities hope that implementing these Sharjah-traffic-fine-discounts will relieve the people of financial pressures and make them happy.
WHAT IS NOT INCLUDED IN THE SHARJAH TRAFFIC FINE DISCOUNT
To qualify for the Sharjah-traffic-fine-discounts program, you must have committed one of the following traffic infractions.
Getting around the red light

Driving in a careless way that puts the lives of others at risk is unacceptable.

  

Making changes to the engine or chassis without a valid license.

You are infringing on the preventive measures adopted by the Emirate to prevent the spread of the coronavirus in Sharjah.
International payment methods for Sharjah traffic fines
Motorists may pay their traffic penalties in one of the following ways:
They may make payments for traffic penalties using the Sharjah Police website or mobile application (android, apple)

Motorists may make fine payments using the Ministry of Interior's website or mobile applications available for Apple and Android smartphones.

They can pay their traffic fines through 'Sahl' payment kiosks located in public places and shopping malls throughout the country.

They may pay penalties in person at the Sharjah police stations if they want to avoid court.
That is all there is to know about traffic fine discounts available in Sharjah right now. As a general guideline, keep track of your penalties and make sure you pay them on time. Furthermore, review this list of traffic penalties in Sharjah to ensure that you always adhere to the laws and regulations when driving. This is critical not just for the protection of others but also for your safety.
In addition, Ajman is offering a 50 percent discount on traffic fines in honor of the National Day holiday. Discover all there is to know about Ajman's fine traffic savings for more information.
If you like what you read, be sure to subscribe to your favorite Dubai life blog.