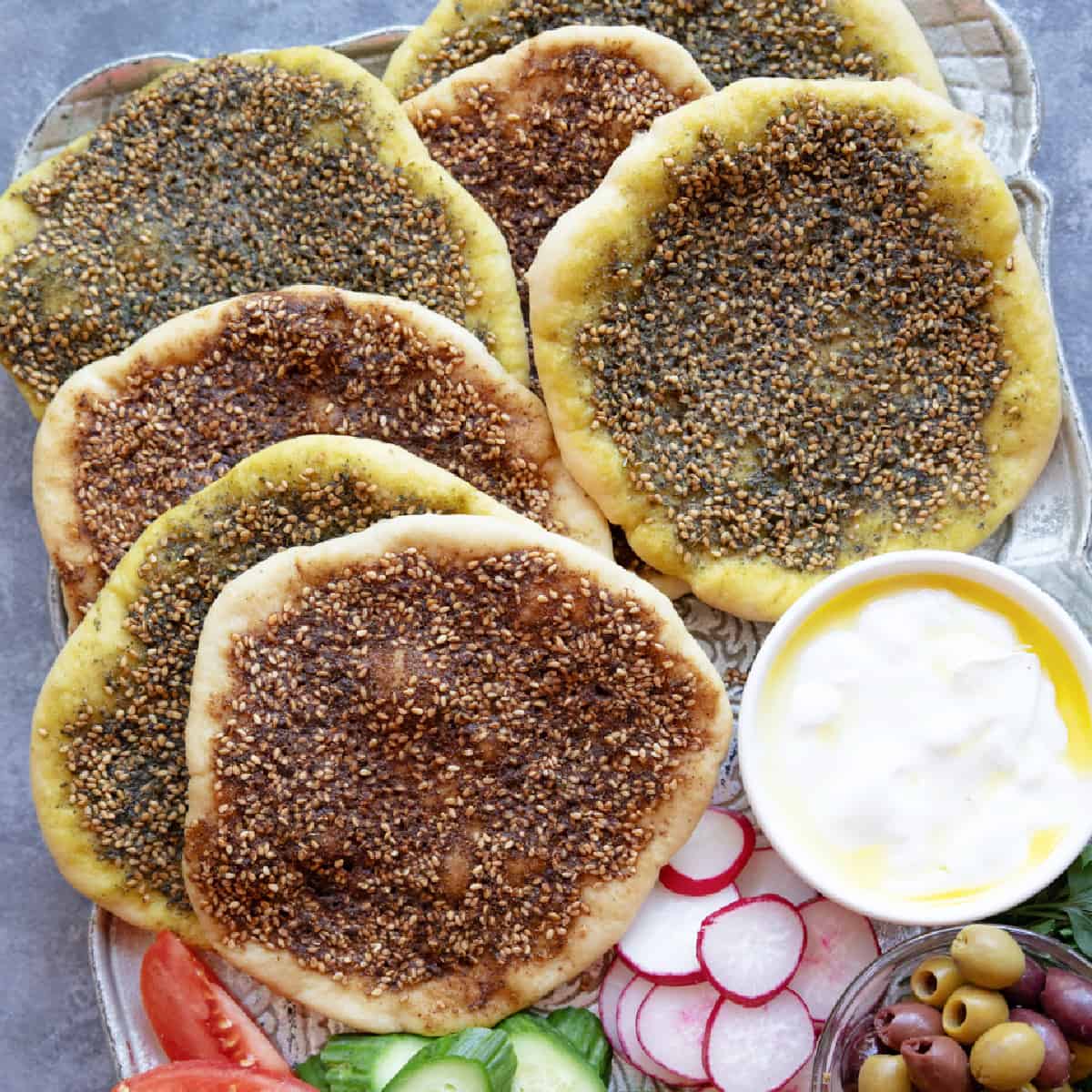 Dubai, a melting pot of cultures and flavors, offers a culinary paradise for food enthusiasts from around the globe.
Among the city's diverse gastronomic offerings, one delicacy stands out as a favorite among locals and visitors alike: the heavenly and best manakish in Dubai. 
Join us on a mouthwatering journey as we delve into the realm of Dubai's best manakish, where each bite is a symphony of flavors and a celebration of Levantine cuisine.
Man'oushe Street: A Flavorful Haven 
As a prominent name in the world of manakish, Man'oushe Street has solidified its reputation as a go-to spot for an authentic Levantine experience. With multiple locations across Dubai, they craft their best manakish in Dubai with love and expertise, using traditional techniques and high-quality ingredients. 
From the classic za'atar and cheese varieties to innovative options like Nutella and halloumi, Man'oushe Street offers a diverse range of flavors that will satisfy every craving. Step into their vibrant outlets and allow the enticing aromas to transport you to the streets of Beirut. 
indulge in the perfect blend of soft dough, fragrant za'atar, and creamy cheese, all expertly baked to achieve the ideal balance of textures. With their commitment to excellence and consistency, Man'oushe Street continues to delight Dubai's residents and visitors with their mouthwatering manakish creations.
Kaak Al Manara: Unveiling Culinary Delights
Tucked away in the vibrant streets of Jumeirah, Kaak Al Manara is a hidden gem dedicated to perfecting the art of the best manakish in Dubai. Known for their exceptional quality and attention to detail, they bake their manakish to perfection, resulting in a delightful combination of crispy dough and flavorful toppings. 
Whether you prefer the simplicity of za'atar or the richness of minced meat, Kaak Al Manara ensures a memorable dining experience that will transport your taste buds to the streets of Beirut. Their skilled bakers meticulously prepare the dough, achieving a delicate balance of lightness and crispiness. 
Each bite reveals the harmonious blend of traditional Lebanese spices, meticulously sourced ingredients, and the love that goes into every manakish. Whether you're looking for a quick bite on the go or a leisurely meal, Kaak Al Manara is the perfect destination to savor the authentic flavors of Lebanon.
Apart from the classic manakish offerings, Kaak Al Manara surprises its customers with seasonal specials, featuring unique combinations of ingredients inspired by Lebanese culinary traditions. 
Whether it's a fusion with modern elements or a nostalgic tribute to age-old recipes, these limited-time specials add an exciting element to the menu and keep patrons coming back to discover new flavors.
Al Reef Lebanese Bakery: A Timeless Tradition
A beloved institution in Dubai's culinary scene, Al Reef Lebanese Bakery has been serving up delectable manakish for over three decades. With their commitment to preserving tradition and using the finest ingredients, their best manakish in Dubai showcases the authentic flavors of Lebanon. 
From the classic za'atar and cheese options to the indulgent blend of akkawi and halloumi, Al Reef Lebanese Bakery offers a range of choices that will leave you craving for more. Step into their warm and inviting bakery, and be greeted by the aroma of freshly baked dough and fragrant herbs. Watch as their skilled bakers work their magic, kneading the dough and skillfully layering the ingredients. 
Each manakish emerges from the oven with a perfect golden crust, inviting you to savor the delicate blend of flavors. Whether you're a long-time fan or a first-time visitor, Al Reef Lebanese Bakery guarantees a nostalgic culinary experience that will transport you back to the streets of Lebanon.
Manakeesh Café & Bakery: Artisanal Excellence 
Located in the heart of Dubai, Manakeesh Café & Bakery takes pride in crafting artisanal manakish that are a feast for the senses. Their dough is made from scratch, ensuring a light and fluffy base, while the toppings are meticulously prepared to deliver a burst of flavor in every bite. 
From the timeless combination of olive oil and za'atar to unique creations like the Nutella and banana manakish, Manakeesh Café & Bakery guarantees a delightful culinary adventure. As you step into their cozy café, you'll be greeted by the warm aroma of freshly baked dough and the inviting display of enticing manakish varieties. 
The talented bakers skillfully shape the dough, ensuring each piece is a work of art. The toppings, sourced from the finest ingredients, complement the dough perfectly, creating a symphony of flavors with every bite. Indulge in their array of manakish, and let the passion of Manakeesh Café & Bakery elevate your culinary experience to new heights.
Zaroob: Street Food Extravaganza
As a popular spot for Levantine street food, Zaroob also offers a tantalizing selection of manakish that shouldn't be missed. With its vibrant atmosphere and bold flavors, this restaurant captures the essence of Levantine cuisine. Indulge in their delectable manakish variations, where the dough is baked to perfection, topped with an array of savory or sweet ingredients, and served piping hot. 
Zaroob's Manakish will transport you to the bustling streets of Beirut, providing a true taste of the Levant. Step into the vibrant world of Zaroob and immerse yourself in the energy of their bustling kitchen. Watch as the skilled chefs expertly assemble the ingredients on the dough, creating an explosion of flavors. 
Whether you're savoring a traditional za'atar manakish or exploring their innovative creations, Zaroob promises an authentic culinary journey that celebrates the Levantine spirit.
Conclusion 
Dubai's manakish scene is a testament to the city's dedication to culinary excellence. From traditional flavors to innovative creations, these establishments offer an unforgettable culinary journey through the rich Levantine heritage. Whether you're a resident or a visitor, immerse yourself in the delights of the best manakish in Dubai, savor the mouthwatering combinations, and experience the true essence of Levantine cuisine.
Remember to check the opening hours and locations of these renowned manakish destinations to ensure you embark on a flavorful adventure at the best times and places. Dubai's manakish establishments are waiting to delight you with their authentic flavors and warm hospitality. 
Embrace the aromatic charm, savor each bite of these delectable treats, and let the culinary magic transport you to the heart of Levantine gastronomy.