Looking for a cooking class in the nation's capital? In Abu Dhabi, you can find numerous excellent cooking schools where you can learn anything from the fundamentals of baking to the finer points of French cuisine. If you want to start your culinary career off on the right foot, a trip to Abu Dhabi will introduce you to some of the best chefs in the world.
Baking classes cover the same ground as culinary classes in Abu Dhabi. We've rounded up all the best cooking and baking schools in Abu Dhabi so you may pursue your culinary dreams.
List of Best Emergency Dentists & Dental Clinics in Dubai
List of The Best Culinary Schools In Abu Dhabi
In Abu Dhabi, you may take culinary lessons to learn the fundamentals of preparing delicacies from all around the globe. Sign up for these classes, and you'll soon be able to whip up everything from traditional Emirati fare to gourmet continental treats like a pro.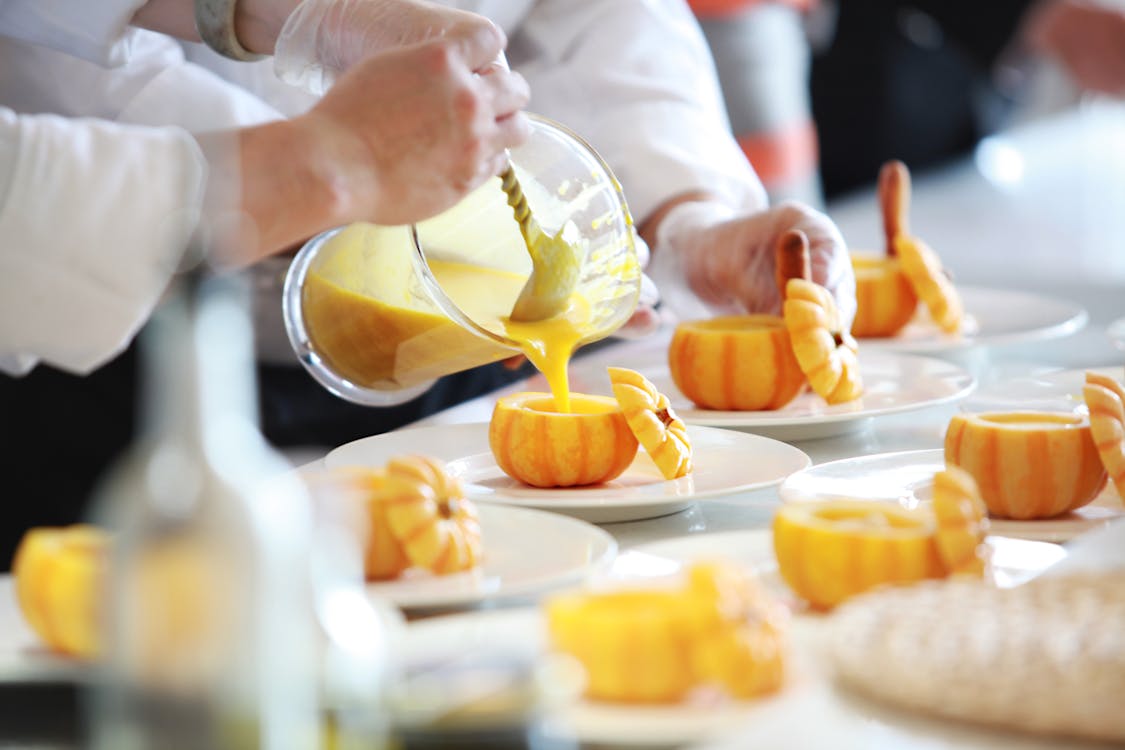 Jones The Grocer
Jones the Grocer is a trendy restaurant and cooking school in Abu Dhabi. The school teaches students the techniques used by professional chefs to create mouthwatering food.
Both beginning cooks and more experienced ones will find something useful in these classes. Jones the Grocer in Abu Dhabi offers culinary workshops that are suitable for everyone, whether they are a seasoned chef or have never worn an apron before.
Jones the Grocer's culinary workshops provide pupils real-world experience in the kitchen. You may learn anything from quick tips, including how to prepare appetizers and the main meal at the same time, to more complex skills at this Abu Dhabi cooking school.

Everyone, regardless of age, is welcome to enroll in the culinary class at Jones, since the school welcomes students of all ages who are interested in learning more about cooking and baking.
Jones is a well-known Abu Dhabi cooking school with locations in Al Mamoura, Al Muneera, and Al Raha on Khalidiya Street.
Rashidiya Ladies Park Ajman: Details, Ticket, Timing
Lana's Partiperfect
Lana's Partiperfect is a fantastic resource for cooks of all skill levels. For aspiring cooks interested in learning from established chefs, it's a great place to do both.
Personal and small group cooking classes taught by Chef Lana Naseer are available at her culinary school for up to four persons.

Numerous cuisines' methods and recipes are available for study, including those of the Arabic, British, and Japanese kitchens.

Young people may join the culinary league and get valuable experience in the kitchen.
Partiperfect also provides beginner cooking workshops for those who want to learn the fundamentals of chopping and preparing sauces. Getting started with Lana's Partiperfect is easy. A chef will provide you the day's menu as soon as you step foot in the kitchen, and they'll show you how to prepare a healthy and tasty dinner from scratch.
The cake decorating and baking classes offered by Partiperfect in Abu Dhabi cover the gamut from how to properly combine materials to advanced techniques.
At the moment, just one baking class is available for enrollment. You get to choose which cake you'd want to eat. Choose from blueberry, sponge, coffee pecan, or lemon cake. This course costs between AED 400 (about $85) and AED 450 (about $125).
Al Zorah Natural Reserve, Ajman: Details, Time, Price
Tavola
Tavola, Abu Dhabi, is home to excellent baking lessons, should you choose to indulge your passion for baking. It helps you become an original in the kitchen by providing several seminars on baking and associated activities.
Find instructions for making eclairs, profiteroles, eclairs, basic chocolate and vanilla cake, and more in this comprehensive baking guide.

Tavola's course prices are consistently AED 315, regardless of the subject matter.
You may also enroll in workshops and cookie decorating courses to master techniques like Korean buttercream, peony ganache cake, silkomart mousse cake, and cupcakes. If you happen to live in the vicinity of Yas Island, you may also visit the Tavola shop located at Yas Mall.
List of 10 Best Tattoo Parlors In Dubai
Global Edulink
Tavola isn't the only place where you can get cooking lessons online; Global Edulink offers them as well. In Abu Dhabi, they provide certificates and degrees for those interested in baking and cake design. Making and decorating a fondant cake is a skill that can be taught.
Individuals interested in enrolling in advanced degrees must be at least 19 years old and have a firm grasp of the fundamentals of Mathematics, English, and Information and Communication Technology. You also need a degree or other credential in one of these fields.

Beginner classes are open to anybody 16 or older.
You must turn in all of your written assignments for these classes if you want to graduate with a certificate.
Which
culinary
course
is
best
in
Abu Dhabi
?
The best culinary course in Abu Dhabi is the Abu Dhabi Culinary Academy. They offer an extensive range of courses, from beginner–level courses in cooking and baking to professional courses in food science and nutrition. The courses are taught by experienced chefs and industry experts and are designed to help you develop the skills needed to succeed in the culinary world.
Which
institute is best for culinary arts in Abu Dhabi?
The best institute for culinary arts in Abu Dhabi is the Abu Dhabi Culinary Institute (ADCI). ADCI offers comprehensive culinary arts training and education, from beginner to advanced levels. The institute also offers specialized programs in international cuisines, pastry, and baking.
Top-Rated Swimming Pools in Sharjah, UAE
What is the highest paid culinary job in Abu Dhabi?
The highest paid culinary job in Abu Dhabi is likely to be a head chef, executive chef, or sous chef position in a high–end restaurant or hotel. These positions typically require extensive experience in the culinary arts and may offer competitive salaries.