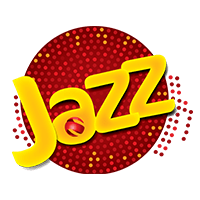 Mobilink and Warid have together launched a brand new campaign around employment. This time they are back with Jazz job alert offers. These offers allow users to make the most of their time by searching for job offers from Jazz job alerts service.
Before we get into the nitty-gritty of these offers, we would like to tell how the job portal thing started.
Best Jazz Jobs Alerts for Pakistanis
Jazz bought Warid a few years ago. Now, Jazz has more than 60 million customers combined with those that were from Warid.
The best thing about this offer? It is completely free! Anyone who wants to get job offers can subscribe to the Jazz service. It is perfect for those who are looking for jobs in local and international market. With the Jazz Job alerts offer they can easily get those offers that are perfect for them
How Jazz Matches Candidates with Right Jobs?
Mobilink and Warid customers can stay informed about local & international Job openings using Jazz Job alert Service Free of SMS cost.
There are no SMS Charges, Only Daily Subscription Charges of Rs. 1.19/Day applies.
SMS 'SUB' to 5622 to get your Jazz Job Alerts activated
SMS 'UNSUB' to 5622  
Jazz Job Alerts SMS Commands
You can subscribe to Jazz Job Alerts Service by sending the commands according to your prerequisites.
| | |
| --- | --- |
| Action | Send Command to 5622 |
| To receive Matric job alerts | MAT |
| To receive Graduate job alerts | GRAD |
| To receive Women job alerts | WOM |
| To receive training alerts | TA |
| Career Match Quiz | CM |
| Salary Info Quiz | SI |
| Enable Career Tips | ON |
| Disable Career Tips | OFF |
| Keywords List | HELP |
The system sends following queries which require customer input to build up the profile.
Jazz Job Alerts Category Choice
Reply with 1-8 to choose the job category
All

Sales & Marketing

Prod/Ops/Engineering

Finance

HR & Admin

IT

Medical

Education
Jazz Job Alerts City Choice
Then also select your city by choosing 1-5 for more job filtration.
All

Islamabad/Rawalpindi

Lahore

Karachi

Other
You can also define the salary range by

sending

'SI'

to

5622

. You will get a salary range in PKR for Pakistani market and USD for International ones.

You can also receive the best career match based on choices by sending

CM

to

5622

.
Isn't it perfect? The Jazz Job alerts offer is for anyone looking to switch or considering moving to a higher pay grade.
If you are a jazz customer and looking for jobs then this is ideal for you. The service is completely FREE!