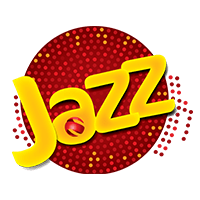 Jazz e-Sell Service is providing an opportunity for the new entrepreneurs to promote their business by setting up the online store and manage it just by few clicks. You can create an online store and offer your products and services on the store while choosing your own logo and theme. It provides visibility of your business to the masses which helps to capture the target market. It's a complete business solution just in Rs.1450.
The service is offered considering the ecommerce future in Pakistan. Jazz partnered with WebX ecommerce company to provide the service to its customers who will be interested in setting up their store.
Since there are many Pakistani businessmen who have a brick and mortar store but no onlinee shop. With an online presence they can easily double their sales. Moreover, as shipping process and courier services are part of the package they won't have to go an extra mile just for the setup.
Why Jazz Shifts to Ecommerce Business Setup?
AfterTelenor launches its own easy paisa service, and Ufone gets into IoT, Jazz had to do something to stay afloat. After all they have a lot of users, so it is a pretty decent step by Jazz as they already have a consumerbase.
Here is how to create Jazz Online Store for Business
Creating Jazz Business Account:
You can create an account by signing up. Just Visit Jazz e-Sell Account signup page and enter a name, Phone number, Email address, your city, and your company name and click subscribe button.
Jazz e-sell Ecommerce Features
Online Business
14 days free trial is available on setting up the online account with no setup charges. There are no upfront charges with support and maintenance absolutely free
Content Management
You can connect with your clients by publishing the latest News & Updates, custom pages, and newsletter etc.
Store Design
The user interface is very user-friendly yet responsive. You can create your store by choosing the theme of your choice among various colorful templates as well as design your own logo.
Product Catalogue
Each product lies in a category, there are product search filters and customer product fields where you can type the product name and search. You can import and export bulk data and also invite ratings and reviews.
Ecommerce Engine
You have Multiple Payment Options, Shipping Price Calculator can send/ receive Order Notification via Emails and SMS and ship through courier services
Marketing & Promotions
Users can promote their product and services by offering discount offers, coupons and deals to attract the target market. It provides social media integration and also the live chat facility in order to make your journey successful.
Secure Hosting Service
Jazz e-sell ensures Safe Web Hosting service, Regular Data Backups, SSL and CDN etc.
Integration Services:
Customers can use Jazz Cash for payments d and TCS courier and Leopard courier in order to make shipments and orders.
Should You Choose Jazz Ecommerce Store Service?
Well, there aren't any reviews available at this time so it will be too soon to say anything. A better idea is to let the service stay for a while and see what the users say about it.
Personally speaking, I am not impressed! The service is around $10 per month for a basic store setup. It is nothing new and many online companies are providing this feature. In fact, a better alternative for users is to use Shopify which has much more features.
But since Jazz has promised that it will offer payment gateway and courier integration feature, trying it for a free trial would be a good idea.