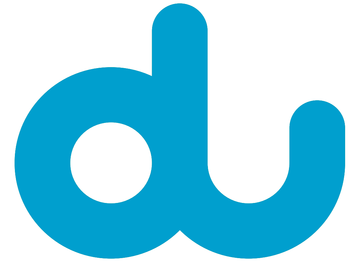 Here is a list of international call packages for Pakistan. With the international minute package you get 10 minutes call to Pakistan and India. The call packages will also work for other countries in the region including Bangladesh, China, India and Pakistan
List of Du Low International Call Rates for Prepaid Customers
We have prepared a list Dubai based DU International packages with low call rates for prepaid customers below.
What do you get in Du International Call Package for Pakistan?
You can call 10 minutes to any of the above listed countries to talk to your loved ones. The package can be subscribed for AED 5 only. This is the lowest price you can get for talking on the international numbers in Dubai and UAE.
Price of the package: AED 5
Validity: valid for 30 days
Offer is available to all prepaid users of Du
How to activate Du Call package for Pakistan and India?
Now many users in Pakistan or India have Du telecom because it is a UAE company and part of Etisalat. But there is a chance that some of your relatives live in Dubai, Sharjah or other cities of UAE. So, they must be having Du telecom SIM.
If they want to talk to you, they can activate the low international call rate packages directly by visiting our website. We have a list of all packages and the methods of how to activate them smoothly.
Here is how to activate the offer.
Simply SMS YES to 5553
You can also dial *135*300# to activate the offer.
FAQs for Du Low International Call Packages for Pakistan and India 
I have credit and want to buy International Minutes pack offer. How will it work?
Ans. You international minutes pack fee will be deducted from your More time balance.
Will I receive a message when Du Pakistan offer is activated?
Yes. You'll receive an SMS when the offer is activated.
My International Minutes Pack with 10 minutes calling time is activated. Can I use another pack at the same time?
Yes. You can buy multiple bundles at the same time. Don't wait for the offer to finish. Just use your current pack. Or, it will expire in 30 days validity period.
What if my 10 minutes finish during a call?
The call will be disconnected. You can however use your regular credit for the call. Otherwise it will disconnect.
What happens to any unused minutes?
As the package is only available for a 30 day period. Minutes not utilized during this period will be lost.
Can I transfer unused minutes to some other package?
Sorry the minutes cannot be transferred to any other package and they will expire if not used during the given time.
Unfortunately the International Minutes packis not transferable.
How long is this offer available?
It is only available for a limited period.
Hope this article will have told you about Du packages for Pakistan and India. Let us know if we have missed out something in the comments below.