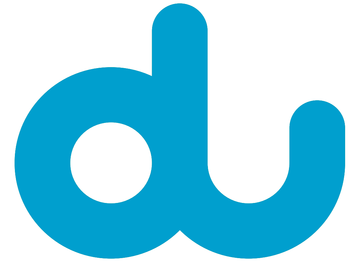 When prepaid customers on the DU network run out of mobile credit, they can quickly get an emergency loan balance. There are several requirements you must meet in order to be considered for and receive the emergency advance credit loan. This service is known as the 'Out of Credit' service for prepaid users by DU network.
Furthermore, the conditions state that you must use the DU sim for at least three months before requesting an advance emergency Loan. Also, make sure you've used at least AED 10 on your sim card before you can request the balance loan. That is what qualifies you for Credit services on the Du network in the UAE. 
How to Get DU Advance Emergency Loan Balance
I will demonstrate how to obtain an emergency loan balance of AED 5 while you are running low on your mobile credit in the UAE. There are two approaches you can use to accomplish this. The first is the USSD code, and the second is the SMS method of receiving the money.
Just dial *108# and press the call button to get the advance AED 5 balance. 

SMS '5' to 1080. Or Dial 1 when you try to make a call and hear the low balance prompt.
You will receive an SMS from Du shortly informing you that you have successfully received the emergency credit of AED 5 as Out of Credit service. However, as previously mentioned, you must be registered for this program.
One thing to bear in mind is that you can opt out of credit service after your current balance has been exhausted. In a nutshell, when the equilibrium hits zero. After that, you should apply for the service. To receive an SMS notification, dial *108*#.
In addition, when you recharge your Du prepaid line, the balance will be deducted. The service is AED 1 per hour. In a nutshell, you'll be paid AED 6. You can, however, use the Du app on your phone to monitor your balance and use this method to determine your remaining Du credit. There is no charge to check your remaining balance.
Fees for Out of Credit Du Emergency Loan
AED 5 will be added to your account and deducted from your next recharge fee of AED 1. (+ 5% VAT).
---
Make Zero Credit Call on DU
When you don't have enough credit to make a call, you can make one call (with a time limit of three minutes) to either local or international number. The service is only good for one local or international call.
How to Make Zero Credit Call on DU
Dial 1 when you try to make a call and hear the low balance prompt.
After the beep, simply keep the line and the call will be connected.
Charges:
The cost of the service is AED 1.50 (+5% VAT) per call, which will be deducted from your next recharge. The charges are irrespective of the call time, which is limited to three minutes. If the customer on the other end of the line does not answer the phone, no charges will be deducted.