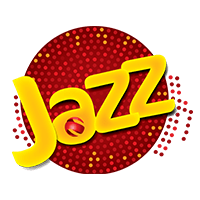 Many times when we are meddling with our smartphones we accidentally enable the Jazz Pin Code. The code is nothing that one should play with and can lock you out of your smartphone for good. So, here are a few instructions that can help you unlock your smartphone if you are locked out.
Jazz PIN Code Details
Jazz offers a default Pin code for all SIM cards. The default pin code is supposed to protect the SIM card if you are accidentally locked out and SIM card is not responding to your codes.
Here is how the whole process works.
Jazz will first enable the PIN code on your smartphone if it feels that you are not the right user and you have enabled Pin code security.
When this happens, simply use the default PIN code for Jazz mobile.
Default Jazz PIN Code Details
Default code by Jazz is 1234
Sometimes it is 0000
In both the cases, you will be able to get the SIM card back. But if it doesn't work, you can also use 99999999 (eight times nine)
That is also the default Jazz PIN code in some sim cards.
Note: You will only get three tries to unlock a sim card using Jazz PIN Code Reset key. If you fail, then Jazz PUK code will automatically enable on your SIM card.
Jazz SIM Reset Code
We have already told about the Jazz PIN SIM reset code. If you think that you have already used all your Jazz tries and would like to reset your SIM card, then here is the Jazz SIM Reset code.
Jazz SIM Reset Method 1
Dial 111
Press 0 to talk to Jazz Customer Care Representative
They will ask for some information to authenticate if you are SIM owner or not
On successful verification, they will provide you required information (PIN/PUK) Code
Jazz SIM Reset Code Method 2
Call Mobilink Jazz customer helpline, from landline or another mobile network, then dial 111300300 or if you are calling from cities other than Lahore, Islamabad, Rawalpindi then add +92 or 0 before the number
Customer Care Representative will ask for required information which includes Name, etc. and SIM Card number which is printed on the back of your SIM card that contains between 8 to 15 digits
Once SIM Owner verification is done, Customer Care Representative will provide you required information (PIN/PUK Code)
Jazz PUK Code Reset
In most cases, you will have to visit the service center of Jazz in your area. If the SIM card is locked, you can the Jazz service center employ to issue a new PUK code for your SIM.
Otherwise, you can also get the PUK code from your SIM card jacket. The SIM card jacket will have the PUK code printed on it. All new SIM cards get a PUK code. If you accidentally misplace the SIM card jacket, then you can also visit the jazz service center. Or, you can call 111300300 to get the SIM PUK code from the call center employ.
Why Use Jazz?
Many people in Pakistan use SIM card in Pakistan. Jazz is one of the biggest cellular company in Pakistan and offers great call, sms, Internet packages for its customers. All Jazz subscribers of Mobilink, face the PUK or PIN code problem. If they want to remove the PUK or PIN code from their SIM Card, they can do that easily by dialing the 111300300 call center number.
Otherwise, they can also get the PIN code: 99999999
PUK2 Code: 56789123
PIN2 Code is 1234
Read more about Jazz SIM card offers on our website.