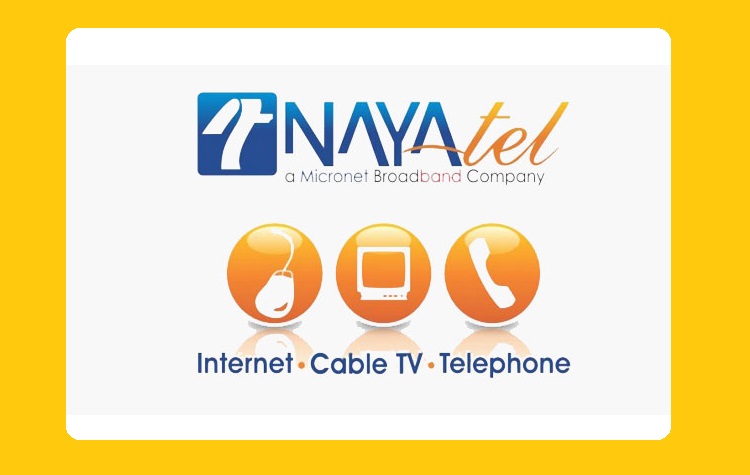 Nayatel is an internet connection provider in Islamabad, Rawalpindi and Faisalabad. The company provides exceptional service and most Pakistani internet users have praised it for its prompt response in comparison with the PTCL internet service providers.
But as no internet is free from hindrances there is a chance that Nayatel internet connection can also suffer frequent disconnect.
We hunted the web for a perfect solution to this problem and landed on a few of them. In order that you can also see them, here is the complete list available.
The Nayatel internet problem fixes and solutions are available for all those who are experiencing problems with ONT, Wifi, Wiring problems, and many more related issues.
Nayatel Internet Connection Problem – Solutions and Tips
ONT Wifi Frequent Disconnection
If due to some reason the ONT stops working, or its Wifi is disconnecting frequently every day at least three to four times, then simply use a Wifi router with the ONT because that can decrease the frequent disconnectivity. The disconnectivity usually occurs with the ONT's Wifi. But when it is linked with a TPLink (preferred) router for Wifi, then the problem decreases.
Many users, who had this problem have now reported that the problem is solved to only one disconnect once a month with this problem.
Self-Diagnosing NayaTel Internet Connection
The good thing is that you can also troubleshoot the internet problem by usisng a few tweaks. Simply put:
– Get a WiFi monitoring app for your smartphone such as WiFi Analytics by Netgear or similar other software on a laptop and use neighboring AP Information from within the router.
– Search for free wifi channels such as 1, 6 and 11 – preferred ones
– Now, login into the NAYATEL ID
– Head over to the WLAN tab and change the following:
— If the device is new: Set Authentication Mode to WPA2 pre shared Key
— Set Encryption Mode to AES
— If a problem occurs, simply revert to WPA/WPA2 mode
— Disable WPS by un-checking 'Enable WPS' if it is not in use
— Click Apply
Select WLAN Advanced Configuration
— Change Regulatory Domain to United Kingdom
— Change to Fixed channel … select the best one as shown by the App or software!
— Change Mode to 802.11n if you don't have older 802.11g based devices – This will only support anything from five years or less
– Click Apply
Frequent Disconnection During Heavy Load
If the frequent disconnectivity of the Nayatel internet occurs during heavy load of internet users i.e. 7PM to 12PM, then this is because more users are using the internet at that time.
In order to solve this issue: Simply restart the router.
Or, you can also ask the support for the following:
Replace your existing ONT
Get a new router and ask Nayatel support to configure it for you. (Please note, ask them before buying a router because they have conditions for this request)
Nayatel Optical Fiber Cable Issues
Some users of the Nayatel internet connection have observed that the either faulty internet cables, or bad wiring of the fiber cables are causing the problem.
In order to make sure that this doesn't occur simply:
Rewire the internet cables in your home. Call the team and tell them that the wires are not properly installed
If the wires are bent at more than 90 degree angle on multiple points, then this can also cause disconnectivity problem
Alternative way:
Increase power from exchange. Optical fiber cables can witness decibel loss when the distance is more or the cables are bent. Therefore, they need to be provided more power to decrease attenuation loss.
There is also the case of ONT being faulty. If that is the case, simply ask the team to come over and look at it. They will be able to tell better if the ONT is faulty or if it's just the wiring problem.
Video Streaming Problem with Nayatel Broadband
If the problem is only during video streaming then you can solve it by watching the 'stats for nerds' on youtube to see if there is a disconnection problem.
If the connection speed is not consistent, or you experience a lag in video streaming, then simply restart your router.
Restart your router if the video streaming quality decreases
If that doesn't solve the problem, then call Nayatel support team.
Check Internet Speed and health with NDoctor App
You can get the NDoctor app if the internet is slow, just to make sure that the connectivity problem is not from your side.
Here are some features of the NDoctor App by Nayatel
Features of NDoctor App
Checks Slow internet reasons and troubleshoots them
Checks for frequent internet connectivity
Check for Internet speed
Compare neighboring WiFi and your internet speeds
Checks for the number of devices connected to your internet
Checks for the bandwidth being used by the device containing the application
NDoctor is currently available for Android and Windows based laptops/PCs. You can download it from here.