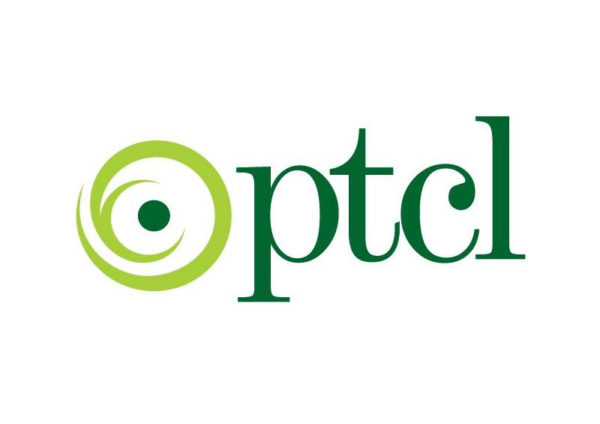 Here's a list of PTCL DSL/Wifi/LAN internet problems and how you can troubleshoot them by yourself. Please note that we have vetted some of these problems ourself and there is only a 50 percent chance that they will solve your internet problem. If they don't then simply complain to PTCL at 1218. They usually take a day or two to reply. Make sure they don't cancel your complain and the person actually shows up or calls you to check if the complaint is resolved.
PTCL Internet Connection Problem #1: DSL Light Blinking in Router
If the DSL light is blinking on your router than this issue is mostly because of either a lack of activity or connection buffering. In most cases, the internet packets get stuck and the light starts to blink depicting that there is a jam of traffic. You need to do the following in order to fix this.
Check that only the DSL connection light is blinking and not the Cloud icon light.
Make sure that the Modem is connected properly within the socket
Restart your router
There are two buttons. One button is for restarting and the second is for resetting. Press the reset button for five seconds to flush the packets.
The flushing will have caused the Wifi to disable itself. Now press if for five seconds again to restart the whole network.
See if this solves your problem
If you are still facing same issue then for voice support please dial 1218 and register your complaint as frequent disconnection.
PTCL Internet Connection Problem #2: Frequent Disconnection
The frequent disconnection can occur due to many reasons. For starters, it usually occurs when a wire is loosely connected to another wire. You can only check the disconnectivity within your own house. So, first start with the router.
Check that your Modem wire is properly plugged in both the Router and Modem. Now check if the main phone line is properly connected to the modem wire. It will have one wire with two nodes, positive and negative (made of fiber) connected or mostly wrapped on the copper wire of the main phone line. Make sure they are properly tapped and no loose ends are there.
Make sure that modem should not be placed near heavy electricity instrument like monitors, speakers, etc.
Reset your router to flush the internet packets and then try again.
By repeating the above, you will get rid of the disconnectivity, but if you don't this means the connection problem is from the outside. Best to call the PTCL support now. Please dial 1218 or send an SMS to 0512181218.
PTCL Internet Connection Problem #3: Slow browsing/Downloading issue
First, check your internet speed from Ookla speed test. Now, check your internet connection.
What is your internet connection speed? Is it 2MB, 4MB?
For 2MB, Your downstream should be 2XXX and upstream should be 5XX. If it isn't, then call PTCL and talk to the support guy. They can solve this problem within a minute by overriding the numbers.
If you are using a proxy, simply remove it and the problem will be solved. Most Proxies are bandwidth hoarders and they eat up your internet speed.
Make sure that no one else is streaming videos in your house. You can also limit bandwidth to each PC connected to the Router by simply using bandwidth control. Here is how to do it.
If you are still facing same issue then for voice support please dial 1218.
PTCL Internet Connection Problem #4: Internet light on but no browsing
If the internet light on router is turned on and you are still facing no browsing issue then here is what you need to do.
First, make sure that the Wifi light is enabled on the Router. If it isn't then simply reset it.
On the router, there is a reset button. Keep it pressed for 5 seconds to reset the router. This will enable Wifi light on your router. Now, Wifi has started working. Give it sometime and it will automatically connect.
Now, open 192.168.0.1 from your system and see if it open the admin panel of the PTCL router. Once it does, simply head over to the Advanced Tab > Advanced Setup > Wan Service.
Now Remove pppoe_eth0 and pppoe_0_8_81 if you have pppoe_0_0_103 available
Don't remove pppoe_0_0_103 in any case as that will turn of your Wifi service and it will need to be configured again manually.
Now see if that solves your problem.
Through WIFI:
Check WLAN IP settings. (Should be automatic)
Please verify WLAN light on modem (should be on)
In case the WLAN light is off then please press the WLAN button on modem to turn on then check.
If WLAN is enabled but there is a cross on WIFI on laptop then please turn on the WIFI from the laptop then check.
Check browser proxy settings (should be unchecked)
Check on different browsers if available.
PING Yourself
Go to PTCL Router dashboard and click Diagnostics > Ping Test
Type your IP address and select 'Ping'
It should ttl 64 or 32. The time should be around 1 ms
From LAN:
In case you are connected through LAN cable then please verify LAN connection icon. (Should be no cross or yellow mark)
In case of cross icon please verify LAN cable physical connectivity.
In case of yellow mark please check LAN settings (should be automatic)
Check browser proxy settings (should be unchecked)
Check on different browsers if available.
Please dial 1218 or send an SMS to 0512181218.
Check PTCL Internet Connection Speed 
Once you have made the necessary edits, again check the internet speed with the speed test tool. It should be available to you on the PTCL website or you can search it on google. If you are getting the flash speed test tool, then here is how we disabled it and you too can do it. The method is pretty easy to follow.