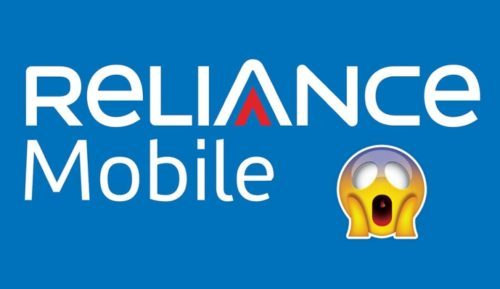 Want to block people from your smartphone? With Reliance do no disturb service that is now possible. See how you can easily block unwanted people from your list by using the reliance DND feature.
Process for Activation of Reliance Do Not Disturb (DND)
Reliance DND (Do Not Disturb) is for all who you want to block. You won't be getting unwanted Calls and SMS on from them on you Reliance SIM. There are a dozen marketing messages we get every week and these promotional messages just take more space in our inbox and make it bulky. With the Reliance DND offer you can get rid of these messages pretty easily.
All telecom network service provider company send these promotional messages on the following topics.
You get the following promotional messages on a daily basis on your Reliance phone in India. So, the best way to get rid of all these is by activation of the Reliance DND offer. You will simply have to send an SMS to the Reliance DND using USSD Code.
(1) Banking/Insurance/Financial products/credit cards.
 (2) Real Estate.
 (3) Education.
 (4) Health.
 (5) Consumer goods and automobiles.
 (6) Reliance Products & Services/Communication/Broadcasting/ Entertainment/IT.
 (7) Tourism and Leisure.
 (0) Fully Blocked.
Get the full detail to activate and deactivate Reliance DND service using SMS Code.
How to Activate Deactivate Reliance DND do not disturb service
These are the codes to get the package offer. Once you have the codes available you can use them to block unblock or activate the Reliance DND service on your smartphone.
Category & Description for Activation of Reliance Jio DND Service
0 – Fully blocked
Registration
0 – Fully blocked
START 0 to 1909
Partially Blocked Reliance Jio DND Service
1 – for receiving SMS relating to Banking / Insurance / Financial Products / Credit Cards
START 1 to 1909
2 – for receiving SMS relating to Real Estate
START 2 to 1909
3 – for receiving SMS relating to Education
START 3 to 1909
4 – for receiving SMS relating to Health
START 4 to 1909
5 – for receiving SMS relating to Consumer goods and automobiles
START 5 to 1909
6 – for receiving SMS relating to Communication / Broadcasting / Entertainment / IT
START 6 to 1909
7 – for receiving SMS relating to Tourism and Leisure
START 7 to 1909
Just send an SMS to activate the Reliance DND service on your number. Simply type the below SMS on the given number.

Activate/Deactivate Reliance Jio DND Offer

Or in Hindi: Reliance SMS or Call Block service kaisay kartay hain?

You can also choose multiple categories.

Here is an example:

SMS <START 1,2,3> to 1909
First send SMS "START <Option>" or "START <Option>, <Option>" to register your preference for receiving promotional SMS from the following categories to 1909.
To stop all kinds of promotional messages, SMS "START 0" to 1909.
You can register through dedicated IVR at 1909, from your Reliance mobile or landline phone
How much time it takes to stop promotional messages on Reliance?
Promotional calls and messages will stop on your Reliance mobile number within 7 days from registration.
When that happens Reliance will send you a Unique Reference Number, through SMS, for your records.
To read the whole process of how to activate Do no Disturb offer on Reliance visit the Reliance official DND page.