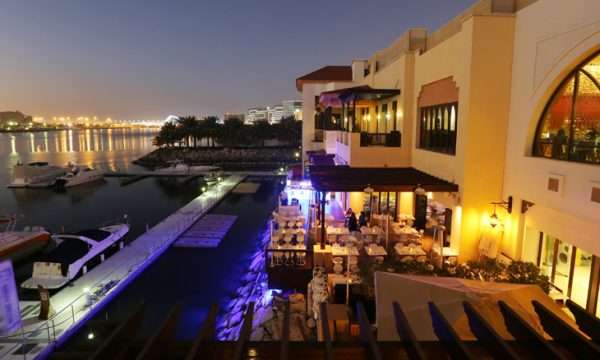 It is prime location to the west of Sheikh Zayed Road and Business Bay has earned Al Quoz a reputation as a bustling commercial center. However, it's less often recognized that the region is also home to several highly regarded educational facilities. Do you want your children to attend a top-notch public school in the area? We have you covered with our detailed breakdown of the best Al Quoz schools, along with KHDA ratings and tuition costs. 
Trade Mark Registration In UAE: Complete Guide
Best Schools In Al Quoz Dubai
Al Quoz is home to some of the best schools in Dubai. Explore the top rated schools in the area and find the best fit for your child. Offering quality education, modern facilities, and a range of extra-curricular activities, these schools are sure to provide your child with an all-round educational experience.
Al Quoz, Dubai International School (Dis)
It was in 1985 that the first classrooms opened at the Dubai International School, which also has a campus in Al Garhoud. There are four distinct stages: a two-year kindergarten curriculum, a five-year elementary curriculum, a three-year intermediate curriculum, and a four-year secondary curriculum that spans grades 9 through 12.
The UAE Ministry of Education has recognized DIS as a legitimate educational institution; thus, students of all backgrounds are welcome to apply. This is the case as long as they have the necessary documentation and are old enough to attend school as determined by the Ministry of Education. The school follows an American curriculum and has a staff of more than 140 educators to back it up.
In Al Quoz 1, at 46 60th Street.

Prices range from AED 18,000 to AED 29,000.

Study Program: US-Based

KHDA Acceptable Rating
List of Top Schools Near Al Nahda in Dubai
Gems Our Own Indian School
The GEMS Our Own Indian School is well-known as one of the best schools in Al Quoz due to its reputation for excellence in education. Both Indian and international ex-pats have found success at the CBSE school. The school's extracurricular activities, which include athletics, crafts, arts, music, and dance, are held to the same high standards. The school has also received praise for its efforts to promote environmental awareness by establishing fruit and vegetable gardens.
The GEMS school in Al Quoz follows the Indian curriculum and accepts students from kindergarten through 12th grade. In recent years, students from the GEMS network of schools have achieved among the highest admission rates at top universities worldwide.
Al Meydan Road is the location.

Prices range from AED 6,000 to AED 13K

Instructional Program: Central Board of Secondary Education

Good KHDA Evaluation
Dubai Wifi Plans & Packages: All You Should Know
Clarion School
Clarion School is one of the most highly recommended American schools in Dubai. The curriculum is geared toward the New York State Common Core and other US academic requirements. The school is also a part of the Partnership for 21st-Century Learning.
High school diplomas are awarded to Clarion School students, and those in grades 11 and 12 have the option to participate in the International Baccalaureate Diploma Programme. But other than that, it's in line with what the KHDA needs. The school's early education program begins with Kindergarten and Preschool. It's possible that Clarion School, widely regarded as one of the top American schools in Dubai, maybe the greatest option for your family.
Postal Code: D-13 Al Asayel

The prices range from AED 43,000 to AED 57,000.

American Curriculum

Good KHDA Evaluation
Recycling Centers Dubai: All Details Explained
The Springdale School
Do you want to know where the best Al Quoz 4 schools are? Take, for example, Springdale Elementary. The school is a private Indian educational facility that caters to students from Kindergarten all the way through High School. Springdale consists of three different classroom buildings and is located just to Jumeirah University. There is an Olympic-sized swimming pool, a track and field complex with floodlights, specialized scientific laboratories, free Wi-Fi across the whole campus, a dojo for martial arts training, and a dance studio. Education is provided up until the secondary level, with exams in accordance with CBSE standards. The All India Secondary Examination (AISE) is a standardized test that all Indian students in grades 10 and above must take.
Mailing Address: Al Quoz 4, Close to Jumeira University

Costs range from AED 14,000 to AED 32,000.

CBSE Curriculum

Good KHDA Evaluation
Credence High School
Credence High School is one of the greatest schools in the Al Quoz area since it is a KHDA (Knowledge and Human Development Authority) licensed institution that follows the Indian CBSE curriculum. The school is located off Sheikh Zayed Road, near Al Khail Mall, and it has a spacious campus where students may participate in outdoor activities, including basketball, track, volleyball, swimming, and other extracurriculars. Applicants must be in possession of a current Emirates ID and residency visa in order to be considered for admission. At Credence, they provide classes for kids as young as preschoolers and as old as 10th graders.
Location: In Al Quoz, next to Al Khail Mall

From AED 15,000 – 26,000 in costs

CBSE Curriculum

KHDA Rating: Good
Islamic Boarding Schools Dubai: All Details Explained
Oaktree Primary School
Next on our list of recommended schools in Al Quoz is Oaktree Primary, which places emphasis on the CARE (Collaboration, Achievement, Respect, and Empathy) principles. Students aged 3–6 may begin their education here at the Foundation Years level and continue on to Key Stage 2. The latter Primary School grades build upon the foundational knowledge and abilities learned in the lower grades. Literacy in all forms, including numeracy, is essential. Also noteworthy is Key Stage 2's introduction of the French language in year 3.
Al Quoz 4, Dubai.

Costs range between AED 15K and AED 25K.

British Curriculum

KHDA Acceptable Rating
---
Which
school
has
the
highest
fees
in
Al
Qu
oz
in
Dubai
?
The American International School in Al Quoz has the highest fees in the area. It costs AED 40,750 per year for elementary school, AED 48,000 per year for middle school, and AED 52,200 per year for high school. The school also offers a range of additional services and facilities, including a library and sports facilities.
Which
school
has
the
lowest
fees
in
Al
Qu
oz
in
Dubai
?
The lowest fees in Al Quoz in Dubai is offered by the Dubai Scholars Private School. It is an English curriculum school and it charges AED 7,400 per annum for KG 1 and AED 8,000 for Grades 1–5. They also offer additional discounts for siblings and students from the same family.
Which
is
the
most
famous
school
in
Al
Qu
oz
in
Dubai
?
The most famous school in Al Quoz, Dubai is the Dubai International Academy (DIA). Established in 2005, DIA has grown rapidly and has achieved international recognition for its educational excellence. It provides education to students from Kindergarten up to Grade 12 and is part of the Taaleem group of schools. DIA offers a host of extra–curricular activities, including sports and music, as well as the International Baccalaureate (IB) curriculum. The school has a highly diverse student population representing over 70 nationalities. It is the only school in the Middle East to offer the prestigious Oxford A Levels program.
MMA Gyms in Dubai: Lists, Pricing, Location & More