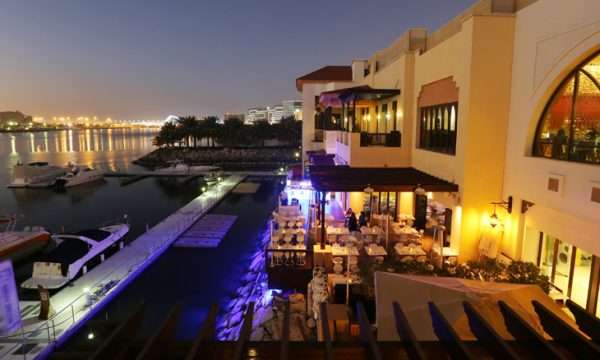 As any parent attests, having a good school in close proximity to your house is a relief. There will be no need to get your child out of bed at an ungodly hour, and they will be spared the torture of a lengthy commute. So, we have created a list of all schools in the Al Qusais and Al Nahda region to assist all the parents that live there. To that end, let's not waste more time and look at the top-notch educational opportunities in Al Qusais and the surrounding area of Al Nahda.
---
Top-rated Academies In Dubai's Al Nahda District
Having access to so many excellent educational institutions is one of the main draws of Al Nahda as a community. Here is a list of the top schools in Al Nahda, which you might consider if you can rent one of the nearby apartments with your family.
The Millennium School, Dubai
The Millennium School is the first on our list of the top schools in Al Nahda Dubai, offering lessons for both boys and girls from Kindergarten to Grade 12. In Kindergarten, they follow the Emilia Reggio curriculum, and from classes 1 through 12, they follow the CBSE curriculum. It has cutting-edge amenities such as an indoor theatre, a swimming pool, and tennis, basketball, and football courts.
The Millennium School is not only regarded as one of the greatest schools in Al Nahda, but also as one of the best CBSE schools in Dubai. They encourage student engagement in extracurricular activities such as theatre and athletics and have excellent health and safety requirements to offer a supportive learning environment.
Admission to The Millennium School begins in September/October of the preceding academic year and is based on an admission exam for all grades except KG1.
KHDA Rating: Excellent

Indian curriculum

Fees range from AED 16,898 to AED 24,849

Al Baghdad Street, Al Nahda, behind Lulu Hypermarket
The Westminster School, Dubai
The Westminster School comes next on our list of finest schools in Al Nahda, with pupils from over 72 countries and huge purpose-built facilities. It adheres to the British Curriculum, which comprises IGCSE, AS, and A levels. From the Foundation Stage (FS) through Year 13, you have classrooms for both boys and girls.
The Westminster School is another of the finest schools in Al Nahda, with a modern campus that includes well-equipped labs, sports facilities, a canteen, a library, and other amenities. In addition, the school offers approximately 180 classrooms, including activity rooms, an audio-visual room with multi-media capabilities, and specialized play spaces and leisure rooms for its kids.
This Al Nahda school's academic year starts in September. Students may register online on the school's website. However, admissions are subject to openings as well as an entrance examination.
KHDA Rating: Excellent

UK curriculum

Fees range from AED 8,410 to AED 15,831.

Location: Baghdad Street, Al Nahda, School Zone
Bilva Indian School
Bilva Indian School is a well-known Indian school in Al Nahda that provides a CBSE curriculum to its pupils. They provide high-quality education for girls and boys in grades KG1 to Grade 10.
This Al Nahda school aims to empower its pupils with a comprehensive approach to education while incorporating Indian culture and values. Their large classrooms and well-resourced campus provide the ideal learning atmosphere for all of their pupils. This campus also has a professional basketball court, a turf football field, tennis courts, an indoor air-conditioned swimming pool, and a fully equipped music room.
Bilva Indian School in Al Nahda starts the new academic year in April. Parents who want to enroll their kid here must first pre-register on the school's website, following which the pupil must pass an admission test.
KHDA Rating: Excellent

Indian curriculum

Fees range from AED 1,020 to AED 1,800.

Street No. 10, Al Qusais School Zone, Al Nahda, Near Lulu Hypermarket