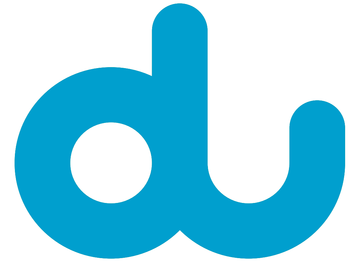 Check out the latest prepaid Du Data Plan packages for daily, weekly & Monthly with Total Internet MBs, Subscribe Code, SMS, Minutes, etc.
Du is one of the best mobile companies in Dubai and UAE. You can enable internet on the service simply by sending an SMS to 3300 with text 'du'. The offer is valid for anyone who lives in UAE and Dubai and want to experience fast speed internet.
In fact, we have written a whole article on this topic. Now, you don't have to go anywhere. Simply read the content below to know how to activate Du internet on your smartphone.
Activate Du Prepaid Internet Packages 
 

First, It is important to have an internet-enabled smartphone for Du Internet Package Offers

Usually, du will send the internet data settings automatically once SIM is active but if the settings are not received kindly send an SMS "du" to 3300 and receive the settings instantly on the smartphone.

 

Enable mobile data on the smartphone.

 The

I

nternet can be activated on the smartphone just by dialing du help service (181).

Or visiting any du outlet where the subscriber will also get a free handset and the representative will help to activate mobile data on the smartphone.

 

Make a call to customer care on 155 or visit any du shop or franchise.

Call 135 through IVR

for the assistance and get the internet activated.
Activate Du Prepaid Data Packages for Smartphone
     

Activate any of the Du internet data offers by dialing

*135#5#

and follow the    given instructions.

     

  

Or dial

*131*RechargeNumber# or *135#

and follow the instructions.

      

Offers can also be subscribed online without logging in to the account.

   

 

Or visit

du.ae/my account

to subscribe to the volume bundle.

   

  

SMS 'Data Help' to

1355

and follow instructions (There are no SMS charges applicable)

        

 subscription to data plans can also be made by getting recharge vouchers of the below denominations and use *131* voucher code# or through du website i.e.

http://www.du.ae/mobile/data/databundles
Prepaid Du Mobile Data Charges
Check out prepaid Du internet packages here. As you can see the 40MB package is available for 20dhs. The offer goes on to 25GB internet for 25dhs. In comparison with the internet package rates in Pakistan, this may be a lot expensive for many. But it doesn't actually matter in Dubai because the per capita income in the country is way more than what most people earn here.
20 dhs – 40 MB
50 dhs – 100 MB
100 dhs – 1 GB
200 dhs – 4 GB
500 dhs – 25 GB
If you are still not sure what offers to subscribe to, then you can subscribe to the daily and weekly Du Internet Package Offers.
1- Daily Data Bundle
You get 25MB of data for only AED 5, it is valid for 24 hours.

Validity is 24 hours only

You can activate the Daily Data Bundle dial *135*244#.

Check your data balance, dial *135#. We'll send you an SMS on activation, and another SMS when you have 10 MB remaining, and another once you've used all your data.
Data Bundle is only designed for national data use while in the UAE.
2- The Unlimited Social Data Pack
The Unlimited Social Data Pack gives you unlimited use social networking apps including Facebook, Twitter, WhatsApp and LinkedIn.

Subscribe by sending an SMS 'social' to 1355

Charges for the bundle are AED 40 / month
3. Home Wifi Starter 40 mbps speed data plan
Internet: Unlimited
Validity: 24 Month
ON-net Min: Free Landline
Price: AED 379
4. Best Monthly Data Pack
SMS: 0
Internet: 160 MBs
Validity: 1 Month
ON-net Min: 0
OFF-net Min: 0
Price: AED 20
5. Cheap Monthly Non-stop Bundle
SMS: 0
Internet: 750 MBs
Validity: 1 Month
ON-net Min: 15 Flexible minutes
OFF-net Min: 0
Price: AED 35
Du Dubai's biggest telecom company was launched in 2007 in UAE. Du internet packages are one of the most affordable data plans in UAE. Du data packages are reliable and particularly for workers in a hurry. These Du packages are often used by Pakistanis, Indians, and other Asians who are living in the country and helps them with mobility. Du data plans always intend to help clients increase business by providing them affordable effective du internet package to all user in UAE.
Du data plans are perfect for businesses as well who would like to initiate good business with friends and family members. The internet speeds of the Du packages take responsibility of communicating their administrations in the most straightforward way to du internet package users.
Prepaid clients select du data packages to enjoy the advantages of faster speeds, higher affordability, and perfect freedom. Clients cann use these new du data plans for all new and existing packages and pay through their own payment options whenever they want to.
To get Du internet packages activated on your mobile you will need a debit card and a UAE national ID.