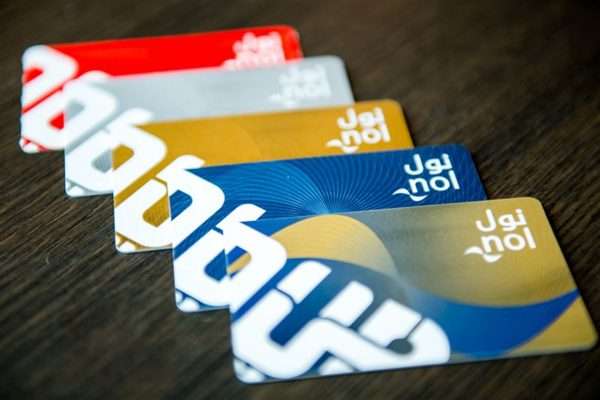 Learn everything there is to know about NOL Card Dubai. Complete process of how to check NOL card balance is also available here.
The NOL cards of Dubai RTA are a useful way of paying for all shopping for public transport such as Metro, Bus and tram services, and parking fees. You must charge your NOL card and pay a minimum of Dh 7.5 for use on public transportation before your card may be used.
When you take public transport, you may check your balance fast by taping your card, but what if you are away and you have to check your credit from the metro station. Don't worry. Your card balance may be checked online, but the Internet should be available and it will be done through the RTA website. This page tells you three techniques; you may check your card balance by following them.
Check NOL Card Status Online
The techniques for knowing your other NOL card credits are as follows:
First of all, go to the RTA Website or, if you click this Balance Checker link, you may access the RTA Web site in the form of https://www.rta.ae/wpsv5/wps/portal/NolBalance?SwitchToLatestLocale=true
Go to RTA Homepage > Transportation > NOL > when you get on the main webpage. Balance of the NOL Card, Checking NOL's balance using the aforesaid procedure is much easier.
By completing the form with your card number, you may check your NOL credits.
These were just ways of controlling the balance on your NOL card, and you must keep them in mind when you need them.
Dubai has become nearly the digital system of public transport and passengers need the usage of public transportation via NOL cards. The NOL card is an important element for the road and transportation authorities to benefit (RTA).
You should, however, continuously replenish your card balance. You will have difficulty otherwise if there is no machine nearby, where you will add it. Especially on transit, please make sure that you tap on your NOL card. Otherwise, when the system displays that you did not touch your card into the machine, you have to pay a fee of about 200 AED.
Helpful Information about NOL Card
Paying for public transit have been made with NOL cards. You now discover many types of cards and choices that allow you to pay more than just a NOL card.
Benefits of Using NOL Cards 
It represents the roads and transport authority and offered the NOL Card as a form of payment for public cars in the whole of Dubai. RTA's department is Dubai, the state's transport authority for transport. Cash is not recognised as payment for Metro, Bus or Water Buses travel. In the end, the NOL card expanded past transit reasons and enables you to understand the advantages of your card:
You may travel through numerous transit systems around Dubai.

There is no compelling need to spend money or effort on meticulous transformation

Enjoy minimum toll charges and pay for Parking effectively

It will also allow you to pay at recognised stores and sales representatives for food, commodities and many items.

Enjoy grant charges (for understudies, individuals of assurance, and senior residents)
Types of NOL Cards Available
NOL cards have several types; each card has distinct benefits, and their limits and validity are distinguished.
Silver Card
The silver category is available to you if you are interested in creating a NOL card and don't have expertise. The "perfect beginning card" is also recognised. You may receive it from any AED 25 ticket office (counting AED 19 e-purse value). The AED 1000 maximum is valid for 5 years. The maximum is AED 1000.
Gold Card
However, the NOL Gold Card had nearly the same possibilities as the silver one, with the extra benefit of restricted admission to Gold Class Metro seats. This card has a maximum limit of AED 500 and it's legal for five years, which is just AED 25. It is available for AED 19
Blue Card
The NOL Blue Card is bespoke and provides the balance recovery option after losing or robbing your card. A blue card for AED 70 can be purchased (counting AED 20 e-purse value). It provides safe online repairing services. It is also lawful for concession fees (for example, understudies, senior residents, individuals of assurance). The maximum limit of AED 5000 is five years. 
Red Ticket
It could fit you if you travel seldom. The NOL Red Ticket is a paper-based ticket for only AED 2. You can only use transportation mode at a time with this ticket. Up to 10 single passes or five daily tickets can be recharged and can be valid for up to 90 days
Custom Card
You can collect concession fees if you are entitled to use them. The NOL Custom Card features 16 styles you may pick from in Dubai. For AED 30 you may have it. This Card is valid for up to five years and has a maximum limit of AED 1000.
Discounts on NOL Cards Dubai Metro
RTA gives specific sectors discounted privileges. You can use this benefit as understudies, insurers and senior inhabitants when you come to this part (Emiratis). You should present these archives while applying for a NOL card:
Students:
National ID
Stamped letter with your name/student ID, level and academic year from school/college/university
Individuals Eligible for NOL Card in Dubai
National ID
A copy of an approved entity's permanent disability card
Senior Citizens (Emiratis)
National ID
Dubai Metro NOL Card Status for Transport 
RTA has provided NOL cards for public transit and parking as payment methods.
Travel Across Dubai:
With a NOL card, no cash and cautious exchange are required. At any moment, the NOL Card is suitable for public transport modes including Metro, Tram, Busses and Water Buses. The price is calculated and naturally taken from your e-handbag, depending on the number of zones that you cross Dubai. You may also use your card while transferring between buses and the subway.
Ride the Water Bus 
You can take your red tickets if you need to travel through the water. At any marine bill office in water bus terminals around Dubai, you may buy a NOL Red Ticket. Up to 10 passes can be upgraded and used by any Water Bus near there.
In between, you should raise the value of your e-tote before using a water bus if your NOL Silver, Gold or Blue Card is off. You should realise it is not feasible to "transfer" from/to Water Busses.
Pay for Parking
You have a Silver, Gold or Blue Card NOL, improve your e-purse before using them for paid parking, and you have a payment method for the RTA system. Tap it on the parking metre, it's easy to apply.
NOL Card Status & Benefits for Non-Transport
For more than simply public transport payment, NOL cards are valid. It is deemed legitimate in many other areas.
Pay for food and groceries
There's numerous shops and points for the NOL card. Pay for food and groceries. When shopping at Aster Pharmacy, Burger King, Carrefour, Gloria Jeans, Lulu Hypermarket, Spinneys, Zoom, and many more approved stores and sales representatives, you have NOL cards to pay.
Fill up on Petrol
UNOL card is a payment mechanism that is also usable in petrol stations such as ENOC Tankers and EPCO Tankers.
Visit Gardens and Museums 
Suppose you visit public gardens or a publicly funded site such as Al Khor Park, Al Mamzar Park and the Quranic Park, just like Al Shindagha Museum and Etihad Museum in exhibition rooms. The NOL card will work for you in this scenario. Like.
You must touch on the reader machine for your card.
Topping Up Your NOL Card 
There are various approaches to top-up your NOL Card:
RTA Website
Navigate to the RTA site and follow the instructions displayed.
RTA Mobile App
It benefits from the RTA Mobile App. It may be utilised to supplement our NOL card; it has over 40 services and features that would be useful to any motorist and passenger. The App Store, Google Play and the Windows Store are accessible for this programme.
Service Centers 
The following are service centres where you can top-up your card: 
Vending machines are available for use at all Dubai bus and train stations. 

Solar-powered controlled Machines are accessible at chose Bus stops. 

Smart Teller Devices accessible at all RTA Customer Happiness Centers 
Authorized Sales Agents
More than 2000 certified retailers and dealers are available to upgrade your NOL Card.
Banks 
NOL card supplements are also offered at the Emirates NBD and Abu Dhabi Commercial Banking locations as the best way.
Check NOL Card Balance Status
Here is how you can check the NOL Card balance status in Dubai.
Visit Link for NOL Balance & Transaction History