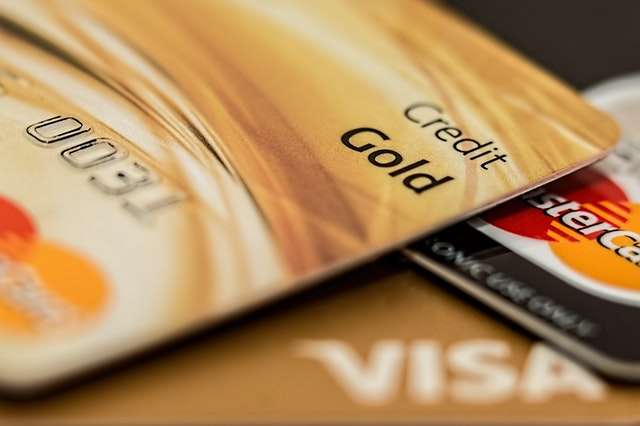 Credit cards have now become a necessity for those who live in the digital age. In most banks in the UAE, the minimum wage or income required for applying for a credit card is around AED 5000. What are individuals going to do if their wage is less than AED 5000? Is he unable to apply for a credit card? The answer is a resounding no.
I'm going to explain how a person with a salary of less than AED 5000 can obtain a credit card. What's more thrilling is that the credit card's limit is roughly triple the monthly salary. This is not a promotional effort for a bank; rather, I am mentioning it here to assist those in need.
Please note that the bank name listed in the earlier version of this article, which provides this service to its clients, has been removed. This is against the bank's policy, which prohibits the use of the bank's name in unapproved or illegal publications. As a result, the bank name for the writer has to be removed, but you may receive further information by calling the number shown below.
Guidelines for Getting Credit Card in UAE
Everyone applying for a credit card should keep in mind that the money they spend on my credit card is a form of loan that they must repay to the bank that issued the card to them according to their standards. If you are unable to pay the money, you may be penalized further amounts or face legal action. There are numerous accounts of persons who failed to pay the money and ended up in legal problems. Please do not apply for a credit card if you do not understand the policy of using one. The website below has instructions on how to use it securely.
Step 1: Save Up to AED 3000
A minimum of AED 3000 must be in a person's bank account when applying for this card. This AED 3000 will be used as a security deposit; it is not a cost for applying for the card; you will be reimbursed after 45 days. However, you are not permitted to use this money as a credit throughout the 45-day period.
This bank allows cardholders to credit up to 95% of their entire savings to their account. If you need to save AED 3000, for example, you can credit up to AED 2850. The larger your savings, the higher your credit limit will be.
Step 2: Invest in AI Awwal certificates
To obtain AI Awwal certificates, bring your passport, resident visa, and Emirates ID to this bank. These certificates serve as both a savings and an investment vehicle. As a savings, you can convert a minimum of AED 100 into these certificates.
Purchase AED 100 certificates to convert your AED 3000 savings into saving certificates. I recommend purchasing AED 100 certificates rather than a single AED 3000 certificate because this will allow you to apply for a credit card.
Step 3: Request Credit Card from Bank in UAE
Perhaps a sales officer will not engage with you for a mere AED 3000 investment, but you should try by taking a chance. Apply for a credit card by calling 0556286887. In my instance, a Filipino lady (whose name I am not permitted to reveal) assisted me in obtaining this card. Also, I believe you can get assistance in applying for this card.
Step 4: Wait for one or two weeks
After applying for the card, the standard delivery period is seven working days, although this can be extended owing to unforeseen circumstances. So, if you don't get it right away, be patient and wait another week, and during that time, develop a list of what you want to buy with this card.
Step 5: Swipe wisely/ make a purchase plan
After receiving your card, you can use it to make purchases at any automated teller machine. As previously stated, please make purchases with this card while staying within your credit limit. Don't go overboard so you can pay it back quickly. To avoid inconvenience, try to pay off your outstanding balance within the next month.
Reminder for UAE Credit Card
It is emphasized to all readers that if you are unable to comprehend the card's requirements, you should not apply for it. If you understand it, though, go ahead and acquire it and enjoy its allure. Manage your finances, swipe carefully, and save as much as possible.
Always be wary of card frauds or scams; avoid using a middleman and go straight to the bank to acquire your card.