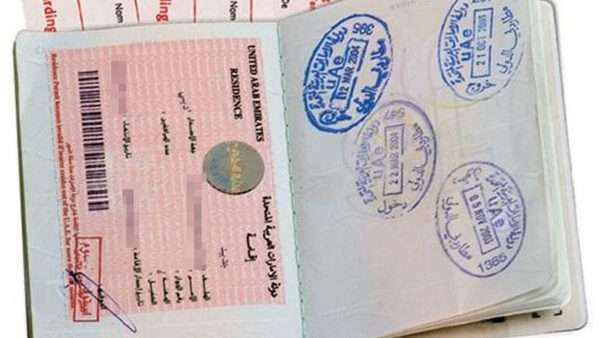 Learn about the main difference between Employment visa in Mainland & Free Zone in Dubai.
Despite its modest size, the UAE has grown from a limited trade station to one of the world's most respected and busiest commercial locations. UAE will become the first choice for investment because of its diverse, booming sectors, extensive travel and transit connections, stable political system, seamless money flow, low tax regime, business-friendly climate, and modest trade restrictions.
Many international investors want to create their firm in the country now that investment opportunities have increased. If you want to join the UAE's business community, among the most critical decisions, you'll have to make it wherever you want to set up shop.
There are Mainland and Free Zone locations accessible for setting up a business, both of which offer fantastic benefits. Our PMC Solutions FZCO team will help you decide which is ideal for you, depending on the extent of your business, visa qualification, management, and workspace.
What is the meaning of Dubai Mainland Company?
A Mainland Corporation is an onshore company permitted to conduct business in the UAE's local and international markets without limitation. The Department of Economic Development (DED) is the regulatory body in Dubai that authorizes registrations, grants licenses, and oversees corporate conformity.
To create a Mainland Company in Dubai, you must provide a UAE national or regional sponsor inside your firm, as per the company creation requirements. Typically, the local sponsor will own 51 percent of the preferred equity, with international investors owning the other 49 percent.
What is the definition of a Dubai Free Zone Company?
A free zone company is a corporation founded in a separate business jurisdiction in Dubai with its own body of rules. A free zone corporation can conduct business within and without the UAE.
A free zone is a self-contained property or location with tax systems, customs, and import/export regulations. Foreign investors have 100 percent ownership of their businesses in the free zone, but there is no need to assign some of their shares to others, as is required in mainland companies.
What is the Difference between Dubai Mainland Company vs Free Zone Company?
Free zone companies seek the attention of a local agent or broker to work in non-free zones, whereas mainland companies can work everywhere in the UAE.
A mainland company's employment visa is valid for two years, while free zone visas are suitable for three years.
Let's take a closer look at some more differences between Mainland and free zones:
Structure of Ownership:
International investors must own 49 percent of shares in a Mainland Company, with the remaining 51 percent going to a local sponsor. Still, a Free Zone Company gives foreign investors 100 percent ownership with no limits on operational processes.
Structure of Operation:
Mainland firms can conduct business in free zones, non-free zones, and even beyond the UAE (excluding banking and insurance). A Free Zone Company can solely operate within the free zone or outside of the UAE, but a Non-Free Zone Company needs local distributor or agent support to work in non-free zones.
Standards for the Workplace:
The Mainland Company setup requires a 200 sq. ft. office space rented for a year, while free zone enterprises do or don't require enormous premises, depending on their job needs.
Criteria for Visas:
Employee visas are not restricted for mainland companies, although two tickets are available for free zone businesses as part of the intelligent office package. The free zone corporation needs to lease out the actual workspace to achieve more visas.
Consent of the Administration Authorities:
The mainland company must obtain authorization from the DED, MOL, DM, and MOI, among other government departments in Dubai. Except if the company is doing specific things requiring clearance, the Free Zone Company does not seek confirmation from external authorities.
So, What is the Difference Between Dubai Mainland and Free Zone Visa?
You should opt for a free zone if you want complete responsibility and influence of your firm, or Mainland if you want to do business across the entire UAE without limits.
Please contact Dubai Free Zone visa consultants for more information on starting your own business in Dubai. Whether you pick the Mainland or a free zone, you will get different benefits from each and Dubai visa consultants can help you throughout the process.