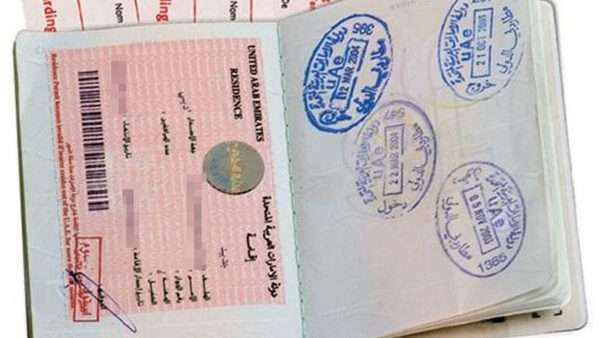 What is the best way to verify the status of your visa in the United Arab Emirates?
Do you know when your UAE visa expires? Let's face it, keeping track of the precise date can be difficult in the midst of a hectic schedule. You can either have your passport on you at all times to check your UAE visa status or learn additional ways to verify UAE visa validity on the move. So, use one of these online resources to check your dubai visa status online.
Online Verification of UAE Employment Visa Status
A visa is a vital document for ex-pats living in the United Arab Emirates. It is essential not only to confirm your validity as a resident, but also to lease an apartment or find a villa for rent in Dubai, apply for a dependent's visa, and many other things.
Fortunately, the UAE government has established an official webpage to assist you in obtaining visa-related services. You'll need your passport number to check the validity of your UAE resident visa through this option.
Here's how to check the status of your UAE residency visa online. If you're looking for a "Dubai visa check by passport number," this is the service to use.
Go to ICA Smart Services Portal  to access the portal.
Choose "Change Language" and then "English."

Select "Passport Information" from the drop-down menu.

Depending on your visa type, choose "Visa" or "Residency."

Fill in your passport number and expiration date.

Choose your country of origin from the dropdown menu.

Before you click on the search tab, make sure you've checked the captcha box.

The page will display all of your visa data, including the UAE visa expiry date, if the information you submitted is correct.
GDRFA Portal to Check Dubai Employment Visa
All UAE visa-related rules, applications, queries, and concerns are handled by the General Directorate of Residency and Foreigners Affairs (GDRFA). Only Duabi has its own website where you may check your visa status on the website.
Verification Website of GDRFA in Dubai
If you live in Dubai, here's how to use the GDRFA website to check your UAE visa status.
Go to GDRFA Visa Validity Website
Select "Residence Validity" as the service you require for your UAE visa inquiry from the drop-down menu.

Use the year of issue to find your residence file number. The resident file number can be found on the visa page of your passport.

Next, select your gender and enter your first name as it appears on your passport.

Enter your proper birthday in the dd-mm-yyyy format.

Click "Submit" after entering the Captcha code in the designated box.
If all of your information is correct, the validity of your visa will appear in green below your submission form. The information will include your name, date of birth, nationality, and gender, as well as the expiration date of your UAE visa.
Verifying GDRFA Dubai Employment Application
GDRFA Dubai has introduced an app for expats in the UAE to make visa-related affairs even easier. Simply download the GDRFA Dubai app if you don't want to utilize the website. Here's how to use it to check your visa's expiration date.
Open the app and go to the "Services" section.

Select "Residence Inquiry" under "Entry Permit / Residence Status."

Please fill in the following information: The visa code, first name, nationality, and date of birth are all required.

Double-check your information before clicking "Inquiry."
If your information is correct, the page will show a green tick with your visa information. These facts will include your full name, the expiration date of your UAE visa, the type of visa you have, and your visa number.
To check your visa status, you do not need to input login credentials.
You obviously need your passport information for each of these methods to check the validity of your UAE visa, but you don't always have it with you. It's a good idea to keep a scanned version of your passport in your phone or at the very least a photocopy in your wallet at all times. This way, you may check the validity of your UAE residence visa at any moment. Checking the status of a Dubai visit visa can be done in the same way.
That's all we have for you on how to check the status of your UAE visa. We hope you find the material to be beneficial. It is critical to renew your UAE visa before it expires. If you continue in the UAE after your visa has expired, you will be liable to the appropriate overstay fines. Those who want to leave the country but are unsure of the legal ramifications should check on the status of their travel ban.
To check the validity of a UAE tourist visa, use the same steps outlined above. It will assist you in keeping track if you need to renew or extend your tourist visa in Dubai or the UAE in general in order to avoid overstay fees.