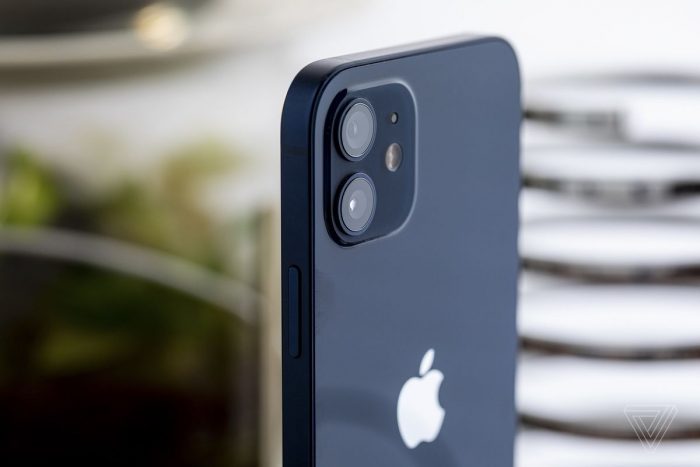 Most people only engage with a limited area of the internet on a daily basis. This is referred to as the surface web. It may be accessed using a standard browser. Many people are unaware that the internet extends beyond the surface web to encompass the dark and deep webs.
The dark web, as the name implies, is a hotbed of unlawful activities. However, there are many valuable websites on the black web as well. Websites that promote anonymous file sharing and top-secret journalism are examples of this. In contrast, the deep web comprises all online pages that are not indexed by search engines. You can only access them if you have the correct URL or login credentials.
How to reach the dark web is a frequently asked question among internet users. We've previously discussed using a computer to visit the dark web. This post will explain how to safely and securely browse the dark web while on the move — that is, on your IOS devices.
How to Access the Dark Web on iOS?
There is no official way to access the dark web on iOS, as Apple does not allow browsers that can access it in their App Store. However, there are a few workaround methods that can be used to access the dark web on iOS devices.
One popular method is to use a VPN service that supports the Tor network. This will allow you to route your traffic through the Tor network, which will give you access to the dark web.
Another popular method is to use the open–source Orbot app, which can be downloaded from the Google Play Store. Once installed, you can use Orbot to connect to the Tor network and access the dark web.
Remove Notification: New iOS Update is Now Available
---
Complete Video on How to Visit Dark Web on iOS (iPhone/iPad)
A Quick Guide To Staying Safe On The Dark Web
We've listed more comprehensive security guidelines in a subsequent section, but you'll need to be prepared before venturing into the dark web with your mobile device. Many dark web locations serve as a playground for hackers and fraudsters, and they may include malware-injecting pages or links.
Before going dark, you should take the following fundamental privacy and cybersecurity precautions:
Get a subscription to a VPN that focuses on security, such as NordVPN.

Purchase an excellent real-time antivirus scanner, such as Norton 360.

Configure your iOS device's security and privacy settings.
We'll go into further security measures after the following part, but if you're new to the dark web and haven't used it before, we highly advise you to read our guide to using it first.
How To Make File Backlinks On Mac OS Finder?
How to find active Onion websites on Dark Web?
\There is no sure way to find active Onion websites on the dark web, as the content on the dark web is constantly changing. However, there are a few methods that could be used to locate active Onion websites, such as using a search engine designed for the dark web, or by visiting forums and social media platforms that are popular among dark web users.
List of Top Onion Websites on Dark Web
1.TheHiddenWiki
2.Tor Onion Routing Project
3. OnionList
4. Hidden Wiki Mirror
5. Welcome to The HiddenWiki
6. The Original Hidden Wiki (The Hidden Wiki)
7. TorHiddenwiki.com
8. Deep Web Links
9. Fresh Onions
10. Onion directory
11. Torch – Tor Search Engine
12. Not Evil
13. Ahmia
14. onionurls.com
15. Darkness Rises
16. Anonet Webdirectory
17. kickedvisor-onion-directory
18. BlueOnion
19. Temple of Tor
20. The Hidden Wiki .onion URL – TorHiddenWiki.com
How To Share Location From Macbook Instead Of iPhone
How To Use The Dark Web On An iPhone In Steps
Accessing the dark web on an iPhone is a bit more difficult than on an Android device. This is due to the fact that there is currently no official Tor browser app for iOS. As a consequence, you'll have to depend on alternative browsers that support Tor network connections. Here's how it's done:
The first and most critical step, once again, is to download and install a VPN on your iPhone. NordVPN works just as well on an iPhone, and we have no reservations about recommending it for dark web access.

Download a dark web browser for your iPhone from the App Store. We've discovered that the Onion Browser works best on iOS.

Launch the Onion Browser software and choose the green "Connect to Tor" option. If you reside in a country where the Tor browser is prohibited, you may also set up bridges.

After that, the Onion browser will connect to the Tor network. This may take a few minutes.

You can visit some of the top dark web websites, such as ProPublica, from the Onion browser homepage. You may, of course, browse to any other Onion website of your choosing.
How to Fix Purple Lines On MacBook Screen?
How to access the dark web on iPad?
]The dark web cannot be accessed using a standard web browser such as Safari or Chrome.
To access the dark web, you need to download a specialised browser such as the Tor Browser. The Tor Browser is a free and open–source web browser that enables anonymous communication.
It routes internet traffic through a worldwide network of volunteer servers to conceal a user's location and usage from anyone conducting network surveillance or traffic analysis. Once you have downloaded and installed the Tor Browser, you can access the dark web by entering dark web addresses into the browser's URL bar.
Dark web addresses typically end with ".onion" and can only be accessed using the Tor Browser.
Some popular dark web websites include The Silk Road (a marketplace for illegal goods and services), The Hidden Wiki (a directory of dark web websites), and WikiLeaks (a website that publishes leaked documents).
How to Download Tor Browser on iOS?
To download Tor Browser on iOS, go to the App Store and search for "Tor Browser". Select the official Tor Browser app from the search results and tap "GET" to install it.