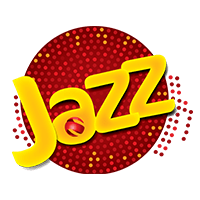 Are worried about remembering Jazz codes to check mobile data? This is your guide to free codes that can help you find everything there is to know about Jazz codes with the Jazz number code series.
With these jazz codes you can easily subscribe to any package of your choice. The best part about these numbers is that they are for almost everyone who has Jazz SIM available.
Users don't have to struggle to find the right Jazz number code series because Jazz remaining data codes are available in this list.
See the complete list of Jazz remaining Data MB Check Codes to know about your remaining free Data according to your package.
The table offers each and every code you would need to subscribe to each jazz mobile data package.
Check code in below table. You can search you relevant information by table search option and web browser search option as well.
Jazz is one of the best operators in Pakistan and offers high quality mobile data package. it has both 3G and 4G services available and it launching 5G on trial bases.
Jazz has introduced more than 40 Monthly, Weekly and daily Data packages for its customers.
People are often looking for Jazz mobile data and call packages codes to subscribe to them online we are providing such all details, to help those customers and visitors.
Complete Jazz free MB Mobile Data Codes List
| | |
| --- | --- |
| Jazz Offer/ Package Name | Jazz Free MB Check Codes |
| Jazz Work From Home | *117*14*2# |
| Monthly Super Duper | *706*2# |
| Monthly Super Duper Plus | *707*2# |
| Weekly Super Duper | *770*2# |
| Weekly YouTube | *570*2# |
| Weekly Anniversary | *505*2# |
| Monthly Browser | *117*77*2# |
| Monthly Hybrid Bundle | *430*2# |
| Monthly Mega | *117*31*2# |
| Monthly Mega Plus | *117*30*2# |
| Monthly Supreme | *117*32*2# |
| Daily Social | *114*2# |
| Weekly All Network | *700*2# |
| Weekly Sms Whatsapp Bundle | *101*2*07# |
| Weekly Hybrid | *407*2# |
| Weekly Mega | *159*2# |
| Weekly Mega Plus | *453*2# |
| Weekly Premium | *117*47*2# |
| Weekly Make Your Own Bundle | *303*7# |
| Monthly Make Your Own Bundle | *303*30# |
| Weekly Social | *660*2# |
| Weekly Streamer | *117*7*2# |
| Daily Super | *212*2# |
| Jazz Super Duper Card | *601*2# |
| Gujranwala Super Night | *775*2# |
| Weekly Plus | *157*2# |
| Sheikhupura Super Night | *577*2# |
| Super Shahdadkot Monthly | *873*2# |
| Super Plus | *558*2# |
| Daily Whatsapp Offer | *311*2# |
| Daily Data Bundle Peak Off Peak | *117*4*2# |
| Daily Browser | *117*11*2# |
| Daily Karachi Offer | *400*2# |
| Sahiwal Super Night Offer | *577*2# |
| Daily Sms Whatsapp Bundle | *334# |
| Mandi Bahauddin Offer | *565*2# |
| Daily Social Recursive | *455*2# |
| Sargodha Weekly Offer | *627*2# |
| Dg Khan Monthly Offer | *705*2# |
| Haftawaar All Rounder Offer | *747*2# |
| Sindh Super Night Offer | *773*2# |
| Multan Offer Free Facebook Whatsapp | *499*2# |
| Daily Day Bundle | *340*2# |
| Free Whatsapp | *225*2# |
| Kpk Offer | *522*2# |
| Nowshera Data Offer | *598*2# |
| Sindh Daily Offer | *522*2# |
| Karachi Haftawar Data Offer | *545*2# |
| Chiniot Weekly Hybrid Offer | *664*2# |
| Apna Shehr Haftawar Offer | *406*2# |