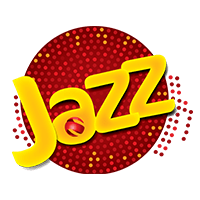 Jazz offer a great lifetime package for its customers. Now people can easily find jazz lifetime packages and subscribe to them for the whole life of their SIM Card,
The best part about this lifetime package is that it offers Daily, Weekly & monthly packages for all users. If you have just started using Jazz and are not sure which package to subscribe to then Jazz lifetime package should be on top of your list.
Jazz Lifetime Packages – All You Need to Know
Package Name
On-net Minutes Rate
Off-net Minutes Rate
SMS Rates
FNF Call Rates
Internet Rates
 
Jazz Budget Offer
Rs 2.4/minute
Rs 2.4/minute
Rs 2.03/ SMS (inclusive of tax)
0.6 Rs/ minute
3.59 Rs/ MB
 
Jazz Champion
Rs 1.20/30 sec
1.20/30 sec
Rs 1.80/SMS
Rs 3.60/MB
 
Jazz Easy
Rs 2.65/Min
Rs 2.65/min
Rs 2.05/SMS
Rs 3.60/MB
 
You can talk to all your friends and family members per minute for as low as 2.4PKR. The Jazz Mobilink package is available countrywide and offers services to over 59 million customers. It is one of the fastest growing service in Pakistan and has a wide array of network spread across Pakistan.
It is a part of the Pakistan Mobile Communications Limited (PMCL), a mobile operator in Pakistan providing a range of prepaid and postpaid voice and data telecommunication services to both individual and corporate subscribers.
Jazz lifetime package offers a unique offer. Now users can have a set package rate for all their friends and family numbers. They can SMS for 1.80 per SMS and call for 1.40 for 30 seconds with Jazz Champion package. In short, the Jazz Lifetime package is a part of the three package including Jazz Champions, jazz budget offer and Jazz Easy. Their all packages include daily, weekly and monthly internet packages prepaid and postpaid.
Jazz Budget Offer package is made for those who like to stay on a budget.
Jazz Champion package is for people who want quick calls and SMS to their known ones.
Jazz Easy package offers stable connectivity with everyone. Its rates are in the middle of the other two packages.
Jazz has many decent packages for its customers on Mobilink as well as warid. Jazz has a decent internet speed to facilitate its users. You can check all jazz lifetime packages on our website.