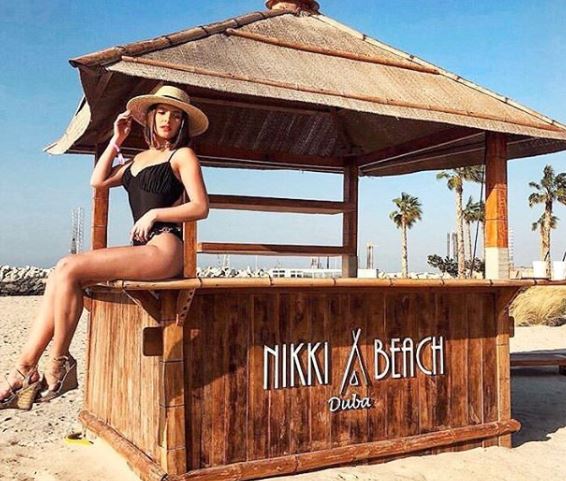 Nikki Beach Resort & Spa Dubai is located on the waterfront of Pearl Jumeira. It is an elite-struture that allows guests to enjoy blue waters of the Arabian Gulf and get a stunning panoramic view of the ocean from every corner of the island.
Nikki Beach Dubai 5-Star Resort
Since Nikki Beach Dubai is a five star hotel with beachfront, it offers spectacular view of the ocean and provides a glimpse of the stupendous lifestyle of Dubai. The resort is well-equipped with awe-inspiring Dubai skyline, novel in-room features, and a customer-specific entertainment with mood light system and particularly oversized bathrooms.
Offers Private Pools and Decks
The nikki beach resort also includes accommodation having private pools and decks. The purpose of the resort is to bring refined cuisines with four restaurants and lounges, and an area to relax with fitness experiences at Nikki Spa and Tone Gym so that guests can feel fresh and cozy.
Dubai Shopping Malls Within Reach
The best part about Dubai Nikki Beach resort is that all shopping malls in pearl jumeirah are within reach. Accessing Dubai's spectacular shopping malls and tourist attractions are also around 10km to 15km drive from the shopping mall. Moreover, the Dubai airport is around 7km from the Nikki beach resort – making everything just a few minutes away.
Nikki Beach Dubai Villas: Stunning Rooms & Suites
Dubai Nikki beach resort is famous for its stunning features including 117 rooms and suites. It also comes with 15 private pool villas, 63 lifestyle residence units, and much more that is awaiting the discerning world of travelers.
Nightlife of Dubai Nikki Beach
The Nikki beach dubai resort also brings the concept of music and dining both at the same time. You get entertainment fasion and films all in one place. The concept of club is a new one and usually scene as a part of the Dubai's colorful nightlife.
Every area of the property is designed to immerse guests in a cool and glamorous lifestyle experience, blending contemporary design and refined cuisine, with bespoke and attentive service.
Nikki Beach Dubai Price
The price of Nikki beach resort is around AED300 per person for a single bed with 1 softdrink and towel on weekends (Friday and Saturday) or AED150 on weekdays. These are the beds near the beach and not the pool. For the beds near the pool that can accommodate 6 people, it will be AED1,500 minimum spend.