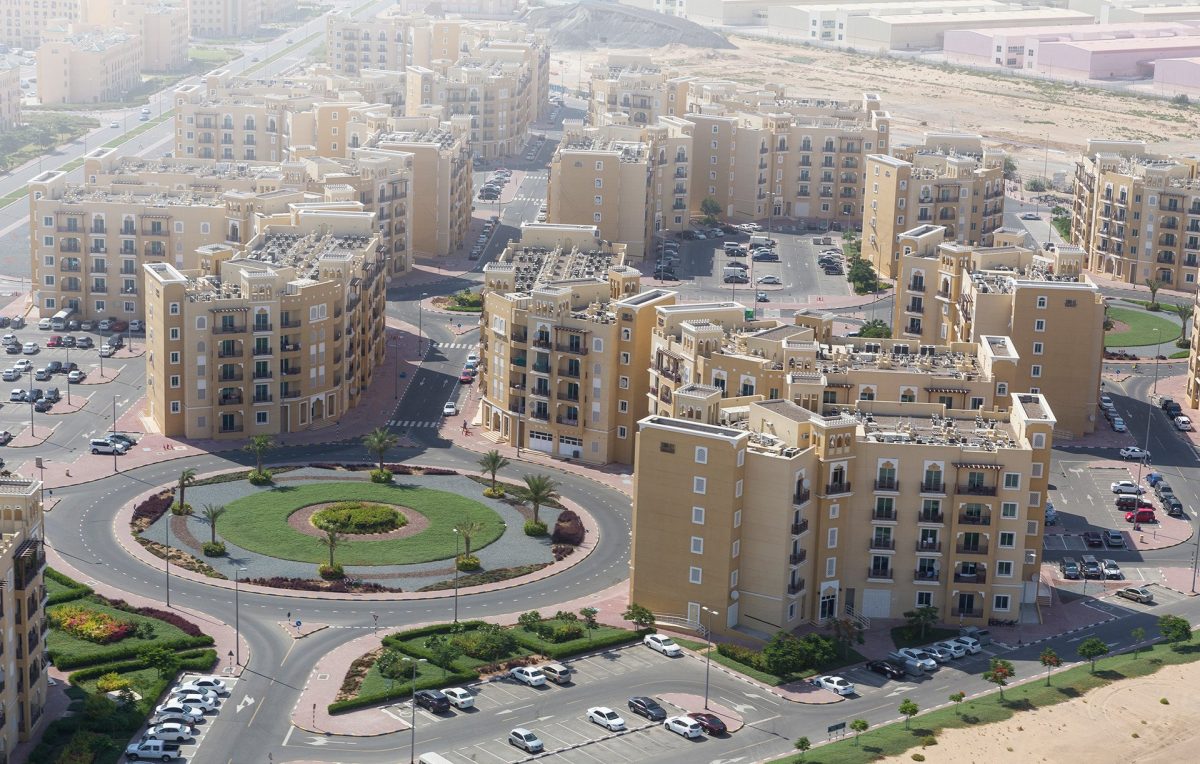 International city Dubai is emerging as one of the most prominent and reasonable living solutions in the Emirates of Dubai. Located in the heart of the emirates, this society has grabbed the attention of buyers and renters for it's residential, commercial, and tourism advancement. 
The amazing housing area is packed with all the facilities making it a top-notch choice for both buyers and renters. And as per the Dubai market report, it is the 5th most famous place for tourists and visitors to buy or rent.  
Dubai International City Location & MAP
This Al-Nakheel group's project is situated in the Al Warsan area of Dubai. It is located between the 5th and 6th interchange of the well-known Mohammed bin Zayed road. The neighboring societies like Academic city Dubai, Silicone oasis, and Al Warqa are popular spots and make the International city even more distinct. Other specifications of the locations are:
25 minutes drive from Dubai International Airport. 

8 minutes drive from Dubai fruit and vegetable market.
Dubai International City Map
Dubai International City Pricing
International city Dubai has the most impressive apartments with an affordable price tag. The housing society embraces studios, 1-bed, and 2-bed apartments in a very reasonable range for both buyers and renters. The residential community contains around 10 building clusters that are named after countries of the world. The ample famous clusters being Spain, England, and Greece. Here you can buy apartments in a range of about 2M to 9M according to the no. of bedrooms, locality, and other facilities. Here is a quick list of apartments with their average price ranges.
Studio apartment -> 250,000 AED 

1-bed apartment -> 350,000 AED

2-bed apartment -> 650,000 AED

3 bed apartment -> 900,000 AED
Besides buying, the property is also a great option for people who want to rent a peaceful yet communal residency. The rents of apartments are as follows.
Studio apartment -> 23,000 AED 

1 bed apartment -> 33,000 AED

2 bed apartment -> 50,000 AED

3 bed apartment -> 70,000 AED 
Dubai International City Amenities
The International city is home to a large number of spacious apartments that are perfect for residing purposes. You will find all kinds of marts, supermarkets, electronic markets, restaurants, cafes, gyms, pools, and malls in the area. 
The specialty of International City lies in the stunning and dramatically designed Dragon mart that occupies around 1.2 kilometers of area. Dragon mart 1 and 2 are the most prominent tourist attractions in the International city. The mart is named as such because it is the largest Chinese trading market in the Emirates. 
Besides malls and supermarkets, there are a number of schools in the International city like the fly high nursery school, the International school of arts and science. 
You will also find the best healthcare places in this area for your medical needs. The most famous Aster clinic, Amber clinic, and Apple clinics have various branches spread throughout the clusters. 
Other indulgences included in Dubai International City
Golf courses 

Polo clubs

Dubai desert equestrian club.

Ras Al-Khor wildlife sanctuary

Beauty salons

Paris children park