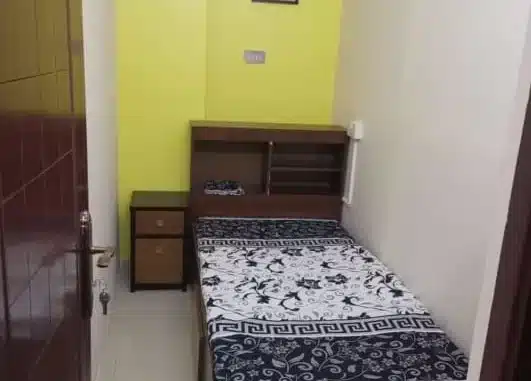 If you're planning a visit to Dubai and seeking budget-friendly yet comfortable accommodations, the city offers a range of excellent options for short-term stays. These top room partition spaces cater to travelers, providing an affordable way to experience Dubai's vibrant culture and attractions. Not only are they wallet-friendly, but they also offer convenience, essential amenities, and strategic locations. Here's a closer look at why these options are some of the best choices for your stay:
1. Pharaoh Inn in Deira
Located in the heart of Deira, Pharaoh Inn is a standout choice for travelers looking for partitioned rooms. Its central position allows guests to easily explore the historic district, visit traditional markets, and discover Dubai's rich heritage.
2. Pharos Inn in Al Barsha
Pharos Inn, nestled in the Al Barsha area, offers budget-friendly partitioned accommodations. The proximity to the Mall of the Emirates means guests have easy access to world-class shopping and entertainment.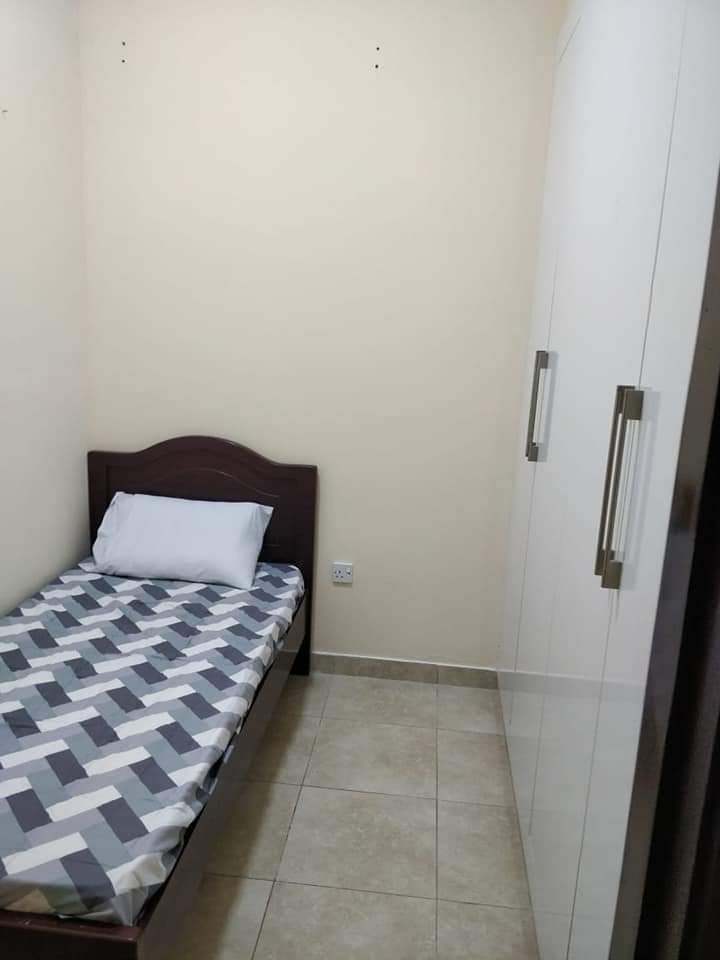 3. Cloud9
Cloud9's partitioned spaces provide a cozy retreat for travelers. Situated strategically, guests can swiftly connect to major attractions and immerse themselves in Dubai's dynamic atmosphere.
4. Wael Homes Dubai
Wael Homes Dubai focuses on delivering comfortable partitioned rooms tailored to short-term guests. Its commitment to creating a welcoming environment ensures a pleasant stay.
5. Gracy's Rental Bedspace Dubai
Solo travelers seeking economical beds and partitioned spaces will find Gracy's Rental Bedspace Dubai a welcoming haven. It offers a cost-effective solution for a good night's rest.
6. Manazel Vacations Partition Room Dubai
Manazel Vacations stands out for its specialization in providing partitioned accommodations for short-term visitors. Experience Dubai while staying in a well-equipped and affordable space.
7. Bedpackers Lounge Dubai
With a budget-friendly approach, Bedpackers Lounge fosters a communal atmosphere among guests. Its partitioned spaces are ideal for travelers who value interaction and affordability.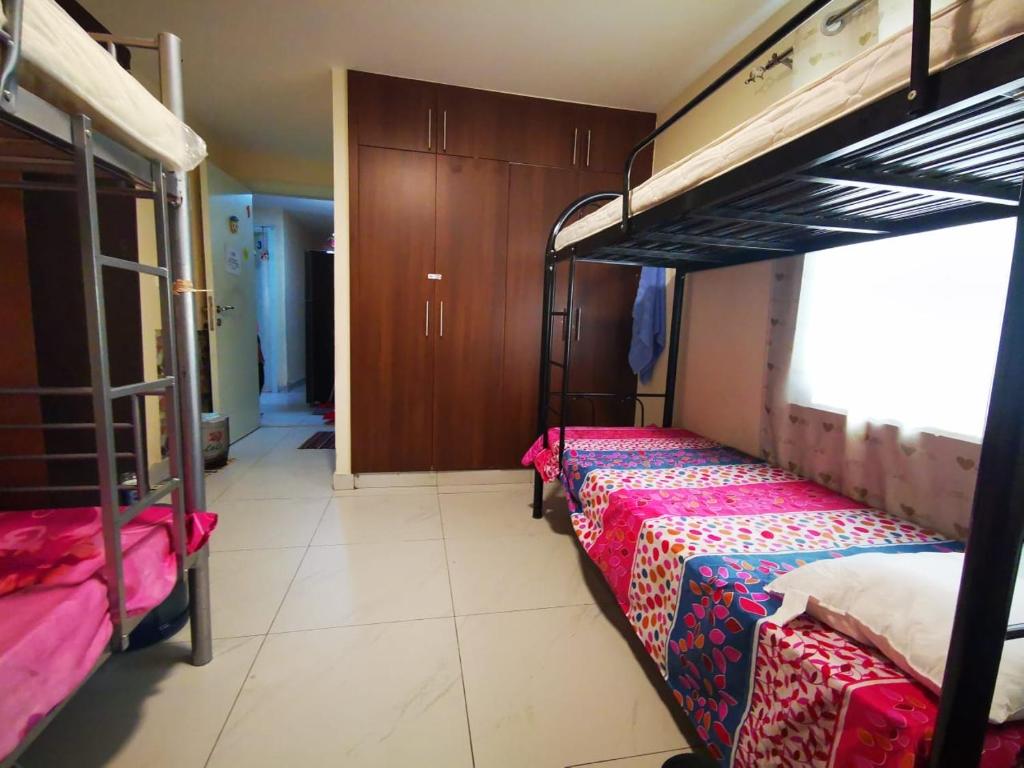 8. Youth Hostel Dubai
Geared toward young travelers on a budget, Youth Hostel Dubai offers partitioned rooms in a socially engaging environment. The proximity to public transportation ensures easy exploration.
9. Happy Home JBR
Happy Home JBR offers pocket-friendly partitioned spaces near the iconic Jumeirah Beach Residence. Enjoy both relaxation and exploration without straining your budget.
10. Expo Stay Dubai
For those attending events at the Dubai Expo, Expo Stay Dubai provides affordable partitioned accommodations. It's a practical choice for event-goers seeking convenience.
11. Florida Beach Hostel Dubai
Florida Beach Hostel offers partitioned rooms near Dubai's captivating beaches. Experience the city's cultural treasures while enjoying affordable lodging.
12. Haidy Hostel Dubai
Haidy Hostel Dubai ensures affordability without compromising on comfort. Its well-located partitioned spaces grant easy access to Dubai's attractions.
Why These Are Great:
Diverse Accommodation: These spaces offer a variety of short-term rental options, including hostels, lofts, and partitioned rooms, catering to different traveler preferences.
Budget-Friendly: All options listed are available for under 70 AED per night, making them perfect for travelers seeking affordability without sacrificing comfort.
Flexible Rental Periods: Whether you're staying for a day, a week, or a month, these accommodations offer daily, weekly, and monthly rental options to suit your needs.
Essential Amenities: These spaces provide all the essentials you need during your stay, ensuring a comfortable experience without unnecessary expenses.
Proximity to Transportation: Conveniently located near metro stations and bus stops, these accommodations offer easy access to Dubai's well-connected public transportation system, enabling you to explore the city with ease.
Cheap Price for Short-Term Partition Rooms & Lofts in Dubai
The cost of short-term partition rooms in Dubai can fluctuate based on the prevailing seasons and demand trends. When demand is high, particularly during peak tourist seasons, the prices for these rooms may rise to around 80 dirhams per night. Conversely, during periods of lower demand, the prices can decrease to approximately 50 dirhams per night. This flexible pricing approach allows travelers to find accommodations that align with their budget and preferences.
Male vs Female Partition Rooms in Dubai
The properties I have listed above are for both males and females. They are quiet at night and there is no alcohol allowed. Almost all of these partitions have reception available most of the time. So safety issues are not usually a problem in these partitions. You can also check their reviews online before you book them directly.
How to Find the Best Loft or Small Room partition Space?
Check the reviews of these hostels and partition rooms online on Booking, Agoda, and Google Maps to make sure that they will fit your needs. I have personally checked them and stayed in some of them so I can say they are great for singles or couples alike.
Booking Platforms for Bedspace, Lofts, and Partition Rooms
To facilitate the booking process, these partition rooms are conveniently available on popular online platforms. Travelers can secure their stays through trusted booking platforms such as Booking.com, Agoda, and even Airbnb. These platforms offer a user-friendly experience, allowing guests to explore available options, compare prices, read reviews, and make informed decisions before confirming their bookings.
Whether you're planning a visit during the bustling tourist seasons or seeking a more budget-friendly option during quieter periods, the adaptable pricing of short-term partition rooms in Dubai ensures that you can find accommodations that suit your needs and provide a comfortable stay in this dynamic city.
In conclusion, when it comes to short-term stays in Dubai, these room partition spaces tick all the right boxes: affordability, convenience, essential amenities, and strategic locations. Whether you're a solo traveler, a budget-conscious explorer, or someone attending an event, these options ensure a pleasant and memorable stay in this dynamic city.