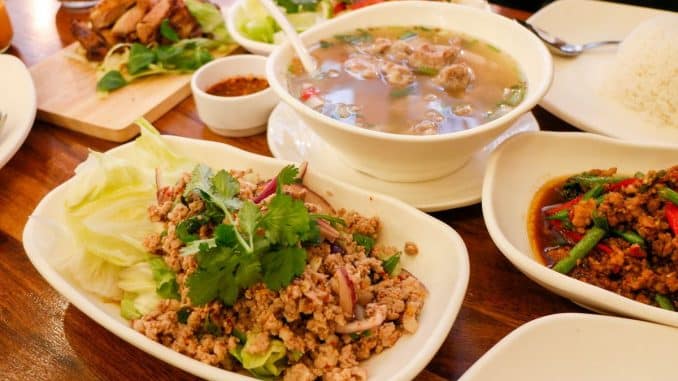 Affordable Dining Options for Singles in Deira: Savoring Pakistani and Indian Cuisine
Deira, a vibrant district in Dubai, is known for its diverse culinary scene. For solo diners on a budget, there are several restaurants that offer delicious Pakistani and Indian dishes without breaking the bank. Whether you're craving traditional flavors or seeking a quick bite, here's a comprehensive guide to the cheapest restaurants in Deira where you can relish authentic cuisine.
1. Pak Azam Restaurant: Affordable Pakistani and Indian Delights
If you're in search of budget-friendly dining that doesn't compromise on taste, Pak Azam Restaurant is an excellent choice. This eatery specializes in Pakistani and Indian foods, offering a menu that caters to both flavor enthusiasts and budget-conscious individuals.
2. White Falcon Restaurant: Pakistani and Indian Flavors on a Budget
Managed by Pakistani staff, White Falcon Restaurant is a go-to spot for those looking to enjoy Pakistani and Indian cuisine without straining their wallets. With an emphasis on affordability, this restaurant ensures that you savor the flavors of the subcontinent without overspending.
3. Port Saeed Restaurant: A Culinary Haven for Pakistani and Indian Fare
Port Saeed Restaurant is a haven for solo diners seeking economical yet scrumptious Pakistani and Indian dishes. The restaurant's commitment to providing affordable options makes it a popular choice among budget-conscious residents and visitors.
4. Almas Star Restaurant: Where Affordability Meets Authenticity
For a true taste of Pakistani and Indian flavors, Almas Star Restaurant offers a range of budget-friendly options. Not only does it cater to the culinary preferences of its patrons, but it also provides a Mess service that aligns with affordable dining needs.
5. Tayeb Kitchen Restaurant: More Than Just Affordable Dining
Tayeb Kitchen Restaurant goes beyond being a cost-effective dining establishment. While it offers wallet-friendly Pakistani and Indian cuisine, it also extends its services to catering, home delivery, and even a bakery, ensuring that you can enjoy these flavors at your convenience.
6. Food Party Restaurant: Affordable Feasting with a Twist
If you're on the hunt for pocket-friendly Pakistani and Indian foods, Food Party Restaurant stands out. Beyond its affordability, it boasts the distinction of offering the cheapest shawarma platter in Dubai, making it a hotspot for those who crave variety at a reasonable cost.
7. Food Path Restaurant: Following the Path of Affordability
Food Path Restaurant lives up to its name by providing a budget-friendly journey through Pakistani and Indian cuisines. Much like its counterpart, it offers the most affordable shawarma platter in Dubai, ensuring that even quick bites are light on the wallet.
8. Fresh Burger Restaurant: Where Burgers Meet Affordability
For solo diners who have a hankering for burgers, Fresh Burger Restaurant offers a cheap yet satisfying solution. With its array of affordable burger options, it caters to those seeking a quick and budget-friendly meal.
What is the Average Price of Food in these Deira Restaurants?
The average price of food in these restaurants can range somewhere from 8 dirhams to 15 dirhams. That is the most you will have to pay for a full meal for a single person. On top of that you can pay 3 dirhams for a can, 1 dirham for a Karak tea, and 2 dirhams for a glass of Lassi.
That is a wholesome meal in just 18 dirhams! This is not available anywhere else in Deira, Dubai.
What Can You Eat in These Restaurants?
You can eat Pakistani, Indian, and desi food in all these restaurants. They are clean and they offer budget-friendly meal for singles who are living in Deira.
On an average, you can get two good meals every day for under 20 dirhams. This would mean you will be spending close to 500 dirhams on full two courses per day if you don't have access to kitchen or don't want to cook your own food. These restaurants will take care of all your food needs for you and you won't have to buy anything except water bottles from local markets. Isn't that a steal?
Satisfy Your Taste Buds on a Budget with these Cheap Restaurants in Deira!
Exploring the culinary delights of Deira doesn't have to strain your budget. These restaurants provide a delightful array of affordable Pakistani and Indian dishes, making them ideal for solo travelers and individuals looking for budget-conscious dining options. From traditional flavors to quick bites, Deira's diverse and cost-effective dining scene ensures that you can savor authentic cuisine without overspending.