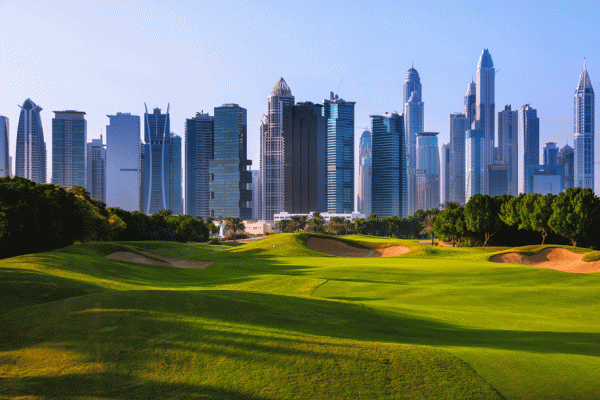 In the scorching summer months, residents and visitors alike may cool down in one of Sharjah's many swimming pools. There are many locations in the city with beautiful swimming pools, sports centers and health clubs to hotels and resorts that are excellent for a refreshing plunge.
Whether you're looking to get some exercise or simply relax, we've compiled a list of the greatest swimming pools in Sharjah's health clubs, hotels, and resorts.
---
Best Swimming Pools At Health Clubs In Sharjah
There are several gyms, fitness centers, and sports centers in Sharjah. Let's take a look at the ones that have spectacular pools.
---
Venue3 Health Club
Venue3 is a well-liked health club in Sharjah, known for its extensive workout amenities and one of the city's largest climate-controlled swimming pools. The club also offers swimming lessons for both children and adults.
At the Venue3 Health Club, you may take swimming lessons from qualified instructors or simply swim laps to improve your health and well-being.
The swimming lessons start at the age of four, and kids may learn the different strokes (freestyle, backstroke, and breaststroke) in the water. There are also women-only swimming lessons.
Ten courses will range from AED 750.

Aliya Tower, Across from Sahara Centre, Al Nahda

Hours are as follows: 6:00 a.m. – 10:30 a.m. and 3:00 p.m. – 11:00 p.m.
---
Sharjah Wanderers Sports Club
The Sharjah Wanderers Sports Club is a well-known facility in the emirate, catering to sports fans with a variety of services. Club members and anyone in the Sharjah area who are interested in learning to swim may enroll in a swimming program. Members may also take swimming lessons taught by ASA Level 1 and 2 and NPLQ-certified instructors.
Location: Halwan Suburb Samman

Hours are as follows: Sunday – Wednesday, 8:00 am – 10:00 pm | Thursday – Saturday, 8:00 am – 12:00 am
---
Sarh Al Emarat Health And Fitness Club
The indoor swimming pool at the Sarh El Emarat Health and Fitness Club in Sharjah is another fantastic place to cool down in the scorching sun. After a strenuous exercise, a dip in this large 18.5-meter pool will do wonders for soothing sore muscles.
The pool opens at 6:00 AM every Monday and Wednesday, which is perfect for those early birds. In addition, a kid-friendly pool is staffed by trained lifeguards for younger guests to enjoy.
Here is List of Top Schools in Al Quoz in Dubai
The poolside café serves a variety of nutritious meals, drinks, and tasty bites. Menu items include water, salads, juices, and other sandwich and juice combinations.
Those interested in learning more about the women-only timetable may get in touch with the administration. Expertly taught swimming programs for kids and adults at affordable prices.
Location: Room HC, Sarh Al Emarat Tower, Buhaira Corniche
Timings:
Hours: 2:00 PM – 10:30 PM (Mixed) Saturday – Thursday

Every Wednesday from 2:00 PM to 10:30 PM (Ladies Only)

Six o'clock in the morning to eight o'clock a.m., Mondays and Wednesdays (Varying)

Time: 3:00 p.m. – 10:30 p.m. (Mixed) on Fridays
European Sports Club
Anyone interested in physical fitness will enjoy their time at European Sports Club. At the European Sports Club in Sharjah, they have access to a variety of exercise equipment and may also relax with a dip in a large indoor pool. You need to join the club to use the pool, locker rooms, and showers.
List of Top Schools Near Al Nahda in Dubai
Membership is AED 250/month, AED 650/3 months, AED 1,000/6 months, and AED 1500/12 months.

Address: Al Qasba, Palm Tower 3, HC Floor

Hours: Sunday – Thursday, 6:00 AM – 12:00 AM; Friday, 4:00 PM – 10:00 PM




---
Al Aqeeq Ladies Sports Centre
The Al Aqeeq Ladies Sports Centre is the only place of its type in the area, and it has several fitness and diet options specifically designed for female clients. A separate pool is available for the use of female guests and little children. To those interested in learning to swim, qualified female swim teachers are available.
Trade Mark Registration In UAE: Complete Guide
Cost of swimming lessons:
AED 300 for 8 sessions (kids)

AED 450 for 12 sessions (kids)

AED 500 for 8 sessions (ladies)

Place: Al MajazAl Majaz 2 (HC floor, Ali Moosa Tower), Jamal Abdul Naser Street

When: Saturdays, Mondays, and Wednesdays for swimming lessons Lessons for children and women are held from 6:00 to 7:00 p.m., while classes for all ages are held from 6:00 to 7:00 p.m.
List of Ladies only swimming pool Sharjah
---
1. Sharjah Ladies Club:
Cost: AED 250 for 4 months
Timings: 8:00 am to 9:00 pm
2. Al Buhaira Corniche Ladies Swimming Pool:
Cost: AED 250 for 4 months
Timings: 8:00 am to 9:00 pm
3. Al Noor International School Swimming Pool:
Cost: AED 150 per month
Timings: 7:00 am to 8:30 pm
4. Al Majaz Park:
Cost: AED 80 per month
Timings: 8:00 am to 9:00 pm
5. Al Khan Beach Ladies Spa and Swimming Pool:
Cost: AED 250 for 4 months
Timings: 8:00 am to 10:00 pm
---
Learn all about Best Swimming Pools in Sharjah
Sharjah is a vibrant city in the United Arab Emirates that hosts a variety of tourist attractions, including numerous ladies only swimming pools. These pools provide a safe and secure environment for women to enjoy the many benefits of swimming.
The Al Majaz Ladies Sports & Swimming Pool is one of the most popular swimming pools for women in Sharjah. Located in the Al Majaz Waterside area, the pool is equipped with two 25-meter pools and two 10-meter pools. The facility also offers a full range of aquatic activities for women, including water aerobics, aqua fitness, and swimming lessons.
The Sharjah Ladies Swimming Pool is another top choice for women who want to take a plunge in Sharjah. The pool is located in the Al Majaz area and offers a wide range of activities for ladies, including swimming lessons, water aerobics, and aqua fitness. The facility also features a 25-meter pool, a 10-meter pool, and a 50-meter Olympic-size pool.