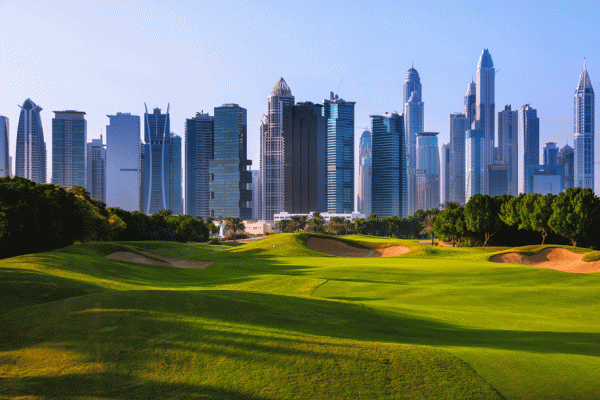 Discover the list of best tattoo parlors in Dubai for high–quality and unique designs. Get inked in the most professional and hygienic environment with experienced and skilled tattoo artists.
The inspiration for a tattoo often comes from something permanent that the wearer wants to remember or memorialize. Many people consider it the pinnacle of artistic freedom. Skilled tattoo artists may bring them to life on your flesh. But where in the emirate can one locate a real tattoo parlor? Get inked up at one of Dubai's tattoo parlors. You can read the tattoo rules for tourists in Dubai. 
Best Places to Get a Tattoo In Dubai
---
In Dubai, you may only get a tattoo from a qualified professional. All medical and beauty spas are included in this category. Here are some of the top locations to get inked in Dubai.
Dubai Hills Tattoo Parlor
At Dubai Hills Tattoo, you'll find both domestic and foreign tattoo artists. They are up-to-date on worldwide fashion trends and promote internationally renowned tattoo artists.
Find the Best Dental Care Centers in Abu Dhabi
Tattoo costs are influenced by several variables, including the tattooist's level of expertise, the complexity of the design, the size of the tattoo, the speed with which it is completed, and the method used. Artists may set their rates per hour or per finished work.
We charge AED 600 per hour for our The City special at Dubai Hills Tattoo. It includes one revision to the design and one day of use of the venue. You may also invite a single visitor to join you during your session.
The Island package has an hourly rate of AED 1k. Two revisions to the design, use of the space for three days, and one additional guest are included.
The uniqueness of the service You can keep tabs on the rollout of the Villa package on their website. You may make reservations by sending an email to [email protected] or messaging them on Facebook.
Rituals Ink Studio Dubai
You can find some of the best tattoo artists in Dubai at Rituals Tattoo Studio. Aside from piercings and customized goods, the workshop also provides these services in Dubai.
List of Top Schools Near Al Nahda in Dubai
Black & Grey Watercolor, Realism, Portrait, Oriental Japanese, Neo-Traditional, Trash-Polka, Abstract, Script, Minimalist, Linework, and many more tattoo styles are all available at Ritual Ink Studio. They also provide consultations for personalized tattoo designs at an additional cost.
Le Inka Tattoos Dubai
Residents of JLT have easy access to world-class body art at Le Inka Tattoos. The greatest semi-permanent tattoos may be found at this webshop. The Genipa Americana fruit used to make the ink is completely non-toxic to human skin. These tattoos seem natural and stay for weeks due to the organic solution being absorbed in the skin's outermost layer.
Trade Mark Registration In UAE: Complete Guide
The natural ink set includes a 15ml ink bottle, six removable stainless-steel tips, and a black tattoo glove. In addition to individual stencils, you may also purchase sets that include stencils or have stencils made just for you. Price points for their wares vary from AED 3 to AED 185.
Location: HDS Business Centre, Cluster M, Jumeirah Lakes Towers
Jhaydie Tattoo High Voltage Parlor
Another highly regarded Dubai tattoo parlor, Jhaydia Tattoo High Voltage, is located in the trendy neighborhood of Al Muteena and is committed to helping you realize your full potential as an individual via the medium of body art.
Location: Al Muteena, Deira
---
How
much
does
tattoo
cost
in
Dubai
?
The cost of getting a tattoo in Dubai can vary depending on the size, complexity of the design, and the experience level of the artist. Generally, tattoos in Dubai start at around AED 500, with some artists charging up to AED 2,500 for a larger piece.
Is Dubai OK with tattoos?
In general, Dubai has a conservative culture and tattoos are not as accepted or common as they are in some other parts of the world. While tattoos are not illegal in Dubai, they are not openly accepted by society at large. It is important to be mindful of local customs and norms when visiting or living in Dubai, and to be respectful of the culture and traditions of the local people. If you have tattoos, you may want to keep them covered or concealed while in public to avoid offending anyone or drawing unwanted attention to yourself.
Is
$
1500
a
lot
for
a
tattoo
in
Dubai?
It really depends on the size of the tattoo and the complexity of the design. A small, simple tattoo may cost less, while a large, detailed one may cost more. In general, though, $1500 is a lot to pay for a tattoo in Dubai.
Is tattoo a problem for Dubai visa?
It is not generally a problem to have a tattoo when applying for a visa to visit Dubai. However, it is important to keep in mind that Dubai has a conservative culture and tattoos are not as accepted or common as they are in some other parts of the world. It is also important to note that some tattoos may be considered offensive or inappropriate in the local culture, and could potentially cause problems for the individual with local authorities. It is always a good idea to be respectful of local customs and norms when visiting or living in Dubai, and to be mindful of the potential cultural implications of having a tattoo. If you have any concerns about your tattoo and its potential impact on your visa application, it is best to consult with the visa issuing authority or the Embassy of the United Arab Emirates in your home country.