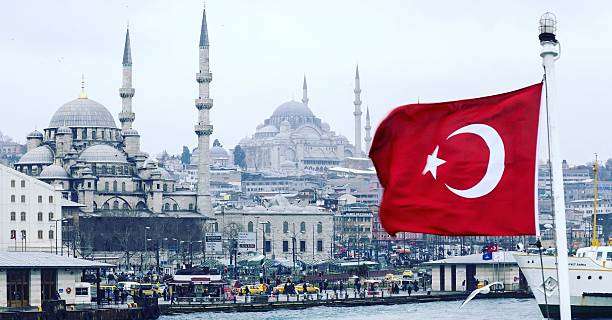 To visit Turkey, foreign travelers must get a visa or an e-Visa. It is critical for passengers to meet the Turkey e-Visa requirements in order to acquire a tourist e-Visa. Completing the online application form and paying the visa fee with a credit or debit card are both required.
A tourist visa to Turkey is not difficult to obtain. Citizens of countries with which Turkey has an e-visa agreement can apply for and get their visas online. Visit https://www.evisa.gov.tr/en/ for additional information about the Turkish e-visa. The e-visa is solely good for tourism and is not valid for work or study visas.
You can print or save the document supplied to your e-mail when your e-visa is issued and present it at the airport and border control.
The tourist e-visa is essentially the same as a visa given at passport control, however Turkey requires travelers to get an e-visa online in order to simplify the process. (Visitors who are eligible for an e-visa but do not get one may be charged additional fees if they are allowed to enter the country.)
Countries that can enter Turkey with national ID cards
Germany

Belgium

France

Georgia

The Netherlands

Spain

Switzerland

Italy

Turkish Republic of Northern Cyprus

Liechtenstein

Luxemburg

Malta

Portugal

Ukraine

Greece

Germany – Passports expired within the last year / ID's expired within the last year

Belgium – Passports expired within the last 5 years.

France – Passports expired within the last 5 years.

Spain – Passports expired within the last 5 years.

Switzerland – Passports expired within the last 5 years.

Luxemburg – Passports expired within the last 5 years.

Portugal – Passports expired within the last 5 years.

Bulgaria – Valid ordinary passport
How to Get a Turkey Tourist Visa?
A tourist visa is granted to foreign people who intend to visit Turkey solely for the purpose of tourism and amusement. If the applicant is a national of an eligible country, tourist visas can be provided as e-visas or visas on arrival.
Turkey Visa Applications
A passport or travel document with at least two blank pages that is valid for at least six months and for at least 90 days after the conclusion of the trip is required. A copy of the first page, including personal information and, if applicable, previous visas.

Two biometric photos that are no more than six months old, coupled with a completed and signed visa application form.

Both-way tickets must be confirmed as proof of travel.

Details of the passenger's bank account demonstrating that he or she has sufficient funds to travel.

Proof of employment in the form of certified documents such as an employer letter, a student certificate, a registration document, or a pension fund demonstration.

Throughout your stay, you will get details about your accommodations via an invitation letter or proof of your hotel registration.

Documentation of travel health insurance that is valid for the duration of your stay in the country.
Employment Record for Turkey Tourist Visa
Employed:
Employment contract, Salary statement, and position held

Bank account statement of last six months

Leave granted letter from employer

Income Tax Return (ITR) Certificate
Self-employed:
Proof of business license (company registration)

Company's bank account statement of the past 6 months

Income Tax Return (ITR) certificate
Student:
Documentation of University enrollment

NOC from School
Retired:
Pension statement of last six months
Unemployed:
Proof of financial resources or sponsor's resources

Assets owned and declared to state or wealth statement
Tourist Visa Sponsorship for Turkey
Students or the unemployed/retired who are unable to fund their own travel expenses must show proof of financial support from a sponsor who will cover the entire cost. Certain standards must be met by the sponsor. 
As a result, only first-grade relatives are eligible for this position. If the sponsor is an inviting official party registered in Turkey, a letter of guarantee is required, which includes payment of all fees associated with the foreigner's stay and departure from Turkish territory. 
Turkey Tourist Visa Rules
Foreign visitors who wish to film a documentary, conduct research, or visit an archeological site must get special permission from the appropriate authorities ahead of their journey.

Foreign cruise passengers who transit through Turkish territory may enter Turkey without a visa if their stay does not exceed 72 hours. In any event, the local security officials must grant official permission.

Northern Cyprus citizens have no limitations on entering, residing, studying, or working in Turkey.

Please bear in mind that entrance requirements are subject to change based on government decisions, and it is strongly recommended that you obtain reliable data from relevant diplomatic offices in your country of residency before departing.
Turkey Tourist Visa Duration
Travelers to Turkey should be aware that their e-Visa for Turkey will either be a single-entry visa or a multiple-entry visa, depending on their country of citizenship. In addition, the period of stay will differ. The eVisa allows the applicant to stay in the country for 30 to 90 days, depending on their nationality.
Some nationalities are allowed to enter Turkey without a visa for a short amount of time, according to Turkey's visa policy. Certain countries' citizens, including France, Germany, Brazil, Argentina, and Japan, are allowed to enter for up to 90 days without a visa. Many nationalities, including many African countries, can enter for up to 30 days without a visa, and Russian citizens can stay for up to 60 days.
Turkey Tourist Visa Application Requirements 
Turkey E-Visa Application
A web-based visa issuance system has been introduced by the Turkish government. The eVisa is a government-issued electronic authorization to enter Turkey. It's similar to a visa, but there's no stamp or label in the passport.

To be eligible the traveler must:
Hold a passport valid for at least six months at the time of entrance, with one blank visa page.

Keep a record of your onward and return flights.

Keep a copy of your hotel registration confirmation.

Keep all of the documentation you'll need for your next trip on hand.

Follow all of the instructions on the E-Visa Order Form.