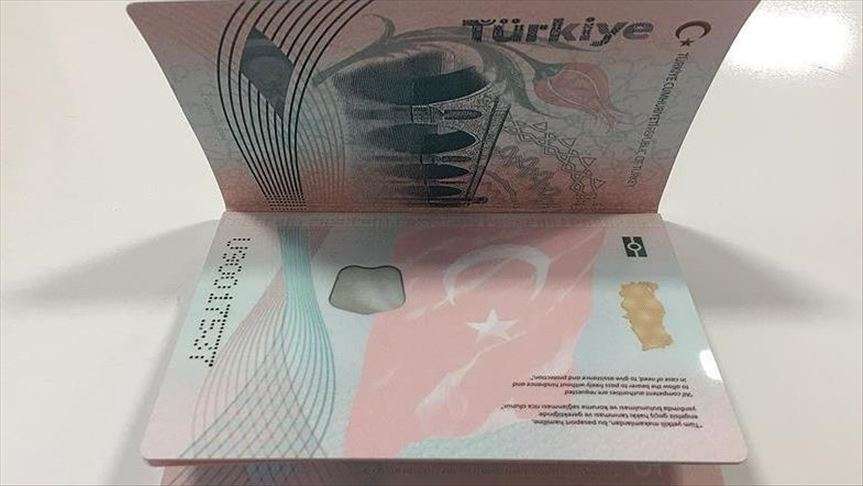 If you are looking to travel to Turkey for business, you will need a visa. For most countries, Turkey has provided an e-visa facility so that they can easily acquire the visa while staying in their homes. Although there are some requirements for getting the Turkey business visa, we have provided them in the list below.
If you are unsure about what is a Turkey tourist e-visa, then you should know that: 
An e-Visa is a government-issued document that allows you to enter Turkey and travel inside it. The e-Visa is a substitute for visas obtained at Turkish embassies and ports of entry.
After inputting the essential information and completing credit card payments, applicants receive their visas electronically (Mastercard or Visa). By email, you will be notified that your application has been successfully completed, along with an approval letter.
At ground sea or airports, passport control officers can look up your e-Visa in their system. You should, however, keep a copy of your e-Visa with you in case their system fails. As with previous visas, Turkish officials at the airports reserve the authority to refuse entrance to an e-Visa bearer without explanation.
What is a Turkish Business Visa?
A business visitor is someone who travels to another country for international business but does not immediately enter the labor market of that country.
In practice, this means that a business visitor to Turkey may attend meetings, participate in business discussions, perform site visits, or receive business training on Turkish soil, but they will not be able to work there.
People looking for work in Turkey are not considered business visitors and will need to obtain a work permit.
Turkey Business Visa Details:
Here are all the details about the Turkey tourist visa. 
Validity: 90 Days Visa

Type: Tourist Visa

Entry: Single Entry

Valid for: 180 Days

Stay Validity: 90 Days

Processing Time: 3 – 4 Days

Visa Fees: 15.0 USD
Turkish Tourist Visa Details
If you want to visit Turkey for personal reasons, such as vacationing or visiting relatives, you'll need a tourist visa, which you may get by showing your hotel reservations or an invitation from someone you'll be visiting during your trip.
Turkey Business Visa Requirements
Hold a passport valid for at least six months at the time of entrance, with one blank visa page.

Keep a record of your onward and return flights.

Keep a copy of your hotel registration confirmation.

Keep all of the documentation you'll need for your next trip on hand.

Follow all of the instructions on the E-Visa Order Form.
Turkey Business Visa Recommendations
You are a citizen of a country that is qualified for a Turkish e-Visa

Your stay in Turkey is limited to 180 days.

If you are staying at the airport for less than 72 hours, you are not required to hold a Turkey tourist e-Visa.

Is your trip for pleasure or for business? If it is for business, get a Turkey business visa

You may visit Turkey at any time during the validity term (12 months) or until your passport expires, whichever comes first.

Depending on your nationality, you may be asked to submit extra documentation.

An application should be made through Embassies or Consulates for other purposes such as job or study. Turkey Visa is emailed to the applicant after a successful application.
An application should be made through Embassies or Consulates for other purposes such as job or study. Turkey Visa is emailed to the applicant after a successful application. Applicants must print their e-Visa, show it to airport officials and customs officers, and keep it with them throughout their journey.
What Do I Need for a Turkey Business E-Visa?
Foreigners intending to enter Turkey must have a passport or a travel document that has an expiration date that is at least 60 days beyond the "duration of stay" of their e-Visa. Other additional needs can be found in the document section above.
Can I apply for a Turkey Business E-Visa while Staying in Turkey?
When your e-Visa expires, you are not allowed to apply for a new e-Visa without departing from Turkey. If you overstay your visa, you might be asked to pay fines, deported or banned future travel to Turkey for a specific period of time.
Do Businessmen need a vaccine certificate to travel to Turkey?
Yes! Turkey is checking Vaccination certificates of business travelers coming to the country. To prove that the passenger is immune, proof of vaccination would be required.
As a result, travelers arriving from outside may be asked to provide a certificate of COVID vaccination in order to enter the country or avoid having to go through quarantine. Those that are not properly vaccinated will have to stay in quarantine when they visit Turkey.
Similarly, last 48 hours of negative PCR tests are also required when businessmen travel to Turkey,