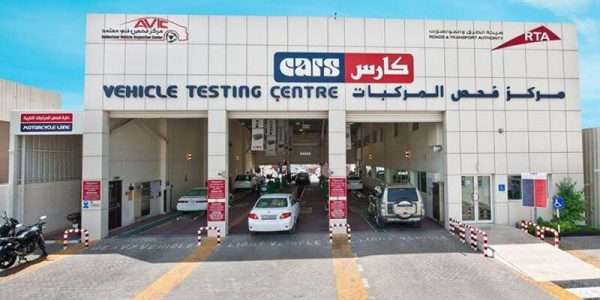 If your car is not roadworthy, it can lead to many problems and headaches down the line so make sure it's up-to-date with all required documents at the time you drive it. This all comes under vehicle testing. Since Dubai has a very strict criteria for vehicle testing and a huge fine on low-graded vehicles, that's why almost everyone on the roads of Dubai keeps their vehicles in excellent condition.
Vehicle testing in Dubai is an important step that every driver needs to take before renewing their registration or selling the car.
Important Aspects for Vehicle Testing in Dubai
The following are important things you need to know about vehicle testing in Dubai.
Vehicle Inspection In Dubai
The vehicle inspection in Dubai is a must. The test will ensure your car's roadworthiness and safe functioning on the roads of Dubai and other emirates, especially the freeways, which are some of the safest roads around!
Where Can I Take My Vehicle For Testing?
Dubai has designated testing centres for vehicles, and you can find them in one of the following locations:
TASJEEL: is a testing centre for all types of vehicles, and the Dubai police forces and ENOC jointly open it. The comprehensive tests offered here include chassis checking procedures in addition to those that local authorities have approved, like DMCC.
Tamam: a testing centre in the Emirate of Dubai is licensed by RTA. They offer services such as on-site inspection and vehicle number punching for light motor vehicles like motorcycles or buses.
EMARAT SHAMIL: is a testing centre that offers various services in collaboration with RTA and the Ministry of Interiors. Services offered by them include vehicle registration, renewal or insurance for drivers from all over Turkey, and international driving licences, among others.
WASEL: is the first stop for any vehicle that needs to be renewed, registered or exported. They offer light-vehicle renewal tests and registration exams, and export certification on all makes of vehicles except motorcycles.
MUMAYAZ: testing centre at Al Mihzar, you can take light vehicle-renewal tests and registration or export-related examinations.
Al Shirawi: is a company that offers heavy-vehicle renewal tests, registration and export services. They have one testing centre approved by the RTA.
What Types Of Vehicles Are Tested In Dubai
 Let's learn about the type of vehicles that need to be tested to be available on the roads of Dubai.
For New Registration
The registration test for new vehicles in the UAE is very important, and it has to be passed by all means before you can register your car. If not, then there will be hefty fines imposed on top of what's already an expensive price tag!
Periodic Vehicle Test
This includes checking the safety and roadworthiness of your car. It also checks to see if there are any signs that it might not be a good idea for your own, such as exhaust emission levels or other problems with its performance!
Testing for Defects
The defect test is used to find any possible defects in your car on the roadside. This can be done remotely too, which means you don't need an inspector out there with scan tools!
Export Test
Before exporting a vehicle outside the UAE, it must go through an export test. This ensures that only vehicles with no restrictions will leave Emirati borders.
Cost Of Vehicle Testing In Dubai
The fee for vehicle testing varies depending on the type of test and make.
Light Weight Vehicles
To test a vehicle, you'll need to pay an annual fee of 120 Emirati Dirhams (AED). It is free the first time around, but after that, it costs 35eddy per test!
Heavy Weight Cars
The periodic and new vehicle tests come with a fee of 150 AED. For the first re-test, it's only 50 whereas, for export, you will pay 25.
Documents Required For Vehicle Testing In Dubai
The following are the documents you will need to bring when getting a vehicle tested in Dubai. These include:
A relevant residence visa, passport and Emirates ID card or driver's license if applicable;

Registration papers for each type of transportation (car/bus) and its information such as model year number etc.

Insurance coverage

Finally, proof from an approved registrar at least 60 days prior stating their business name reflect what they do online, along with copies.
Timings of Vehicle Testing in Dubai
Almost all vehicle testing centers in Dubai are operational from 7AM to 9.30PM. You can also contact them directly to know more about their timings.
Here are the tip vehicle testing centers in Dubai that you can directly contact:
TASJEEL City of Arabia – تسجيل المدينة العربية
Num: +971 800 3662
TASJEEL Al Awir – تسجيل العوير
Num: +971 800 3662
AG CARS Vehicle Testing Centre, Al Khabaisi – مركز ايه جي كارس لفحص المركبات ، الخبيصي
Num: +971 600 540045
Tamam Vehicles Testing and Registration Centre – مركز تمام لفحص وتسجيل السيارات
Num: +971 4 706 9901
TASJEEL Warsan – تسجيل الورسان
Num: +971 800 3662
We hope that you are now aware about everything there is to know about vehicle testing in Dubai. If you have any questions regarding the article, please let us know in the comments below.