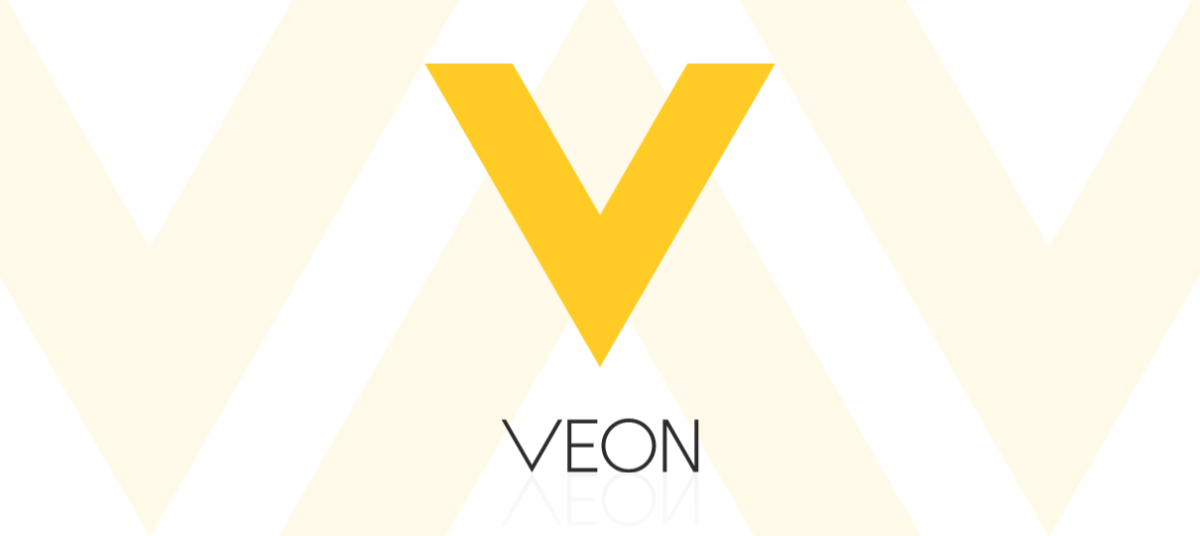 In short, Veon is a VimpelCom revamped version. VimpelCom dates back to 1992, when it was founded as a telecom company by Fabela and Zimin. The company acquired Jazz (Mobilink) and now holds around 50 million Pakistani customers.
This February, VimpelCom Ltd rebranded itself as Veon in order to compete with the emerging communication technologies such as Whatsapp and others.
What is Veon? What is it doing in Pakistan?
Apart from the regular Mobilink's services of calling, internet mbs, messaging, the Veon app will be a new chat platform that can be used just as you used Whatsapp.
Veon is a global internet platform where you can call friends, share photos, listen to your favourite music and watch quality videos.
The app will provide you everything you can imagine available in an app.
You can read the latest news
Message/Call your friends for free
Find the latest deals from stores near you
Manage your mobilink mobile account
Add balance to your account through debit card or mobile wallet
Is Veon Pakistan Free?
Yes calling from Veon to veon user is free even if you don't have balance. You can use this service any hour of the day.
You will need an iOS version 8 or higher and Android Version 4.1 or higher.
Veon Jazz Pakistan video advert is here:
Veon Jazz Offers for Pakistanis:
You can get 100 MB of data for free on sign up. You can then get additional 100 MB on each friend you refer to the app. By logging in to the app every day you will get 25MB internet for free. This internet can be used with mobilink Sim cards.
How to Install Veon Jazz app?
You can download the app for Android and IOS. The app is also available for free for mobilink customers on this link
Android – It is around 50 MB
IOS – It is around 120 MB
Veon Pakistan App Review:
The app has been downloaded around a 100 thousand times before it was introduced in Pakistan. So, it is already famous in Western Countries.
The app can be downloaded simply by using the above three links.
Creating an Account on Veon Jazz app:
After downloaded… make an account on the app.
Click on 'Create new account' or 'Sign in with existing account' if you already have one.
You will get promotional activities telling you that the app is free. Click on 'Got it'
Link Veon & Jazz
Now you will be able to see the Link Veon with Jazz option. If you don't have a Jazz account skip this step. Otherwise, click on 'Link with Jazz'
Once the jazz mobile number is entered, you will get a One Time Password (OTP) which verifies that the Sim belongs to you.
Invite Friends to Veon Pakistan
Now you will be directed to the homescreen. You can search for people who are using the app. The app can search for people around the world. But on home screen it will show you only friends in your contact list who have the app installed.
Adding Contacts
Click on 'Contacts' and head over to address book section. Now, invite your friends. Once they have accepted your invite they will be available in the contacts list.
You can also invite friends from Social media sites like Facebook, Twitter, Whats app and few others.
Veon Pakistan Data Charges and Price
Veon is free for use from Jazz Sim, even if the Sim is not connected to the account. But if you are using another Sim such as Ufone or Zong then regular data charges will apply. Using it from Wifi is free though.
How to Shop on Veon?
Offers will start to show up on the main screen, once you agree to the offer details. The offers are a slick way of knowing what's hot and trending in your area.
What are Veon Stories?
With accounts, Veon provides channels that users can subscribe to. The channels are managed by content partners and they can be used for promotions, discounts and other stuff.
The channels are pre-configured so you want be able to follow your favourite channels if they are not available on Veon.