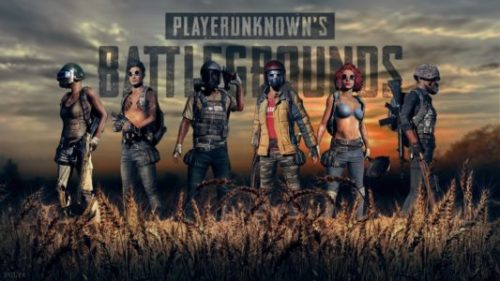 Player's unknown battleground Mobile (PUBG) is a high-end game developed by Tencent. It is a graphics intensive game and needs high specification in order to be played smoothly. PUBG mobile is one of the most popular Android games currently trending on the Google Play Store. Sometimes the game slightly hangs on your smartphone, this is because several people are playing the game at the same moment.
Facing PUBG Lag Issue in Android?
Still, there are not many issued that are reported by the gamers but the lagging issue still exists due to which every now and then the player takes a long time to move or unable to use the weapon instantly. So here are some ways through which you can reduce PUBG Lags on Android and make it work more smoothly.
List of PUBG Mobile Lags & Stuttering Issues in Android Phone
There are daily 10 million active gamers who are playing PUBG Mobile and due to this huge user base, many of you are facing the lag issue. Here are some reasons which should be kept in consideration that can lead to PUBG stuttering and FPS drop problem to play the game smoothly.
Your Internet connection should be sound enough.

Your smartphone should have a sufficient internal storage.

And you must have a latest and compatible version of Android phone and OS.
Clean Mobile & PUBG Cache
Simply clean mobile cache. If you are using Android, you can install a mobile battery cleaner app to do that. If you have PUBG installed. Then go to the PUBG app and clear cache. This will clean all old files. You will have to sign in again to the app.
Try Reinstalling PUBG On Android
If cleaning the PUBG game cache didn't solve your problem, then you can try restarting the system to make sure it works well. This is one way to decrease PUBG game lag and stuttering problem.
Again, there is no guarantee that this will work. But you can try to restart your phone and check whether the game is running well or not.
Sometimes the installation is corrupt and does not let you play the game smoothly.
Kill Other Apps
Open Task manager of Android device. You can do so by going to 'Apps' and then check what apps are currently running. If you can install apps, then simply install App cleaning utility on your system.
Check Your Internet Connection
Refresh your internet connection by turning on the airplane mode and then turning on Wifi radar. This way you will have a clear connection. Internet speed can really downgrade the performance of your PUBG gameplay. So, make sure you have an efficient internet connection in place. If you are using data package, make sure to have 4G enabled.
Turn Off Low Power Mode
Make sure that the Low power mode is turned off because it limits RAM consumption in most newer versions of smartphones. Again, this can decrease the performance your mobile can provide to the game to work properly.
BONUS TIP: PUBG MAX FPS TRICK
If you are using newer models of the mobile then your smartphone will have the 'Force 4x MSAA' enabled by default.
To turn it off, go into the developer options in settings. To do so, tap the developer options button seven times. Once you are in, scroll down to get to the Force 4X MSAA button and then disable it.
Here is a complete video on it.