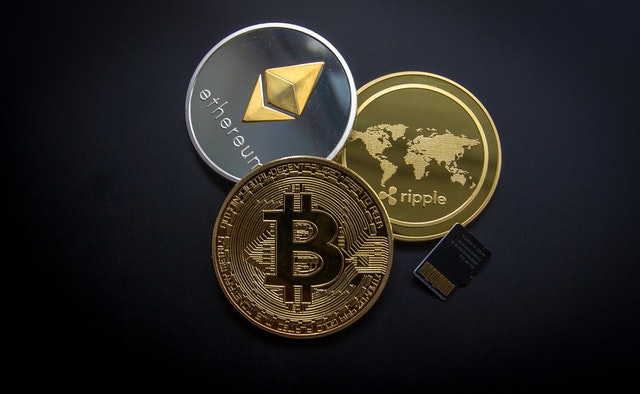 Bitcoin is a growing cryptocurrency and is a great way to invest in Dubai, UAE. The currency offers some savings against fiat currencies like USD or AED. That's why millennials are looking to get Bitcoin for savings in the UAE.
However, when it comes to buying bitcoins, many people do not know how and where to buy them. That's where the methods we are about to show you come in handy.
Methods to Buy Bitcoin Online in Dubai
Here are some great methods to buy bitcoin in Dubai, UAE. 
Buy it from Pallapay
One of the best ways to buy Bitcoin in Dubai is using Pallapay. The company is built to sell cryptocurrency in Dubai through ATM machines. They have an office in Business Bay and anyone looking to buy Bitcoin can easily buy it by going to Pallapay office and using the ATM machine available there.
Moreover, people can also buy BTC online in Dubai by sending payment either in cash or online transfer to Pallapay account.
Buy it from Upay kiosk 
Upay offers many options for UAE residents to send money over to their countries by using only credit cards. The transaction fees is ofcourse high but it is still a convenience nonetheless. 
Similarly, UAE residents can also use Upay machines to buy BTC on Binance directly. They first have to buy USDT that can then be traded for BTC pairs on binance directly.
When they buy USDT, they can buy it in pairs of 50, 100, 150, 200, and more. A single USDT costs 4 dirhams. However, the price of BTC keeps changing on a daily basis.
Users who have a binance account and would like to purchase BTC in Dubai can directly do so by using the credit or debit cards. What they have to do is to simply go to Binance and buy BTC directly from their credit cards. The BTC will be available in their wallets as soon as the transaction has been processed.
Just note that when buying BTC directly from credit cards, the transaction fees are usually higher because of the volatility of the cryptocurrency.
Buy it from p2p on Binance
One great method to buy Bitcoin on Binance is through P2P or peer to peer exchange. People can actually sell bitcoins on peer exchange service for AED. As of writing of this article, the price of 1 BTC is equal to 130000 AED. The price may further change in the coming days depending on supply and demand.
So make sure to understand that the p2p exchange, just like credit card purchase is also volatile.
Buy it from p2p on Okx or Kucoin
OKX and Kucoin also offer p2p exchanges where people can trade their BTC for AED in UAE. The process is simple as the one I just described earlier. However, the p2p exchange on OKX is a lot cheaper compared to Binance in terms of transaction fees. This is mostly because the demand of btc selling is a lot higher than buying. 
But if you trade on Binance and use OKX then it will still make more sense to directly buy the BTC on Binance. Because if you send it from OKX to Binance, the transaction charges will be a lot. This is what we usually call the gas fees.
Who Can Buy BTC in Dubai?
Anyone in Dubai who has money to buy Bitcoin can easily buy it. In fact, here is a list of people who can easily buy a btc in Dubai or Abu Dhabi.
UAE Residents:

Generally, UAE residents can buy Bitcoin and other cryptocurrencies. Local exchanges and international platforms may allow residents to purchase cryptocurrencies.

Non-Residents:

Non-residents can also buy Bitcoin while in Dubai or the UAE, but they may need to comply with specific regulations and provide necessary identification and documentation.

Investors and Traders:

Both individual and institutional investors and traders can buy Bitcoin in Dubai. They can use various platforms, including local exchanges or international exchanges that serve customers in the UAE.

Tourists:

Tourists visiting Dubai may also be able to buy Bitcoin, but the process may require compliance with local regulations and may vary depending on the specific services available during their stay.
What is the Price of Bitcoin in Dirhams?
The price of bitcoin in Dubai keeps changing everyday. Today, the price of Bitcoin in Dirhams is around 130000 AED.
It will change when you read this post because the currency is highly volatile and is not pegged to the dollar just like dirham is pegged. So it is hard to guess what the price of Bitcoin in Dirhams will be when you read this article.
What Do You Need to Buy Bitcoin in Dubai?
You don't need anything specific to buy bitcoin in Dubai. You only need to have a passport or a resident ID card. However, if you plan to purchase and keep the bitcoin separately from the exchange where you have bought it from, then you will have to buy a bitcoin wallet.
Some good wallets that you can use to purchase and store bitcoins are trust wallet and, metawallet.
This is a tough question. You can buy bitcoin offline in Dubai or Abu Dhabi if you know someone who is willing to sell it. Local Bitcoin is a great website where you can meet people who are willing to sell their cryptocurrencies, especially bitcoins to others after meeting face to face. So, if you can meet someone who is willing to sell it offline, then you can buy it directly from them.
However, do note that people prefer to sell Bitcoins online and not offline. This is because when they are selling it online, they usually sell it at the same price as the market rate. This is something not entirely possible when trading bitcoins offline in UAE.
So you just need to keep this in mind when you plan to purchase bitcoins in Dubai, UAE.
Can You Earn More Bitcoin in Dubai?
Yes, there are many options to earn bitcoin if you have it already available. If you use Binance, OKX, or Kucoin, you can put your Bitcoin on auto-invest and earn some interest on the bitcoin itself. This happens because the exchange will lend your coin to someone else who is looking to borrow it. And you will get interest payment from its use. There are different types of investment options available like Locked investment option or the flexible investment option. Check each of these and then decide which of these is the best ways for you to invest your bitcoins in UAE.