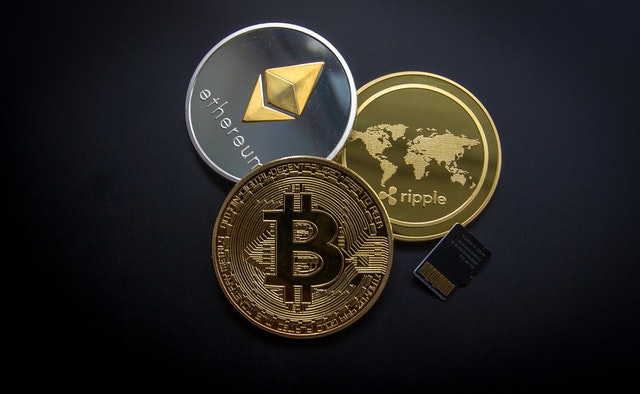 There is a new coin in the market called DubaiCoin. People are mixing it with official Dubai government cryptocurrency but that is not true. In this article, we will discuss what is DubaiCoin, how does it work, and how can you invest in it (if you should invest in it).
Let's get started.
What is DubaiCoin?
DubaiCoin (DBIX) is a cryptocurrency by Arabianchain Technology. It self-claims to be the first public blockchain based cryptocurrency in the Middle Eastern region. 
Just note that DubaiCoin is a private cryptocurrency and not linked with Dubai Government or UAE official government in anyway.
It is an open source, community-based blockchain project focused on creating a peer-to-peer conesus-driven platform for distributed applications. It can be used to build automatic and widely accessible decentralized apps (DApps) and smart contracts.
Supply of DubaiCoin
DubaiCoin has a current supply of 6,146,941.85969 with 5,129,014 in circulation. The current price of DubaiCoin (as of writing of this article is) 0.26 USD.
Before investing in DubaiCoin, you need to know that the coin was launched in 2017 with a price of $46. However, now in 2023, its price is down by 5000% to 0.26 USD only.
Is DubaiCoin by Dubai Government?
No. DubaiCoin is a privately owned but opensourced cryptocurrency. It is not linked with Dubai or UAE official currency in anyway.
Is DubaiCoin official coin of Dubai?
DubaiCoin was launched by a Dubai based private firm. It is NOT the official coin of Dubai or UAE. It is not connected to the currency in circulation i.e. AED or Dirhams. Most people believe that but that is not true at all.
No official cryptocurrency by Dubai government is in circulation
In fact, there is no official cryptocurrency by Dubai government in circulation or under development at this time. If there was any, it would have been announced on the official government websites of Dubai government, UAE government and even public news outlets.
What is the price of DubaiCoin?
DubaiCoin is currently floating at 0.26USD. It has lost 99% of its value in the last 5 years. It is no longer available for trading on top cryptocurrency exchanges like CoinDesk and Binance. It is only available for trading at HitBTC crypto exchange.
Buy Bitcoins Online on Binance
Is DubaiCoin Legal in Dubai?
DubaiCoin is a cryptocurrency and for investment purpose it is legal. However, it is not a legal tender so you cannot use it legally for purchasing any other item or as a currency of exchange. If you thing of 'legality' of DubaiCoin in that way, then DubaiCoin is not legal at all.
How can you invest in DubaiCoin right now?
DubaiCoin is available on different exchanges. If you plan to purchase this coin, you can directly do so by going to these exchanges, creating an account, and then buying DubaiCoin by trading it for USDT.
This is just like how you buy BTC or Bitcoin from USDT.
Is DubaiCoin good for Investment?
No. DubaiCoin has lost 99.9% of its total worth in the last 5 years. It is a really bad investment option for anyone that is looking to purchase or trade in DubaiCoin cryptocurrency.
Which Crypto Exchange is Selling DubaiCoin?
HitBTC is one crytocurrency exchange that is selling DubaiCoin at this time. All other cryptocurrency platforms have either removed DubaiCoin from their platforms or are planning to do so. This is because not many people are interested in purchasing it. It is a bad investment option and it is also causing losses to its investors.
Buy Bitcoins Online on Binance
Should You Buy DubaiCoin Right Now?
I would not advise you to purchase DubaiCoin now. This is because it has caused enormous losses to its investors. If you still want to buy it, then you can purchase it from any cryptocurrency exchange where it is listed as a trading pair. However, my advise is still that you buy some other coin that is profitable. Do you due diligence when buying DubaiCoin since it is a really bad investment option.
How to Sell your DubaiCoin?
If you are holding DubaiCoin then you can sell it for 0.26 USDT (currently) by going to any currency exchange where it is listed as a trading pair. There is no other option to sell DubaiCoin at this time.
Conclusion
Many people are confused about DubaiCoin cryptocurrency. They should note that DubaiCoin is a privately owned coined and not linked to Dubai Government in anyway. It is also not an official cryptocurrency by UAE or a replacement of Dirhams (AED).
You can buy or sell DubaiCoin directly from exchanges where it is listed as a trading pair.
Our advise is that you DO NOT buy DubaiCoin because it is not a profitable crypto currency at this time.