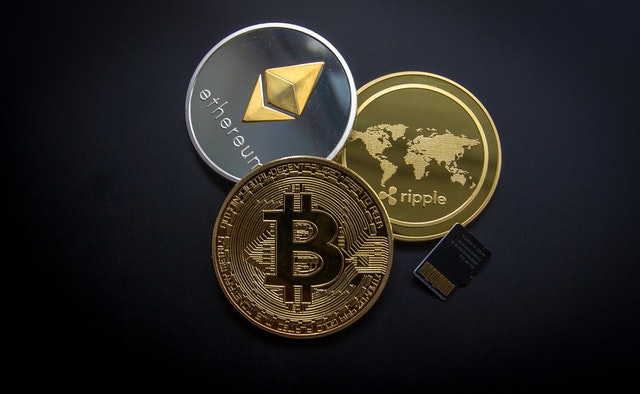 There are many places to buy bitcoin cryptocurrency in Dubai but the best way is to buy the bitcoin cryptocurrency from a crypto trading website.
But before we get into that debate you should be asking yourself: Do you really need cryptocurrency?
Many people buy cryptocurrency because it is in trend. However, you shouldn't be like those people because bitcoins and other cryptocurrencies are too much volatile. Two years ago, Bitcoins were trading at around $15,000 and today they are back to $7,000. That's a 50% fall in prices of Bitcoins in less than a few months.
But then again, there is profit to be made in cryptocurrencies and that's why most people buy them in the first place.
Should You Buy Bitcoin Cryptocurrency in Dubai?
Do you have enough capital available that you can risk?
Do you have access to digital payment solutions?
Do you understand the bitcoin and other cryptocurrency market?
How many cryptocurrencies have you bought in the past and sold for a profit?
Have you ever mined bitcoin cryptocurrency before?
These are a few questions that you need to be asking yourself if you prefer to buy bitcoins in UAE.
Are Bitcoins Banned in Dubai and UAE?
There are mixed opinions about the legality of bitcoins in Dubai and UAE. Coinmama reports that if you trade in Bitcoins you won't be jailed because there are no clear instructions in the law (Source).
However, Wikipedia clearly states that UAE has banned Bitcoins in the country and therefore no one is allowed to hold them. (Source).
What this means is that you can't buy bitcoins directly from exchanges while living in Dubai.
This brings us back to our actual question:
How to Buy Bitcoins in Dubai?
Let's see where you can buy bitcoins from if you live in Dubai and have a valid credit card.
Crypto trading
Best way to buy bitcoins and other cryptocurrencies directly in Dubai is by using your credit card. You can sign up for an account on crypto trading firms like Binance and Kraken. Both are legit and the biggest crypto trading websites available on the planet.
Crypto exchanges
Then there are crypto exchanges where you can pay through your credit card and get bitcoins or any other currency of your liking. These crypto exchanges are also available online. The best ones are Bitfinex, Binance MLT, and Bittrex. All these allow you to hold your bitcoins in your wallet.
LocalBitcoin
Then you have localbitcoin website available. Localbitcoin website allows you to trade directly with others in Dubai or UAE without engaging an intermediary. You can directly purchase from them by using the LocalBitcoin platform. If you pay through LocalBitcoin escrow, it will charge a small fee. However, we recommend that you use the escrow system for safe transaction.
KYCs
Finally, you can buy bitcoins from companies (third parties) that have invested heavily in the currencies. You can directly purchase bitcoins from them for a small transaction fees. These KYCs have a list of investors who are willing to sell their bitcoins. They can link you and charge a brokerage fees.
Payments methods for Bitcoins in Dubai
You can use any payment method available to you. Almost all crypto trading websites and exchanges prefer that you have USD currency available. However, if you don't have USD available you can still purchase your desired currency. If you are using a credit card or if you have a PayPal account, then the payments are automatically converted to USD.
On LocalBitcoins, you can pay in your local currency that is UAE Dirham. If you want to pay in USD or Euro or even Pound, then that is also possible.
In short, all fiat currencies are accepted for purchasing bitcoins.
Should You Invest in Bitcoins In Dubai?
Ask yourself the following question:
Can you risk your investments?
If you can't risk your investments then it is better not to invest in Bitcoins at all. However, if you can risk your investments and have a safety pool available, then you can easily buy bitcoins or other cryptocurrencies in Dubai.