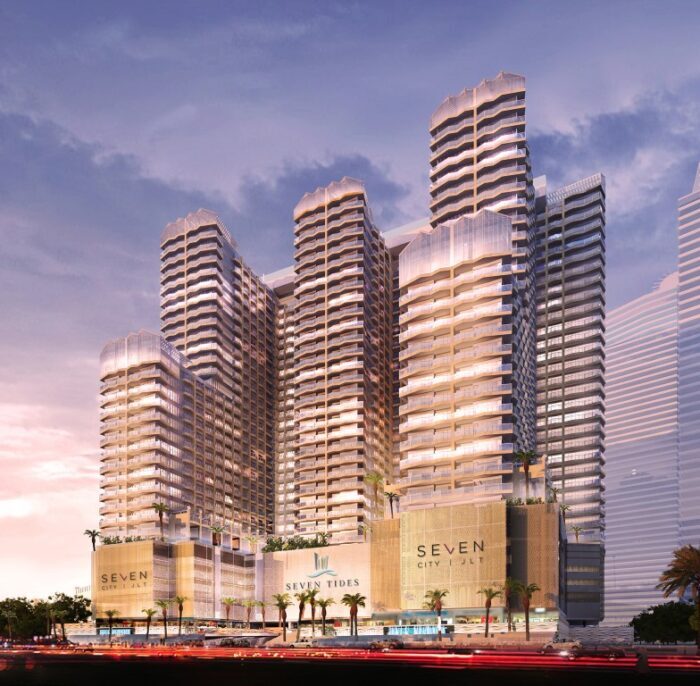 Dubai, known for its towering skyscrapers, luxurious lifestyle, and vibrant culture, has also become a sought-after destination for real estate investments. While the city boasts some of the most prestigious and opulent properties in the world, there are also several areas where one can find affordable options. In this article, we will explore the list of places where you can buy the cheapest properties in Dubai, making it a great opportunity for both investors and homebuyers.
1. International City: A Hidden Gem
Nestled in the heart of Dubai, International City offers a diverse range of affordable properties. With its unique architectural styles inspired by various countries, this community provides a vibrant and multicultural living experience. The low prices combined with a convenient location make it an excellent choice for budget-conscious buyers.
2. Discovery Gardens: Affordable Living at Its Best
With its lush green landscapes and well-designed apartments, Discovery Gardens provides an affordable yet comfortable living option in Dubai. The community offers a range of residential units, from studios to spacious apartments, catering to different budgets. It also provides a host of amenities and easy access to transportation, making it an ideal choice for families and young professionals.
3. Dubailand: A Growing Investment Hub
Dubailand, a rapidly developing district, offers attractive investment opportunities with its affordable properties. The area is home to numerous residential projects that provide competitive prices for buyers. Additionally, Dubailand's strategic location and upcoming infrastructure developments, such as the Dubai Expo 2020 site, make it a promising investment option for the future.
4. Jumeirah Village Circle: Affordable Luxury
Jumeirah Village Circle (JVC) is a master-planned community that offers a mix of affordable and luxury properties. With its tranquil surroundings, landscaped parks, and excellent amenities, JVC has become a popular choice for budget-conscious buyers seeking quality living. The community features a variety of residential options, including townhouses and apartments, at comparatively lower prices than other upscale neighborhoods in Dubai.
5. Remraam: Value for Money
Located in Dubailand, Remraam is a residential community that provides affordable properties without compromising on quality. With its well-designed apartments and townhouses, surrounded by lush greenery, Remraam offers a serene and family-friendly environment. The community also features amenities like swimming pools, sports facilities, and retail outlets, ensuring a convenient lifestyle for its residents.
6. Dubai Silicon Oasis: A Technological Haven
Dubai Silicon Oasis is a vibrant community designed for technology enthusiasts. While it's primarily known as a hub for tech companies and startups, it also offers a range of affordable residential properties. With its state-of-the-art infrastructure, educational institutions, and business facilities, Dubai Silicon Oasis provides an excellent living and investment option for those looking for affordable properties with a futuristic touch.
7. Queue Point: Affordable Homes with a View
Queue Point, located in Dubailand, is a community that offers affordable homes with picturesque views of the surrounding landscapes. The neighborhood features well-designed apartments and townhouses, catering to the needs of families and individuals. With its focus on providing affordable yet quality properties, Queue Point has gained popularity among budget-conscious buyers.
8. Dubai Sports City: A Sporting Lifestyle
Dubai Sports City is a unique residential and sporting destination in Dubai. While it's known for its world-class sports facilities, it also offers affordable residential options. The community provides a range of apartments and villas, making it an attractive choice for sports enthusiasts and families alike. With its sports academies, golf courses, and stadiums, Dubai Sports City offers a dynamic and active lifestyle.
9. Al Furjan: Affordable Luxury Living
Al Furjan is a vibrant and family-friendly community that offers affordable luxury living in Dubai. The neighborhood features a range of townhouses and villas designed with a modern touch. With its well-planned infrastructure, landscaped gardens, and community amenities, Al Furjan provides an attractive option for buyers looking for affordable yet upscale properties.
10. Dubai Investment Park: A Growing Commercial Hub
Dubai Investment Park (DIP) is a mixed-use development that combines residential, commercial, and industrial properties. While it's primarily known as a commercial hub, DIP also offers affordable residential options. The community features apartments and townhouses, along with a range of amenities like parks, schools, and retail outlets. With its strategic location and potential for future growth, Dubai Investment Park presents an interesting investment opportunity.
Does Car Insurance Cover Scratches, Dents in Dubai?
Frequently Asked Questions (FAQs)
1. Is it possible to find affordable properties in Dubai?
Absolutely! While Dubai is known for its luxury real estate, there are several areas where you can find affordable properties.
2. Are these affordable properties of good quality?
Yes, these areas offer affordable properties without compromising on quality. The developments are well-planned and provide a range of amenities.
3. Are these areas suitable for families?
Yes, many of these areas are family-friendly and offer amenities like parks, schools, and recreational facilities.
4. Can I invest in these affordable properties?
Certainly! These areas present excellent investment opportunities, with the potential for future growth and returns.
5. How do these areas compare to more expensive neighborhoods in Dubai?
While the more expensive neighborhoods in Dubai offer luxurious amenities, these affordable areas provide a great value for money with a wide range of facilities.
6. Are these areas well-connected to the rest of Dubai?
Yes, these areas have good connectivity with major roads and public transportation networks, making it easy to access other parts of Dubai.
Conclusion
Dubai offers a diverse range of options for buyers looking for affordable properties. From International City to Dubai Sports City, there are numerous areas that provide quality homes at competitive prices. Whether you're an investor or a homebuyer, exploring these neighborhoods can lead you to find the perfect property within your budget. So, take advantage of the opportunities available and start your journey to owning a property in Dubai today!