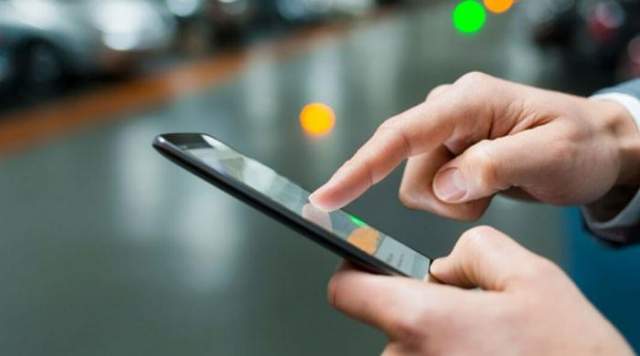 In this post, we will tell you how you can check postpaid bill balance on Jazz, Warid, Ufone, Zong, Telenor. The post also covers USSD codes to check postpaid balance, the SMS service, and answers to your worrying questions.
Here is a simple process to check Postpaid bill on Jazz and Warid. With the information provided below, you will be able to find current balance, Mbs, and SMS of Jazz Warid network. For more information about how to use Jazz warid postpaid bill services, read the full post.
How to Check Postpaid Bill Warid
Warid has now merged with Warid and has gained even more customers than ever before. A major credit for this goes to its quality of service. Warid service has increased tremendously in the past few years especially after it announced that the company will be merging with Jazz.
Warid offers uninterrupted, high-quality services to its customers including all postpaid customers, who can now avail the service by dialing a simple code or by opting to receive it through the email.
To check your postpaid bill dial Warid postpaid balance check code. You will have to type 'B' and then send it to 321. This way you will be able to get postpaid bill free of cost on your mobile phone.
Warid Jazz postpaid bill check is also available through email. So, simply send your email address with invoice details to 129. Here is how you can do it. Type Ebill<space>D<space><email address> & send to 129.
The charges to check postpaid bill for Jazz and Warid are Rs. 2 + tax.
Check Outgoing Postpaid Details
Here is how to receive your ebill with outgoing call details on email address. Type Ebill<space> AO<space><Email address> & send it to 129. Charges for the service are Rs. 2 + tax for this service.
Check Incoming Postpaid Details
In order to receive your e-bill with outgoing as well as incoming call details, type Ebill<space> AIO<space><Email address> & send to 129. Charges for the service are Rs. 50 + tax per month.
How to Check Postpaid Bill Jazz / Warid
There is a hassle-free way for Jazz customers to check their postpaid balance. With the Jazz postpaid balance, they can easily check Mobilink postpaid bill with an SMS service. All Jazz users have to do is to dial *1111# to get the complete information. They can subscribe to the postpaid package to check balance.
Also, Jazz users can dial *2222# to check remaining free Minutes, SMS and MBs. The service is free for use and allows Jazz postpaid users to stay aware of their remaining Mbs and balance.
Jazz is one of the best telecommunication services in Pakistan. It has more than 30 million internet users in the country, one of the highest so far. Jazz Mobilink offers many products apart from telecom services, including internet, and now the Veon app for telecommunication.
How to Check Postpaid Bill Ufone
Ufone is another great telecom service that offers calls to customers at lowest rates. The postpaid service offers a number of packages to help users avail the best services at the most affordable rates.
USSD Code for Postpaid Bill Check on Ufone
For customers utilizing Ufone's postpaid services, they would want to stay aware of billed amount and don't go over the limit. They do this by keeping a record of Ufone postpaid bills. Ufone users can dial *129# from their numbers. The following menu will appear on their screen.
Total – this contains the total bill generated to date
Usage Percentage – this should the utilized credit limit
Minimum Payment – this shows the minimum amount that is required to resume or keep the services intact.
Learn more about Ufone postpaid balance check code.  Everything available on our blog is completely free to use.
How to Check Postpaid Bill Zong
Zong has revamped the telecom industry. Not only it has become a trend changer, but a trendsetter of the best telecom services in the country. Zong is new as compared to all other network providers but is such a short time, it has captured a huge market. It now offers affordable packages that Zong users can use to talk to their loves ones, get internet devices and even connect to portable devices in a hassle-free way.
One way too check Zong postpaid balance check services is through the zong ussd code. The company has made checking postpaid process easy and convenient. Users will simply have to send an SMS 'BL' to 567 to get complete information about your Zong postpaid current Free Mins, SMS and Mobile Internet.
Similarly, they can check the Current Bill and Advance Payment (If Any). By dialing *102# and check the menu for remaining minutes, SMS etc.
The users can also subscribe to Zong postpaid bill check through for free on the email. To get notifications on email, they will simply have to send EBSUB<your complete email address> to 3100.
To change the Zong email address, they can send an SMS to "EACNew Email Address" to 3100.
Moreover, they can unsubscribe to the Zong service by sending SMS 'EBUN' to 3100.
How to Check Postpaid Bill Telenor
Telenor offers a multitude of options to users in the country. It has both prepaid network and postpaid network. With the postpaid network, the Telenor users can get packages of their choice and enjoy lowest rates.
Here is how Telenor users can enjoy postpaid services. The ussd code to check postpaid bill on Telenor is by dialing *444# to get all bill related details. You will be charged Rs. 20 paisa + tax.