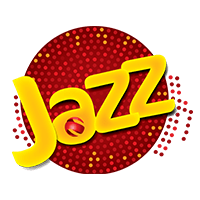 Jazz is always coming up with new ways to help its users get more benefits from its services. This time it has offered the JazzCash offer. With this offer, users can pay for various utilities using their mobile code. The offer is exciting for Mobile Account customers – QuickPay Mobile Load!
Jazz users will first have to buy mobile load of any mobile operator from their Mobile Account. This is possible when they scan the QR Code via QuickPay option on JazzCash App.
Jazz QR Code Reward
Jazz QR code allows users to get extra mobile balance on their smartphones. The excess amount is of Rs 20 only. Users can purchase mobile load of Rs. 100 or more of any mobile operator by scanning the designated QR code and they will get Rs 20 more in their smartphones.
So hurry up and register on JazzCash App. The benefit from this amazing offer is that users can enjoy mobile load from their smartphones.
Other Benefits of Jazz QR Code
Jazz is one of the best mobile phone networks in the market. It is perfect for all those who would like to enjoy online payments facility through the click of a button.  A few benefits of Jazz QR Code include:
Pay for any service you use with Jazz QR code
Customers can buy mobile load by scanning QR Code for the number on which the JazzCash Mobile Account is registered.
Extra mobile load will be received instantaneously. Customers can avail this offer five times in a month.
Get discounts on Jazz QR code. You will need a Jazz mobile account for this purpose though
Pay for FonePay Masterpass enabled merchants with Jazz QuickPay service
JazzCash Mobile Account users can also pay at any merchant that displays a Fonepay Masterpass QR code.
Customers can also enjoy exclusive discounts on making payment via JazzCash QuickPay at partner brands!
Process to Get Jazz QR Code
First of all verify that you have a JazzCash mobile account
You will need to enter your QuickPay QR details
Now the QR code will be issued after the OTP is verified
Now, login to JazzCash App and Access USSD menu from *786#
To pay through QR code, scan QR from QuickPay option on Mobile App OR Enter 8 digit QuickPay ID from QuickPay option on USSD.
That's all about the Jazz QuickPay QR code option. For more information about Jazz mobile packages, stick around our blog