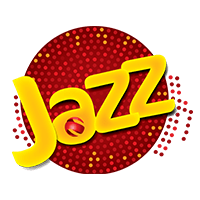 Most people are now converting their SIM cards to Jazz network because it is easy to use and offers some great packages. Other networks are also following suit but they are nowhere near Jazz when it comes to providing great packages. In this article, we will discuss why converting SIM card to Jazz is the best option for you. Also, we will learn how you can easily convert your SIM card to Jazz online or by visiting the Jazz franchise.
Jazz is a great package for everyone who would like to switch from other network, may it be Zong, Warid, Telenor, or Ufone.
Here is a simple process through which you can convert your SIM card to Jazz network without problem.
Jazz is perfect for all those who want seamless connectivity and unmatched products that are designed with unmatched excellence. It is this exclusive feature that sets Jazz apart from it's competitors.
Here is how you can convert SIM to Jazz today!
How to Convert SIM to Jazz?
First of all, you will need to send your information to 667 number. So, first send 'MNP' to 667. Once you are done with that, make sure that the NIC is on your name. If the NIC is not on your name you will need a permission letter to convert the SIM card. More on this later.
Process to Migrate to Jazz from Other Network
Visit the Jazz service center or franchise.
Give him all the details and he will start the conversion process to Mobilink Jazz
The charges for converting SIM to Jazz are 100 rupees
After the SIM is convert to Jazz, it will still take some time to transfer completely from one network to the next. Once that is done, you can add the new SIM card in your mobile. You may also get offers available for new Jazz customers. Because, for Jazz, you are a new customer.
Terms and Conditions for Porting/Converting SIM to Jazz
While converting SIM to Jazz, make sure that the number is active. If the sim card is inactive, you won't be able to port the number from any network to Jazz.
Make sure that the SIM that you want to convert to Jazz is not ported to the network in last 60 days.
You should not have any outstanding dues. Otherwise you will first have to clear all the dues including advance loan balance, because you can port the SIM card.
If you are still unsure, then simply visit the nearest Jazz service center and ask them to port your SIM card to Jazz. If the service isn't yet available on your mobile, they will guide you about it.
Customer will send MNP to 667 as per existing process
Customer will send response received from 667 to 76300
In the end, Jazz is a pretty great network to be on. You can get almost all the internet and mobile packages on a low price. As you now know the process to migrate your SIM to Jazz, let's get started.