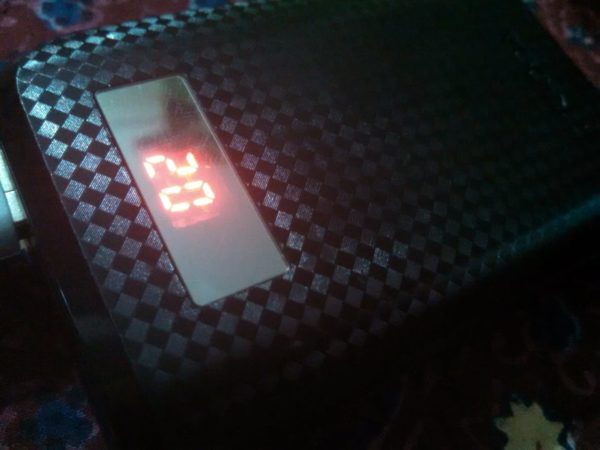 Proda power bank review. Learn all about Proda 10,000 mAh power bank and whether it is useful for you. We have broken the article in to multiple sections. The first one focuses on the Proda power bank price. Second section focuses on its specifications and details. So, without further ado, let's get going.
Summary: As per my first test of Proda Power Bank 10,000 mAh, here are the results: I started charging my 2100mAh smartphone when the power bank was at 44%. It charged the smartphone completely when the battery died. With this, I assumed that the proda power bank 10,000mAh has a capacity of around 5,000mAh. I will update this post if it offers more in more tests.
In this post I am reviewing Proda power bank. As many people in Pakistan are looking for power banks they often get scammed people don't know:
What type of power bank they should buy?
What are mAh and how much power should a power bank provide?
What should they pay for a power bank?
What are the best power bank brands in Pakistan?
I recently tested Remax Proda and Romoss power bank. This post is about the review of Proda 10,000 mAh and answers the questions, should you buy Proda 10,000 mAh power bank? Read on to know the answer.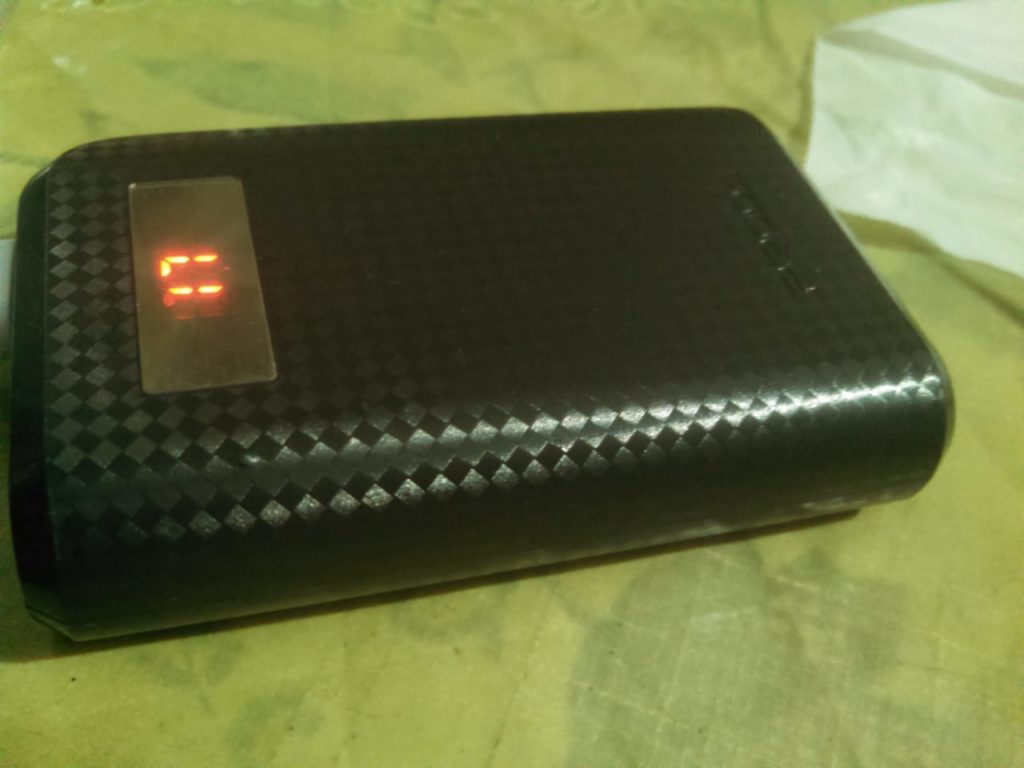 Proda 10,000 mAh didn't meet the expectations. It isn't what the company promises – Only gave around 5000mAh in our first test.
Shop keepers in Pakistan are promising that Proda power bank is perfect and you should buy them. In reality that's not the case. In fact, Proda or any other power bank is not going to provide the value you are looking for. Before I go into the story, here are some specifications of Proda Power Bank.
Remax Proda Power Bank 10,000mAh Specifications:
Battery Power: 10,000 mAh promised
Real Battery power: 5000 mAh
Data cable: Included
LCD Screen Display: Yes
Charge time: 1-2 hours
Battery drain time: 2 hours
Remax Proda Power Bank Review:
I bought mine for 1,000 PKR from Saddar market in Karachi. The shop keeper promised it will charge the phone 2.5 times. Means, it will charge the phone two times completely and one time half. The phone is Moto Razr M with 2100 mAh battery. The Proda power bank wasn't able to charge it. I started charging it at 44% and it only charged 75% on 02%. This means it will charge the smartphone only 1.5 times or more. If we calculate that then this is around 4000mAh. But since the proda power bank was at 44% so I it can be a little higher, that's why I said it is 5000 mAh.
Remax Proda Power Bank Price in Pakistan
As of writing of this review on June 27, 2018, the proda power bank is available for 1000 PKR in Pakistan. You can get it on Daraz for 1070 PKR after discount (the sellers on Daraz are giving a fake discount). In reality the power bank is actually priced at 1000 PKR at local shops.
Remax Proda Power Bank vs Romoss Power Bank
If we compare Proda and Romoss power banks then Romoss power bank provides more power. It has more cells, more weight and offers better battery power.
For example, the Proda 10,000 mAh power bank will provide 5000 mAh or half of what it advertises. However, Romosss 10,000 mAh will provide 7000 mAh or 70% of what it advertises.
Remax Proda Power Bank 20,000 mAh price:
Proda Power bank 20,000 mAh is available for 1700 PKR in Pakistan. This proda power bank is advertised as that it will be offering 20,000 mAh but in reality it only offers 10,000 to 11,000 mAh power. This means you can charge a 2000 mAh 3-4 times or a Moto Turbo smartphone 2 times at most.
Should You Buy Remax Proda Power Bank?
No. The Proda Power Bank 10,000 mAh isn't worth your money. You can instead spend 500 more and get Romoss power bank 10,000 mAh (in reality this one gives 7000 mAh only).
In short, both Remax Proda and Romoss Power banks are great for use. But if you are just starting out then you would need a power bank that's easy to use and can serve the purpose of charging your phone while traveling. Sadly, that's not done by Remax Proda 10,000 mAh power bank as it doesn't store enough charge.
Otherwise, it is a great gift to give to someone because the price of Remax Proda power bank is lower than Romoss 10,000 mAh power bank.
If you are looking an affordable power bank then Proda Powerbank is not something that you should buy. Instead go for an original power bank that provides at least the power that it advertises.