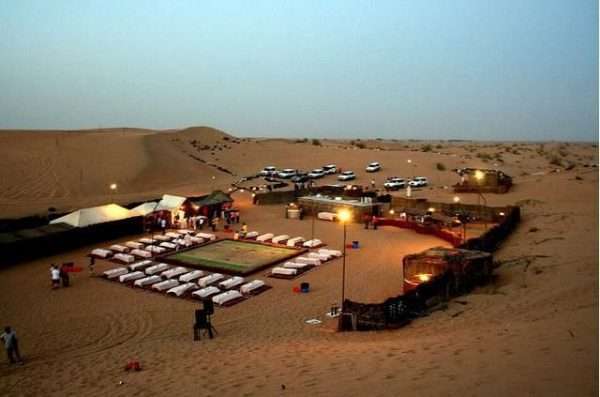 The expat community in Dubai proudly calls it home. Consequently, they are looking forward to renting and purchasing a house in the Emirates. Aside from the obvious expenditures, all expat residents should be aware of the additional housing taxes, such as the Dubai Municipality housing fee.
Those who are unaware of this tax sometimes inquire, "What is the Dubai Municipality housing fee that appears on my monthly DEWA bill?"  Continue reading to learn more about this charge that applies to Dubai residents.
What Is the Housing Fee In Dubai?
The housing fee in Dubai is an annual cost paid by ex-pats who live in their ideal home in the Emirates. For its services, the Dubai Municipality levies a housing fee, which must be paid in conjunction with the monthly payment from the Dubai Electricity and Water Authority (DEWA).
The Dubai Municipality housing charge is paid in monthly installments by renters and homeowners. For example, if you rent one of the DAMAC Hills apartments for AED 50k per year, the yearly municipality charge is AED 2,500. This is then divided into 12 equal payments, which are included in the DEWA bill.
Cleaning, pollution reduction, food safety, opening and upkeep of recreational facilities, waste management services, and burial cemetery are all included in the price. Whether you live in a budget-friendly townhouse for rent in Dubai or a fancy Palm Jumeirah property, you will still be responsible for these municipal fees.
Who Has To Pay Dubai Municipality Housing Fee?
Expats who buy or rent a home in Dubai are subject to this charge. The Dubai Municipality housing charge is waived for UAE nationals.
The renter is liable for paying the housing charge if the property has been rented out. Aside from that, the homeowner is responsible for paying the housing charge.
How Is Dubai Housing Fee Calculated?
The housing charge in Dubai is fixed at 5% of the annual rent stated in the Ejari lease contract for renters
The average rental value of a property, as established by the Real Estate Regulatory Authority(RERA), is used to calculate the Dubai Municipality housing charge for homeowners. The RERA rent calculator may be used by homeowners to calculate the typical rent for their property. They will subsequently be required to pay 5% of this sum as a housing charge.
How Do You Pay The Housing Fee In Dubai?
Your monthly DEWA utility bill will include the yearly housing charge. It's generally divided into 12 equal monthly installments.
The housing fee is immediately added to your energy bill system when you set up the DEWA connection for your house, so you don't have to input it manually. When you pay your DEWA bill, the charges are divided into four categories: water, electricity, sewerage, and the Dubai Municipality housing tax.
How Can You Amend Dubai Housing Fee?
Your housing charge will vary if your landlord reduces or increases your rent, or if the average rental value of your home changes.
In such situations, you must update your residence information with the Dubai Municipality for your DEWA invoices to reflect the right charge.
Take a look at the procedures below for adjusting your Dubai Municipality housing fee:
Navigate to 'Services' on the Dubai Municipality's official website.

Select Dubai Municipality Fees from the Individual Services menu, then 'Apply to Amend Dubai Municipality Residential Fee'.

Fill in the relevant information and attach the appropriate documents (for tenants, new Ejari, and last DEWA bill).

An electronic receipt will be sent to you. This receipt does not need to be printed; a soft copy will suffice if it is needed at a later time.

Within three working days, your new residential information will be updated in the Dubai Municipality system.

If you were charged an additional housing cost, the difference will be credited to your DEWA account.
The Dubai Paperless Strategy makes this online service possible as many government activities have been digitized.
Where To Get Information About Dubai Municipality Housing Fees?
If you have any questions concerning the Dubai Municipality housing costs for expats, you may reach out to the competent authorities at 800-900.
Discuss with them your problem and get a feasible solution or help regarding Dubai MUNICIPALITY'S HOUSING issues.