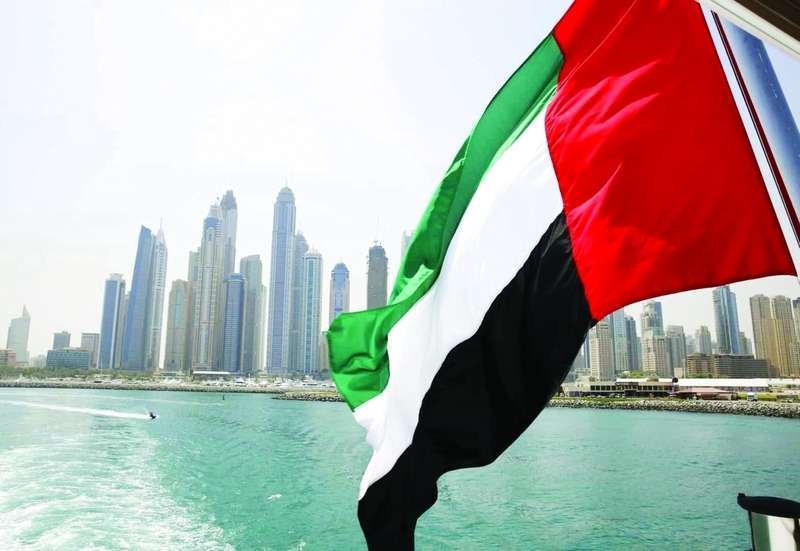 It is important for Filipinos expats living in Dubai to have an Overseas Employment Certificate (OEC). Read more to find out more about the process of applying for an OEC in Dubai.
OEC for Philippines in Dubai: How to Apply
All Filipinos working overseas receive an Overseas Employment Certificate Dubai as an exit clearance/pass to travel outside of the Philippines. It is given per the Philippine Overseas Employment Administration's (POEA) laws to ensure that Overseas Filipino Workers (OFW)/Balik Manggagawa (BM) workers are properly documented and safeguarded. It also provides benefits to OFWs such as travel tax exemption, airport terminal charge exemption, and reduced travel tax for spouses and dependents. All Filipinos who want to work in another country must register with the POEA and receive an OEC. Those without an OEC may be denied permission to leave the Philippines.
Now that we have a better understanding of what an OEC is, let's look at how to obtain one in Dubai.
How to Apply for OEC from Philippines in Dubai?
Before traveling, all Filipino expats in Dubai must obtain an OEC, which is valid for a maximum of 60 days.
Dubai OEC for Philippines: Application Requirements
To apply for an OEC in Dubai, go to the BM Online processing system and schedule an appointment with the Philippine Overseas Labor Office in Dubai (POLO). You'll need to have your round-trip airline tickets available for this step.
If you already have an OEC, you can select one of the OEC Exemption alternatives. This eliminates the need to visit POLO and allows you to proceed directly to the airport. However, you can only do this if you're returning to the UAE to work for the same company and have already registered with the BM Online processing system.
To obtain a new OEC, select 'Acquire OEC' and set up a BM appointment. Take all of your documents to POLO, which is located in Al Qusais 3, once you have received the BM online appointment confirmation. You can submit all essential documents here, pay the AED 10 cost, and receive your valid OEC.
NOTE: Workers who entered the UAE on a visit/tourist visa and then converted to an employment visa would not be issued an OEC by POLO Dubai. You will need to apply for an OEC in the Philippines(POEA).
Documents Requirements: OEC Issuance in Dubai
To begin, make sure your membership with the Overseas Workers Welfare Administration (OWWA) is valid. If it hasn't expired and you're a first-time applicant, you'll need to apply for it at the POLO in Dubai by completing the OWWA membership form. It will cost you AED 92.
Other forms you'll need to fill out to receive your OEC in Dubai are the OEC Balik Manggagawa form and the Pag-ibig form, both of which you can get from POLO or download from their website. In addition to the forms indicated above, you will need to bring the following documents to the consulate:
Original Passport

Flight tickets

a copy of the old OEC or both the old and new visas (If you're returning to the same job and didn't get OEC exemption the first time)

Contract Verified by POLO (If you are not registered with the POEA or changing employers within the UAE)

Three copies of BM Online Appointment
However, the document list for BM workers in Dubai is different. Always have a minimum of two copies of the following OEC-required documents:
Domestic Workers' Employment/Labour Contract

Sponsor's/Employer's visa and passport copy (for non-Emiratis).

Original and copies of valid passport and visa of workers

Undertaking affidavit by employer/sponsors

Sponsor's/employer's information sheet (2 copies)

Any proof of current employment

If returning to the same company but in a different country, a letter from the employer attesting to the worker's Jobsite transfer.

If the worker was not previously registered with the POEA, a sworn document explaining how they were hired by the current company.
Here are the documents you'll need to receive your Filipino OEC if you fall under the category of Overseas Performing Artists (OPAs). Make sure you have at least two copies of the following documents with you.
Valid employment contract

Visa and passport copy of the worker

Valid Emirates ID
Along with the last three documents the same as BM workers.
Contract Verification for FILIPINO Expats in Dubai
Filipino expats who have never been registered with the POEA must have their employment contract stamped and confirmed at POLO Dubai. They will also be required to provide a sworn statement to the Philippine POLO Dubai office. 
This is all that you need to know about the process of getting OEC in Dubai. For further information, you can call at +971-4-220-7011 Philippine POLO Dubai during their office hours – Sunday to Thursday 08:00 am – 05:00 pm.