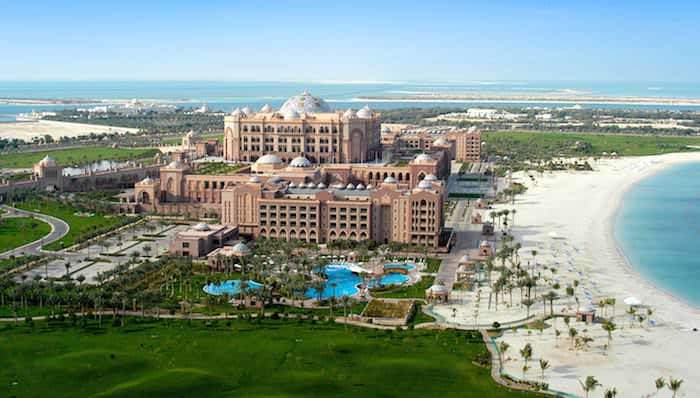 Here is every detail about Emirates Palace in Abu Dhabi that you need to know before you visit it.
This five-star hotel is unquestionably among the most extravagant in the world. Did you even visit Abu Dhabi if you didn't go to the palace?
Emirates Palace Abu Dhabi is renowned for its gold-plated amenities, like 24-carat edible gold flakes in your coffee and a solid gold ATM in the hotel foyer. The hotel also has the world's most intricate gold domes, numbering in the 114 variety.
The Grand Atrium's 72.6-meter-high central dome, made of gold, mother of pearls, and crystals, is not to be overlooked.
Emirates palace Abu Dhabi hotel project was launched in December 2001 and was initially operated by Kempinski from its opening in Nov.
https://www.youtube.com/watch?v=X9dsXjIyyrI
Where is Emirates Palace located in Abu Dhabi?
The majestic Emirates palace Abu Dhabi can be found on the West Corniche Road in the center of Abu Dhabi. It's almost difficult to notice because of its imposing appearance.
Which hotel in Abu Dhabi goes by the name of Emirates Palace?
Celebrities and UAE elite alike flock to this five-star hotel and tourist destination. For its 1.3-mile private beach, the castle initially opened its doors and 394 luxurious rooms to the public in 2005. Emirates Palace Abu Dhabi is a distinctive waterfront location in the center of the capital's bustle, thanks to its dazzling length of beachfront.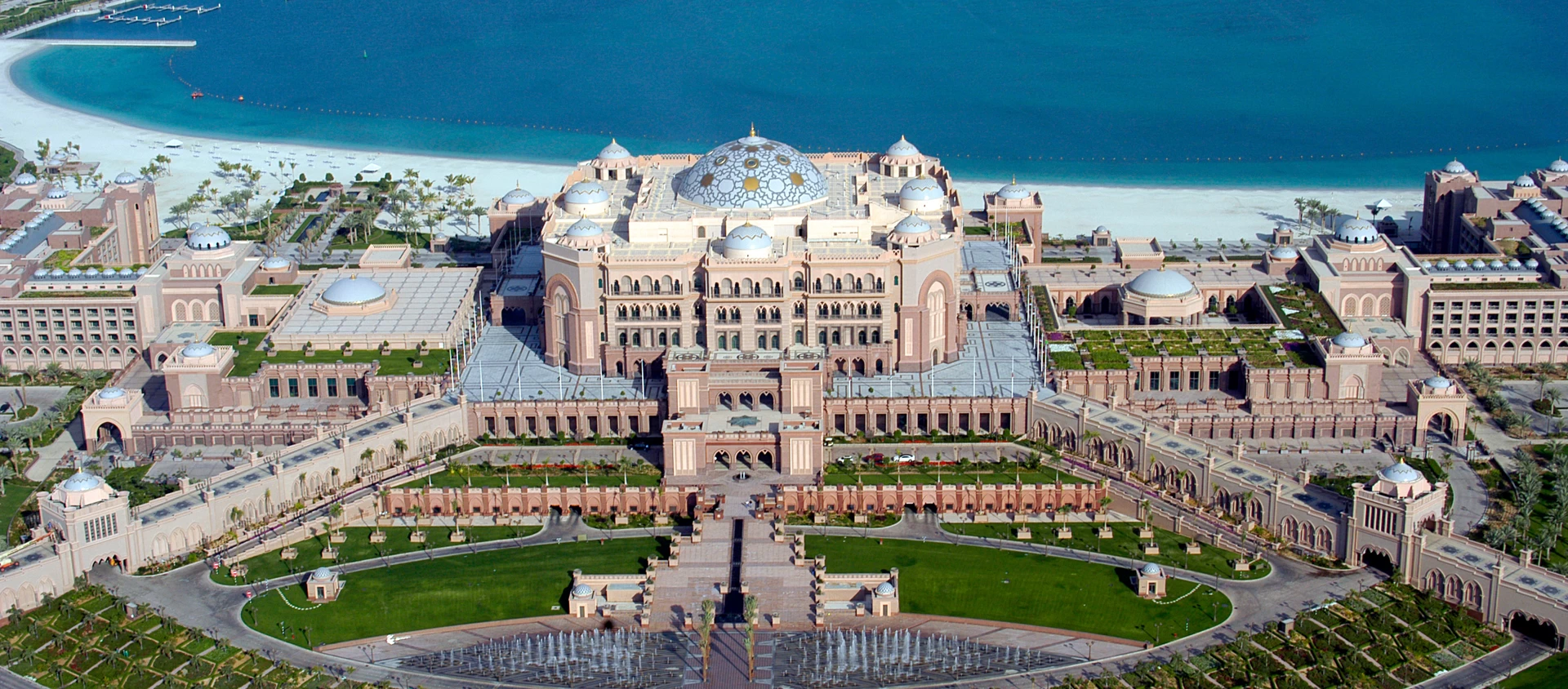 Things to Do Close by Emirates Palace Abu Dhabi
After your luxurious 24-carat spa treatments, take a stroll around the city's many landmarks.

The Louvre Abu Dhabi is a great place to go for a cultural fix if you're looking to see some of the world's most renowned artwork.

Day or night, the Sheikh Zayed Grand Mosque is a sight to see, and Ferrari World is a must-see for adrenaline lovers. It's time to get going!
Interior design of Emirates Palace Abu Dhabi was made by WATG and Wimberly Interiors
Is there a Brunch at Emirates Palace Abu Dhabi?
Guests at Emirates palace Abu Dhabi may enjoy a massive breakfast (think Mediterranean feast). The glitz and glamour of European cuisine maybe yours every Friday from 1 to 4 p.m. at the Sayad Seafood Restaurant. At Dhs295 per person (soft drinks) or Dhs375 (house drinks), or Dhs475 per person (oysters), you'll be able to sample a variety of seafood specialities, including tuna ceviche and oysters (bubbly).
Is there a Spa at Emirates Palace?
Treat yourself to a day of pampering at Emirates Palace, where you'll be pampered like royalty. The famed black olive scrub and rose shea butter massage may be found in the classic Moroccan hammam rooms, steam rooms, or a colourful heated marble and ice cave. However, if you want to immerse yourself in the culture of the UAE, treat yourself to a 24-karat gold facial. The first treatment costs Dhs300 (which is much more affordable).
Emirates Palace has what kind of restaurants?
Emirates Palace Abu Dhabi has more than a half-dozen eateries and bars to choose from if you're a gourmet. A 24-karat gold-plated Camel Burger is offered to visitors at Le Café, the Emirates Palace's on-site restaurant. If that doesn't satisfy your appetite, there are plenty of other options, like Mezlai, Mezzaluna, Sayad, and Hakkasan, all of which provide Emirati cuisine, Italian flavours, and delectable fish.
Do youngsters like Emirates Palace?
It's true, and they won't want to leave Emirates Palace Abu Dhabi after spending a day there. Various water and land-based activities are available to keep your children occupied. Kids of all ages will have enough to do, whether it's paddle boarding, inflatable rides, wakeboarding, or one of the many other activities available. Beauty salon services include nail polishing and hairstyling, mother and child facials, and other treatments.
Is Emirates Palace's gold safe in the hands of a guard?
With so much gold around, it only seems sensible that Emirates Palace has its gold expert. Gold specialists are responsible for maintaining the palace's lustre. Anyone with the Midas touch in the land is this employee.
There is no entrance fee for visiting the Emirates Palace, Abu Dhabi. You may have to pay for the services that you get inside.
Is it possible for me to spend the day at Emirates Palace?
Non-guests are welcome seven days a week at Emirates Palace Abu Dhabi's restaurants and bars. Even if reservations are required, you may still make a day of it and enjoy a spa treatment, a fine dining experience, or a private guided tour of the area (the latter for Dhs150). It is a once-in-a-lifetime opportunity to take photos that will make your friends green with envy.
Is it possible for me to do business remotely from the Emirates Palace?
Yes, on top of a cappuccino, dusted with gold dust. Get some work done at Le Cafe. It is the best temporary office I've ever seen.