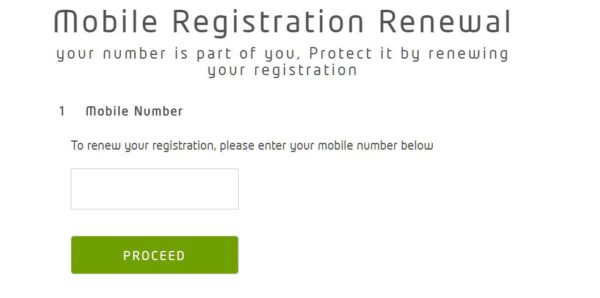 Here is how to renew your Etisalat SIM online. The following process will provide you guidance on how you can easily renew your Etisalat SIM registration.
The telecom authority in the UAE has introduced a new policy that allows users to renew their Etisalat mobile numbers by updating their details and Emirates ID.
The process allows the government to filter actual UAE citizens and provide a safe way to search for SIM registration numbers. You can subscribe to the Etisalat Sim in the following way.
Please note: Those who don't renew their Etisalat SIM cards, the SIM number will be removed from their Emirates ID.
How the Etisalat Registration process Works?
The service has been introduced in order to make it easy for users to re-register their SIM cards online. The service allows them to automatically re-register their SIM cards online. They will not even have to visit the company's franchises to do that.
Similarly, Du also has allowed its users to renew their SIM cards online.
Why re-register Etisalat SIM Cards Online?
The re-registration directives where issues by Telecom authority of UAE. This was done to increase security and only allow citizens who have an Emirates ID to use the SIM cards.
The process is pretty simple and anyone who has either access to the Etisalat website or their app can re-register their SIM cards.
Here is how to re-register Etisalat SIM cards
Go to Mobile registration renewal page on Etisalat's website
Enter the mobile number and then the verification code
Now, enter the Emirates ID details
The SIM will automatically get registered to your name.
Learn How To Etisalat Sim Online Renewal-Registration Process Free In The UAE Emirates Works in this video tutorial.