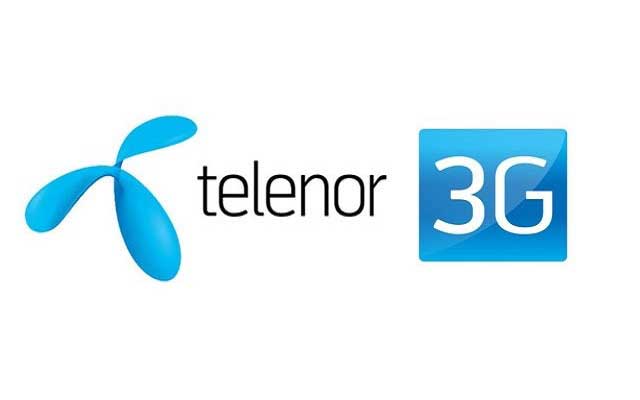 Telenor 1 Day Internet Package is available for 16 rupees including tax. You will be able to enjoy 350MBs of Internet from 1AM to 7PM everyday.
You can enjoy blazing fast speed on Telenor 4G for the whole time and only 16 rupees will be spent. Users have rated this offer 4 stars and many have said that it is a 'good day time offer'
To avail the offer you will have to dial: *10#
Price of  Telenor 1 Day Internet Package:
Rs. 16.00incl. Tax
Available for only 16 rupees, the telenor 1 day internet package is cheap and for anyone who wants to avail almost free internet everyday. The person can enjoy up to 350MBs of Internet for a small fees. The Internet can be enjoyed from late night 1AM to 7PM. After this time the offer will expire.
Details of Telenor Daily Internet Package
The offer is available for all including Djuice and Telenor Talkshawk customer. But it can only be availed during 1AM to 7PM after this time users' won't be able to use the daily internet package and the offer will expire.
Is Telenor One Day Internet Package Unlimited?
No. The package is not unlimited. It is only 350MBs of internet. But users intersted in the offer can enjoy 350MBs. In 350MBs daily you can enjoy youtube videos for 2-3 hours easily. If you want to video chat with someone, that can also be done for three hours. Or you can browse the internet constantly for 5-6 hours and maybe even more.
Overview of Telenor 1 Day Internet Package
Telenor has provided the internet bundle offer for anyone interested in staying connected with the world. With just 16 rupees, the user can easily avail the offer and get online.
FAQs of Telenor 1 Day Internet Package
Unlimited streaming, downloading, chatting and social networking is now yours for the taking. Enjoy the Telenor 4G Unlimited Internet Bundle.
Validity:
One day only.
Eligibility:
All Djuice and Talkshawk users can avail the offer
One-Day Internet Package Terms
Prices are inclusive of applicable taxes. (if any)
Default rate usage without subscribing to bundles will be charged at Rs12/MB on 3G & 4G.
Default rate usage without subscribing to bundles will be charged at Rs21.5/MB on 2G.
After Rs 60 of daily charging on default rate, further usage will be completely free for the rest of the day (Fair Usage Policy of 350MB).
4G bundles will work both on 4G,3G & 2G.
If you don't have 4G you can still avail the offer. The one day telenor internet package will work on 2G in that case.