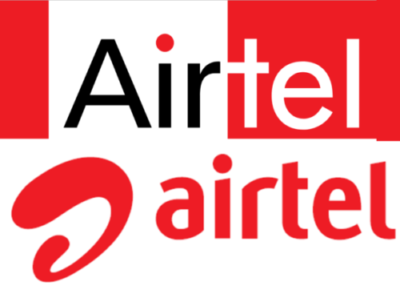 In case you are wondering if Airtel is introducing any feature to get loan for talktime and data, then wonder no further because it has already released that feature. Whether you are in an emergency and short of credit, or away from a mobile top up shop, the Airtel advance talktime & data loan offer will come to your aid.
At this moment Airtel is offering a loan of Rs 10 to make calls and send SMS messages. The USSD codes provided by Airtel are provided below.
What is Airtel Advance Talktime Loan Number?
Simply Dial 52141 to make a call and get talktime. This number is toll-free.
What is Airtel Advance Talktime USSD Code?
You can get the Airtel Loan USSD code by dialing *141*10# OR *141# and proceed to take Rs.10 Loan
Conditions for Airtel Advance Loan Code:
The airtel loan service will work only with zero balance. So, if you already have balance in your mobile then the Airtel loan & credit service won't work.
To get the talktime loan, you will need to have less than rs5 in balance. Only then you can get the Airtel talktime loan from the credit lending service.
Why Airtel Advance Talktime Loan Number?
The Airtel talktime loan number is provided for people who are in either an emergency or away from a mobile credit shop. They can get Rs 10 balance in their smartphones.
The loan can be availed through SMS & What is Airtel Advance Loan USSD Code?
calling on the above provided number.
Airtel has provided various codes that allow users to subscribe to multiple packages. These codes ae known as USSD codes and they are known for provided various services to the users on dialing them.
Each mobile telecom service has its own USSD codes and they can't be used on mobile numbers ported on other telecom networks. By using the USSD code users can get Airtel loan service. On taking the loan, their data is saved with the telecom operator so that they can't get the loan twice without recharge.
Airtel Advance Data Loan Service Charges
Those who avail the Airtel loan of 10 rupees will have to provide 1 PKR transaction fee, around 5 percent service charges, and govt sales tax. The total amount is around 13 rupees.
So, whenever you take the loan again, keep this in mind that you will have to pay around three rupees more.
Airtel Advance Talktime & Data Loan on Mobile App
Airtel users can also get the talktime loan through their mobile app. This feature is highly helpful for those who are not near a top up shop but have internet service available. They can download and install the app to send a loan request.
Here is how to do it:
Download and install Airtel official app from the playstore
Login through your mobile number
Select loan option and then take loan
That's it. If you need more help with configuring Airtel USSD Codes or finding any other mobile network service USSD codes in India, then simply comment below. We are updating our lists of mobile service codes from time to time.