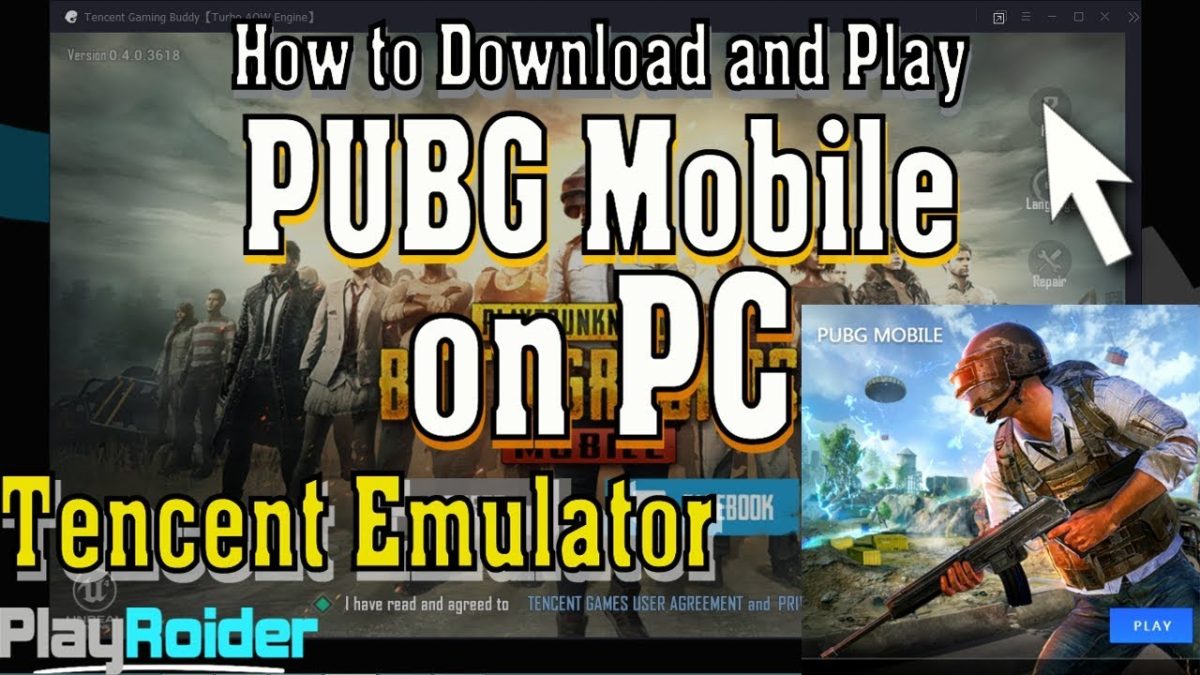 PUBG is one of the most trending mobile games of all times. It earns over a billion every month through in-app purchases and that is one reason everyone it talking about it. But do you know what is so engaging about the PUBG mobile game? It lets people play again and again. This means they don't have to wait for their turn like Counter Strike and that's why most people love it.
In fact, while searching for online queries we found that most people are looking for ways to play PUBG mobile game on their PCs.
The reason people play this game on desktop or a laptop is because that's the bigger screen. The mobile can have ill effects on their eyes and they can't play the game on the smartphone for a long time.
Luckily there are many solutions for this problem. So, we decided to write a proper guide on this topic to help them play it on their desktops.
PUBG mobile on PC Setup without Steam
One reason people love PUBG is because it lets users play their favorite game anywhere they want. Some want to play the game of their mobiles but since mobile has a small screen and the controls are too small, they can't play it for longer periods.
With that said the pubg on pc tencent emulator can help a great deal. below is a list of some of the best pubg on pc emulators with no lag. You can easily play the game with multiple players without any problem. The pubg on pc runs without steam and you don't have to worry about a single thing. The game works even if you don't have a dedicated graphics card. if you have a dedicated card, the pubg pc version requirements are simple:
PUBG PC version requirements
OS: 64-bit Windows 7, Windows 8.1, Windows 10
Processor: Intel Core i5-4430 / AMD FX-6300
Memory: 8 GB RAM
Graphics: NVIDIA GeForce GTX 960 2GB / AMD Radeon R7 370 2GB
DirectX: Version 11
Network: Broadband Internet connection
Storage: 30 GB available space
These are the PUBG for PC requirements. Whether you are playing the game on a mobile phone or downloading the Steam PUBG version on your mobile, the requirements will remain the same.
PUBG PC Not Working Solution
If the game doesn't work on mobile, then there is a simple way to run it. Simply watch this video as it shows you how to download Microsoft Redistributable packages.
If you are using the emulator you won't need the packages because the games run in the emulator.
List of Emulator & Apps for Playing PUBG on PC
Tencent emulator for PUBG
First let's learn How to Play PUBG Mobile on PC with Tencent emulator buddy for computers. This is a free pubg on pc tencent emulator help people play the mobile game on PC with 60FPS or more. The game emulator supports both mobile and keyboard, giving users the liberty to play in anyway they want.
Process to Play PUBG on Mobile
Download the controller form the Tencent emulator website.
Install it and run it on your computer. It will take a few minutes to install depending on the internet connection you use.
Once installed enter your credentials to sign-in into the game.
Once you reach this step, the game is self-explanatory and you can easily set up your Avatar and select high graphics game settings to start playing.The Tencent emulator will work even if you have slow computer, or a low graphic card. The beauty of this emulator is that you can easily play PUBG game on PC with a joystick or a controller without any lag.Next we have…
Blue stacks Android Emulator
Blue Stacks lets you play all your mobile apps on a PC. It is used for testing mobile apps and for playing those games that take a lot of effort to be played on a mobile. And, since PUBG requires constant screen monitoring and interaction, it is better to play it on a bigger screen.
Blue Stacks is fairly easy to use. You simply install the downloadable version on your computer. Once you have the version installed. Open it and install the app PUBG on your desktop.
Note: Blue stacks offers two versions. The free version would require that you install applications that Blue stacks want. This way you can keep running the free version. The drawback of this way is that your PC will become heavier.
Next, we have Video TV screening app.
Vysor TV screening App
This is a free app available on Android smartphones. You will have to download a software on your desktop as well from Vysor Company. Once you have both installed, here is what you should do.
Open mobile and enable USB debugging.
Connect to the PC with a wire and open Vysor app on computer
You will now be able to see the Android screen on your PC
You can now open PUBG to play it. The game will work the same way and you can use mouse and keyboard to control the screen.
Why Play PUBG Mobile on PC?
You should note that PUBG mobile will not feature desktop players. Similarly, you won't be able to play with players that are on PUBG using desktop computers. This may sound confusing but that is how PUBG works.
So, if you want to play with players who are on PUBG mobile, you can install the game on your PC using an emulator.
Key Takeaways: PUBG on PC Tips
PUBG will work on any PC
It will take a little time to install. Once installed you will be able to play PUBG mobile on your PC.
Graphics quality of the game depends on your computer's graphic card
If you set graphics too high, your frame rate will drop