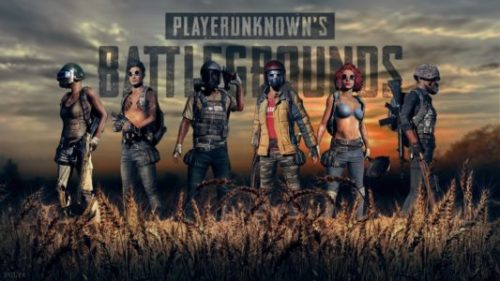 PUBG is a high-end graphics intensive multiplayer battle game which needs some specific system requirement for Android users as well as PCs. Following are the minimum requirements you need to meet in order to play the game without a single frame drop.
Many users in Pakistan and India play PUBG because it is one of the best games available on smartphones. It is an MMORPG game that users love because of the open world scenario. Instead of missions, users can fight each other or even plan group fights. It is similar to Roblox or Fortnite except that PUBG is older and has a wide user base. Let's see if it is compatible with your android device.
PUBG System Requirements for Android users
PUBG mobile is now available on both iOs and Android devices worldwide.PUBG mobile claims that it can be played in more than 500 Android mobile models.
The game can be run smoothly if your smartphone possesses at least 2GB RAM and 5.1.1 Android lollipop version or later. Storage size should be 1GB including the Google Pixel 2 and Pixel 2 XL, Galaxy Note 6, Note 7 & 8, Galaxy S8, Galaxy Note 5, Sony Xperia XZ1, Huawei Honor 8, LG G5, Redmi 4A, Redmi Note 4, and more
PUBG Minimum System Requirements for PCs
The game is compatible with windows 7, windows 8.1 and windows 10 and runs well if your pc has

6 GB RAM

.

The game needs minimum

30 GB

storage to run on the PC.PUBG cannot be run on a 32-bit device.

It's a

64-bit OS

 game.

You need to have

Intel Core i3-4340/AMD FX-6300

and Graphics Card of

Nvidia GeForce GTX 660 2GB RAM/AMD Radeon HD 7850 2 GB

in order to play the game smoothly and without a single frame drop.
PUBG Requires Fast Speed Internet
Internet broadband connection should be used to play the game.
you can download the official game from Tencent games for PUBG and run it on PC for free. Moreover, you can play it free on the smartphone as well. The mobile version of PUBG is absolutely free (with in-game purchases). There is a mobile version 100% free, with micro transactions, as a free app is, but it is recommended not to pirate the paid version of PUBG.
PUBG Minimum Requirements for High Graphics Mobiles
Here is what some PUBG users have said about the use of mobile phone.
Buy Mobile With More RAM
A user has said that people can play the game on PUBG smartphone. In fact most users are playing it on their phones with 4GB of RAM and octa core Snapdragon 810 CPU. Decent enough specs? Absolutely wrong! The game lags even on the lowest of settings.
The frames drop all the time. When you are trying to run away from someone within the game or trying to kill someone, the game lags seriously. And, before you know it, the other guy has already killed you.
Use App for Optimization of PUBG on Mobile
You can download a simple app called GFXTool. The app allows you to play games on mobile phones with low power. It basically removes all the textures and foilage and provides a clean game. Most users get around 18 to 25 fps with GFXTool app on their smartphones.
Brand of Mobile Phone Matters
Some PUBG game players have said that the brand of the smartphone matters. For example, the game will work fine on iPhone and Samsung. But it won't work with Lenovo and HTC.
That's it for PUBG Minimum requirements for Android and PC devices. Now, to play this game on your smartphone, get at least 4GB of RAM or install the said PUBG graphics optimization app.