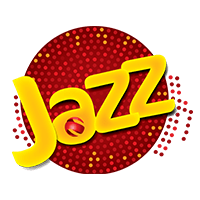 learn about Jazz packages on a budget and how you can use it. Everything about prices, details, and subscription of the package.
The Jazz Budget package is designed help users socialize and enjoy freedom of speaking their heart out with friends and family member at highly affordable rates.
The Jazz Budget package offers calls for as low as 3PKR per second for on-net and off-net phone numbers. Users can enjoy one SMS for 2.45PKR.  Here are the complete details of the Jazz Budget package and how it ca benefit you.
Jazz Budget Offer Details
On-net:Rs. 2.99/60Sec
Off-net:Rs. 2.99/60Sec
FNF Numbers:20
SMS:  2.45/SMS
FNF Call Rates:  0.72/30Sec
Internet:  Rs. 4.3/MB
Subscription FeeRs. 17.93 (Incl. tax)
For Subscribe Dial*301#
ValidityLifetime
Jazz Budget Package Details:
Call set up fee is applicable
Actual internet speed will depend on multiple factors like sim, device, web pages accessed, time of day, number of simultaneous users, distance from 2G/3G/4G site etc
If you are not subscribed to any bundle, base rate will be charged i.e. Rs. 4.3/MB. Charging Pulse will be 512 KB
Convert to Jazz budget package with the following USSD String
| | |
| --- | --- |
| Packages | USSD String |
| Jazz Budget | *301# |
Example: To change package to Jazz Easy, you would need to dial *305#. Confirmation of package conversion will be received in response to the USSD string.
Here is how to convert your package through IVR:
First of all call 123 from your Jazz connection
Press 3 for package settings.
Press "the number"  for package selection
Example: To change package to Jazz Budget from Jazz Easy, you would need to dial 1 after hearing the options on the call.
Press 1 to confirm your selection.
Your package will change and applicable fee will be deducted from your account.
You can convert back to your previous package through a similar process:
The first conversion through IVR & USSD would be FREE
Subsequent conversions through IVR and USSD would be charged at Rs. 17.93
Same charges will be applied for conversion through call center or customer representative
Who Wants Jazz Budget Package?
The jazz budget package is perfect for all those who would like to call and message their friends and family members for low cost. The budget package offers low rates that users of Jazz packages can use to easily talk to their loved ones.